Last weekend we went to FLORIDA! Because the little guy turned ONE! The "little guy" is my nephew Ryker. Never in my life have I seen one child get so many
toys
! But, he deserves it, for being so stinking cute.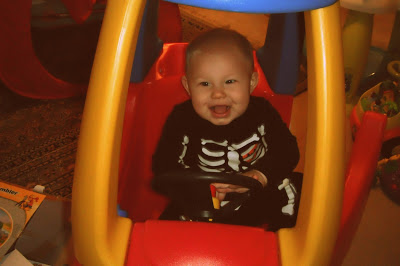 new ride... and skeleton Halloween outfit :D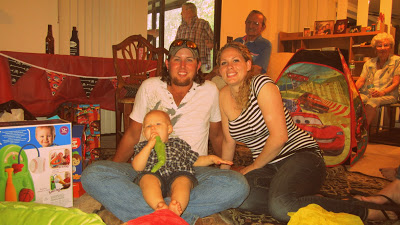 Mommy and Daddy, 438290438290 toys, and
Great-Grandpa and Shirley in the background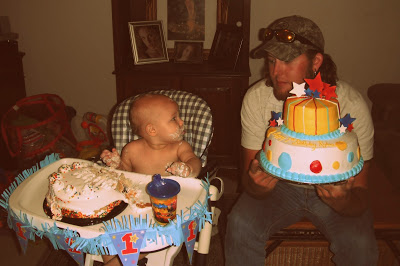 the "smash" cake didn't get so smashed... because this baby
loooooves his icing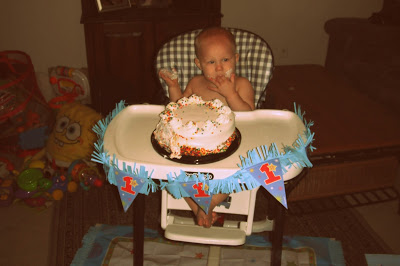 ...more yummy icing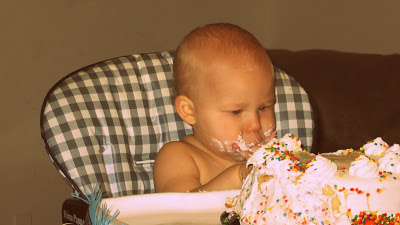 ...and even MORE yummy icing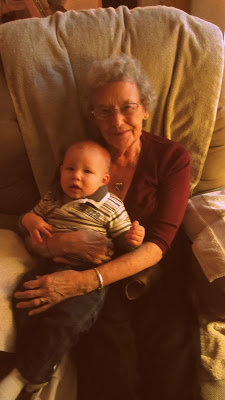 with Great-Grandma who came to visit from Ohio too!
But most of all, we were just happy to see this face all weekend long!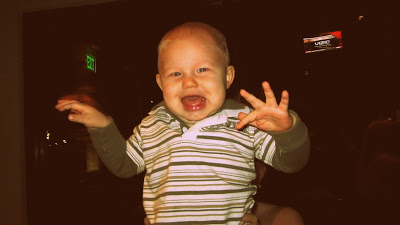 ...and this one too :D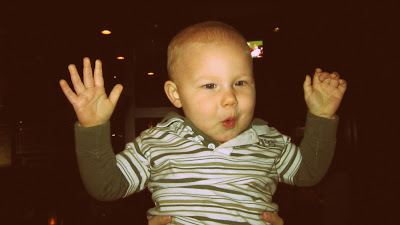 Can't wait to go down and see him again! Last weekend we got to see sooo many people in my family, now we're off to Cleveland to visit with Mr P's family... always always on the road....
Toodles.
J&H