....more like
take-out for ten
.
recently,
thirty acres
was named one of the
top 10 new restaurants in new jersey
, and i'll be the first to raise my hand in agreement! to top it off, they just added "catering" to their repertoire. take that word lightly, though, because you only need 10 people to put in an order. that's just an evening with friends, not exactly "catering".
so, last sunday we did just that. we ordered
thirty acres to-go
for 12 people, and
FEASTED
on what seemed like a 10 course meal. brisket and vegetable cavatelli were the mains, with spicy blue cheese carrots, greens, beets with chicken sausage, fingerling potatoes, mushrooms (
a few extra sides than normal for an unexpected last minute 2 more people)
, and, of course, lemon bars. each main and side came in a big roasting pan, and just about each main and side also had a "topping" sent in an extra container
(helllloooo maple hazelnut sauce for the brisket!)
seriously, when do you get that for take-out??
(besides when you BEG the Vietnamese guy to give you all the pho toppings)
anticipating needing a knife for the brisket, i was pleasantly surprised when i stabbed it with my fork and it all fell apart! talk about melt-in-your-mouth kind of good. even some of us who normally don't like "cooked carrots" enjoyed the new twist on the spicy blue cheese carrots. it seems that normally carrots are served with something sweet to accentuate the natural sweetness they get while cooking, but the blue cheese definitely cut out the sweet side, and made it a savory dish.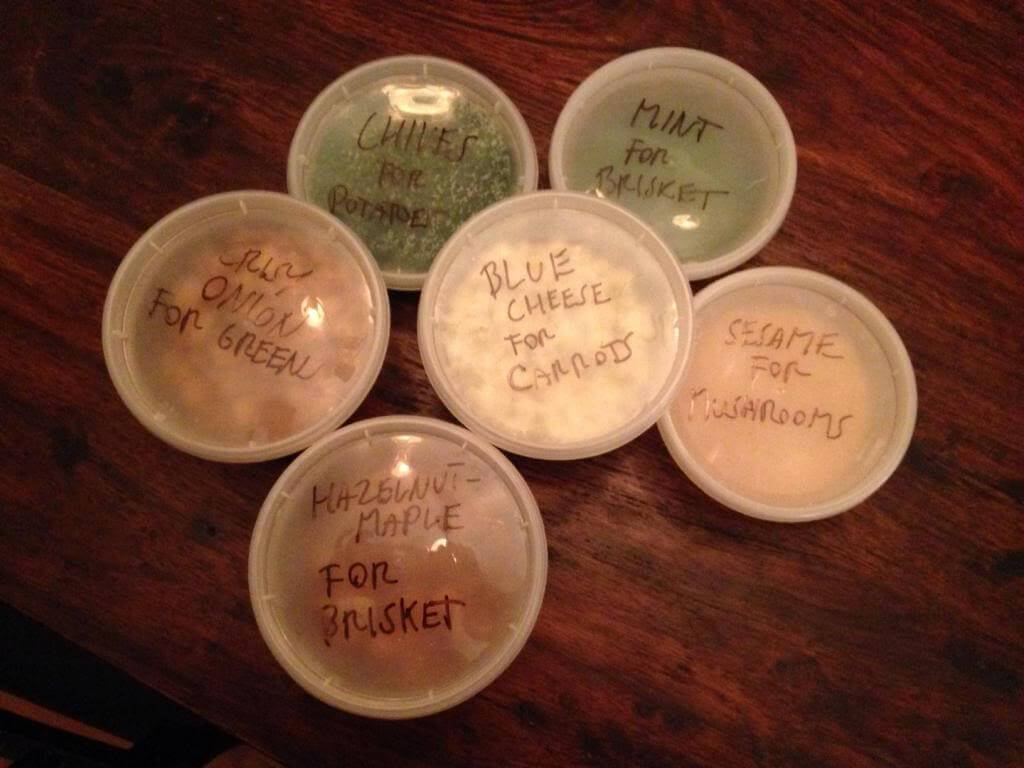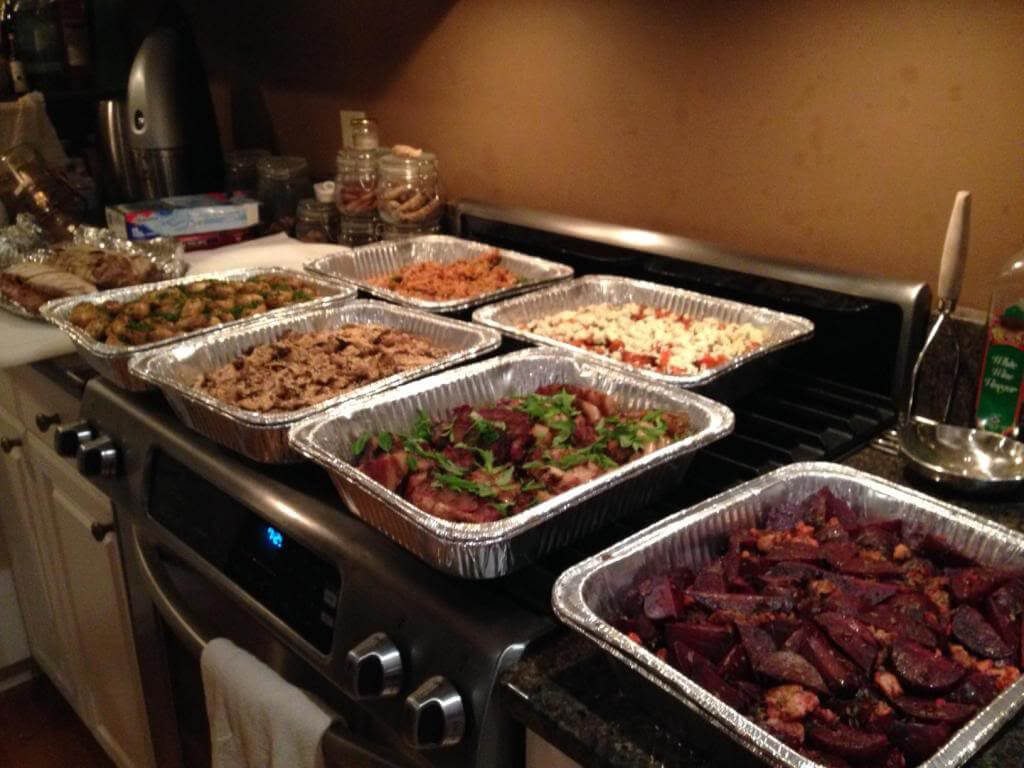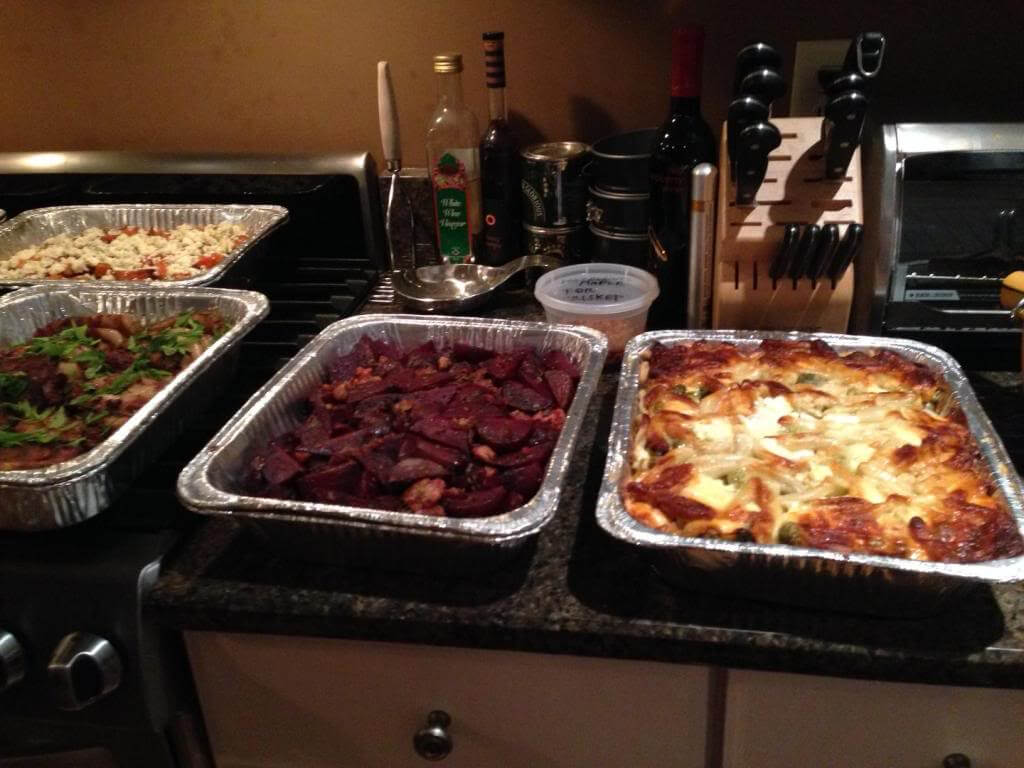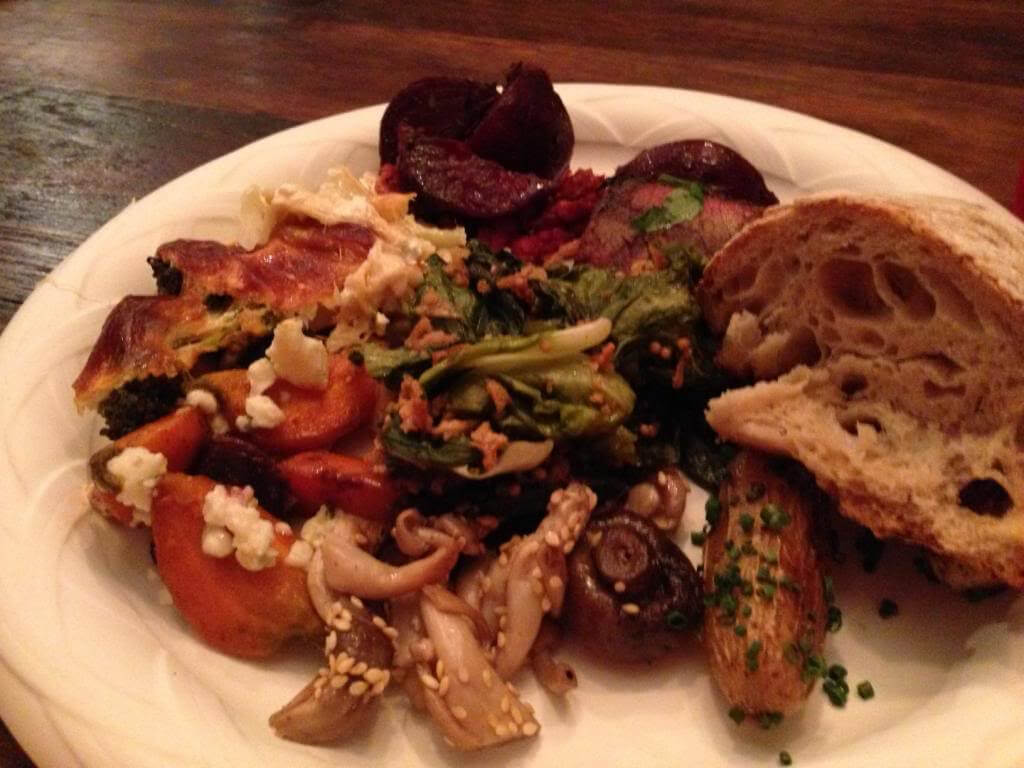 unsure of the size of the portions, we ordered WAY too much food! i said we "feasted", and we surely did just that! but hey, everyone had leftovers for lunch the next day, so we weren't complaining.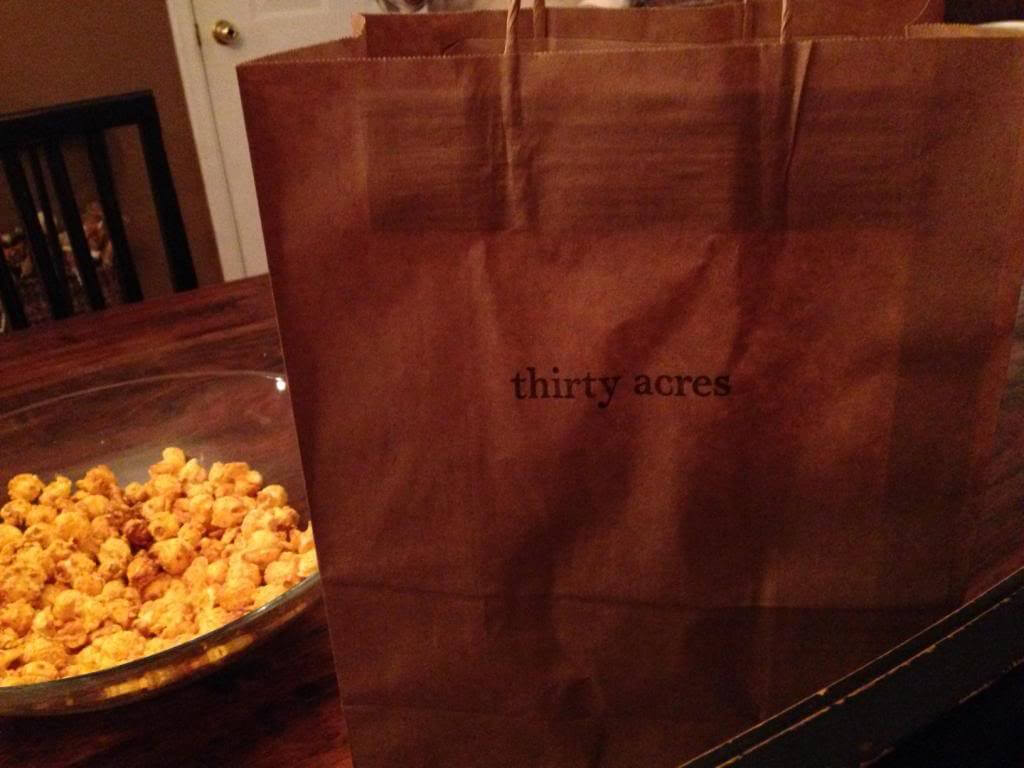 ...this definitely won't be the last time we do this. a stress-free, gourmet meal for a bunch of friends at our own house? who can resist? all you need is 72 hours notice and you've got your little party planned for you!
thirty acres catering
. do it.
(it wasn't our house this time. thanks, lenny, for hosting! next will be ours, because there WILL be a "next time"!)
cheers, friends.
jenn
p.s. nobody could keep their hands out of the campbell's caramel-cheddar popcorn we picked up from west side market a few weekends ago in cleveland... it's so addicting!!