short and sweet and exactly what we needed!
that's the best way to describe the weekend we had last weekend in DC with hung's family. we stayed in falls church where we could have easy access to
eden center
, a large plaza of vietnamese bakeries, restaurants, hair salons, you name it. we also had easy access to the metro to get to the center of it all in DC, where we hoped to find some blooming cherry blossoms.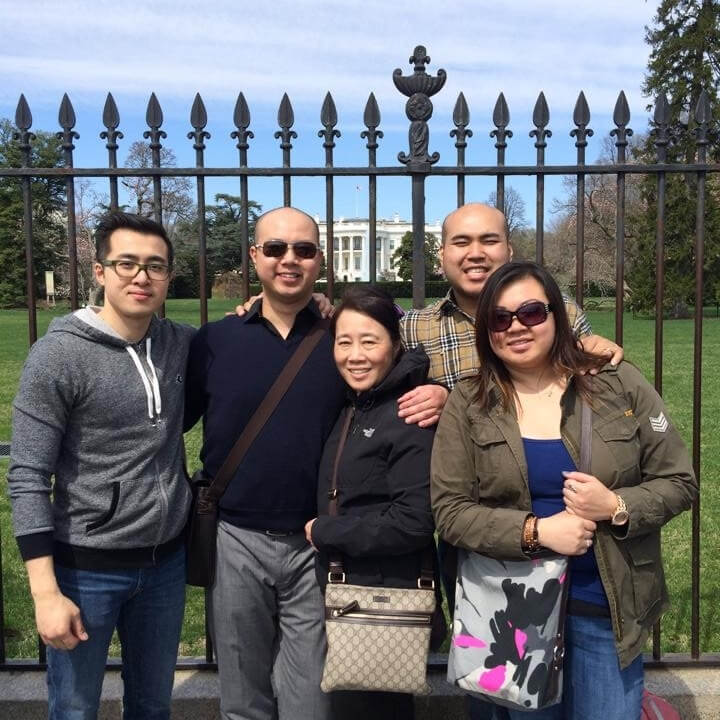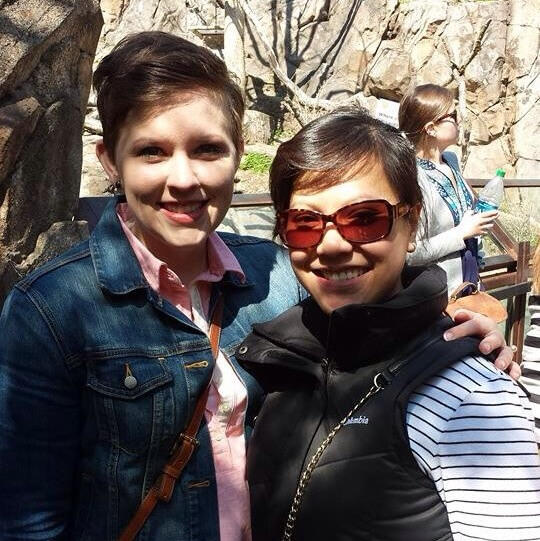 hung and i didn't get to the hotel until almost 11pm
(stupid NJ turnpike traffic!!),
but we got a solid night of sleep
(on the pull out couch, i swear we sleep the best on anything but our own bed, even if it's a pull-out couch!)
and were ready to go for a fun family day at the monuments and memorials in DC on saturday! we first stopped at the national zoo to see the baby panda and other fun animals before stopping for mediterranean food for lunch. picking more and more friends up along the way, by the time we got to the white house, we had 16 people! we stopped for a few kodak moments at the white house, washington monument, lincoln memorial, and more.
my favorite memory from the weekend was explaining the train system to hung's mom. when we got on the metro at falls church, that was her first time riding a train!! she was so excited just to get on, but when we went underground was the really fun part. i explained the underground train systems, and that they are underground so they don't make noise and take up valuable space in the city, and that people get to the underground station by going down stairs or escalators from the sidewalks. her response after everything i said was "wooow!!" when i told her that's the kind of train by our house and that's how hung gets to work everyday, her response was an even louder and longer "WOOOOW!" it was so fun to experience so many new things with her last weekend, and made me really realize how fortunate hung and i are to live the lives we live, to be able to pack our bags and go places on a whim, to make new experiences everyday....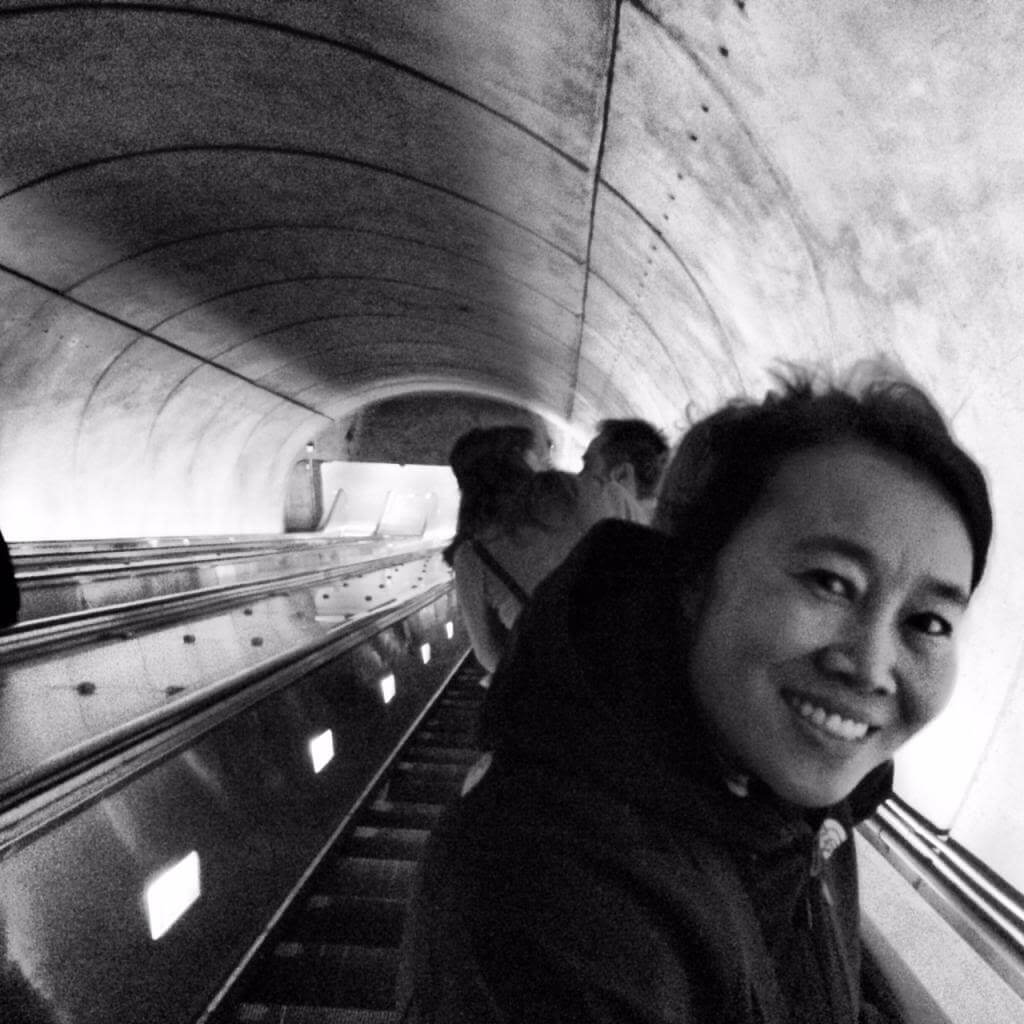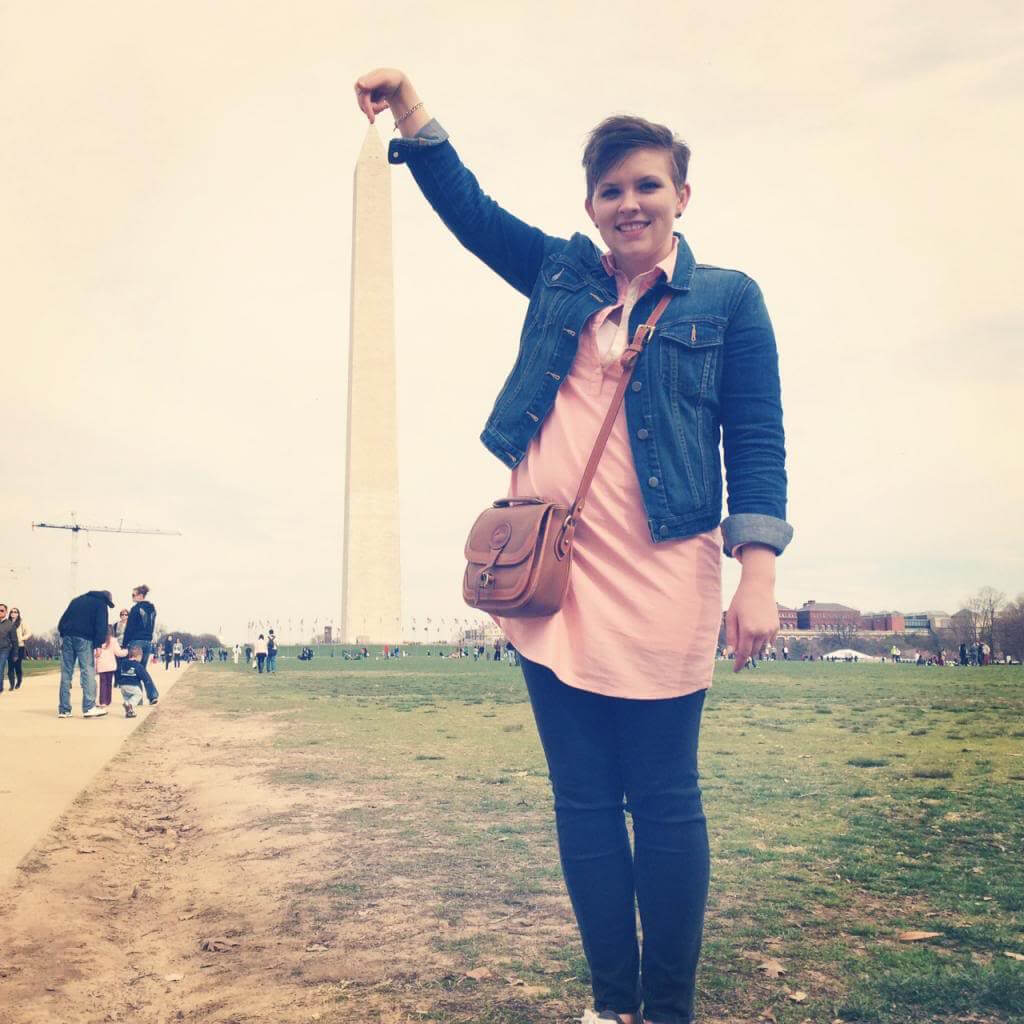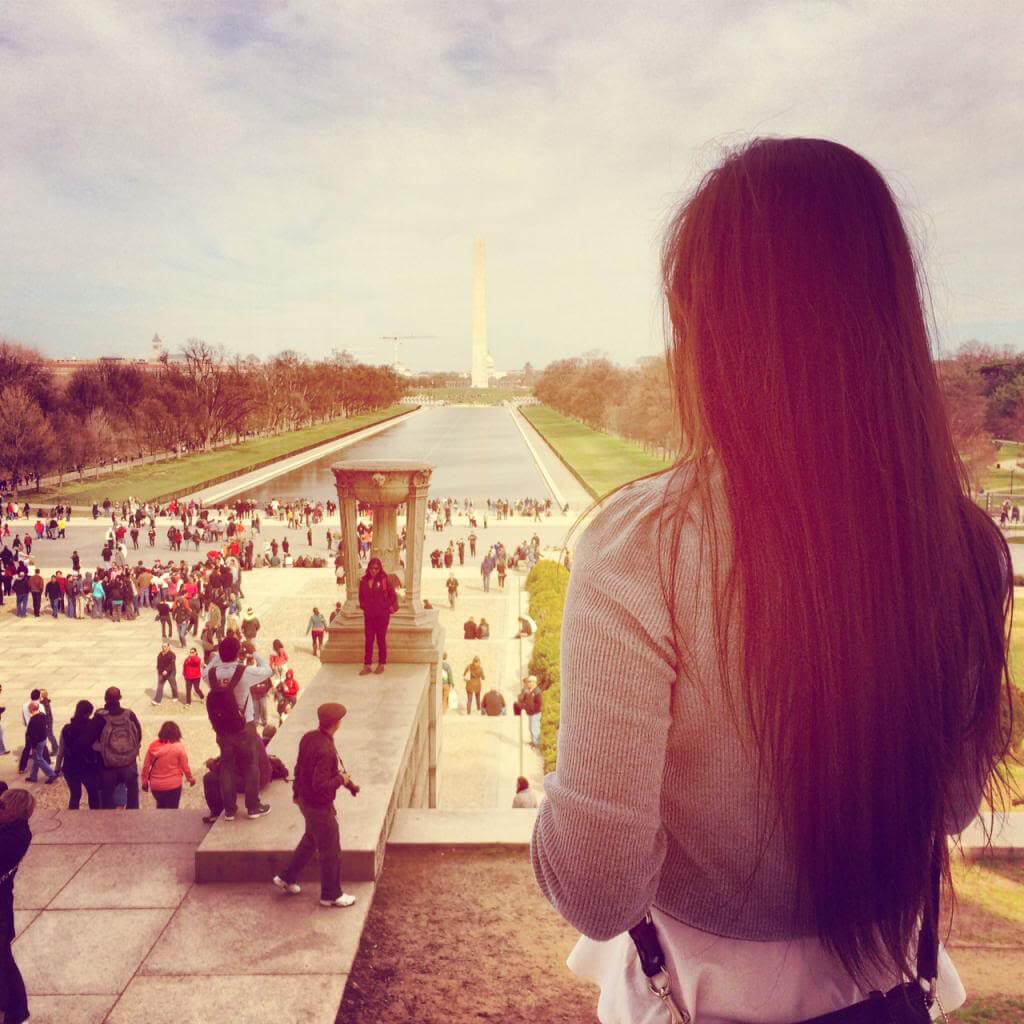 after the full day of walking and exploring, we set our sights for Annandale for Korean BBQ. i tried booking reservations for restaurants in a fun part of DC, but with a total group size of 18 people, my efforts were pointless. DC restaurants get booked days in advance for saturday night dinner, let alone trying to book a table for 18
(or 2 groups of 9, or 3 groups of 6, we tried it all)
in places that seat sometimes 50 people or less. hung's friend from high school pulled through and got us a LONG table at
honey pig
in annandale.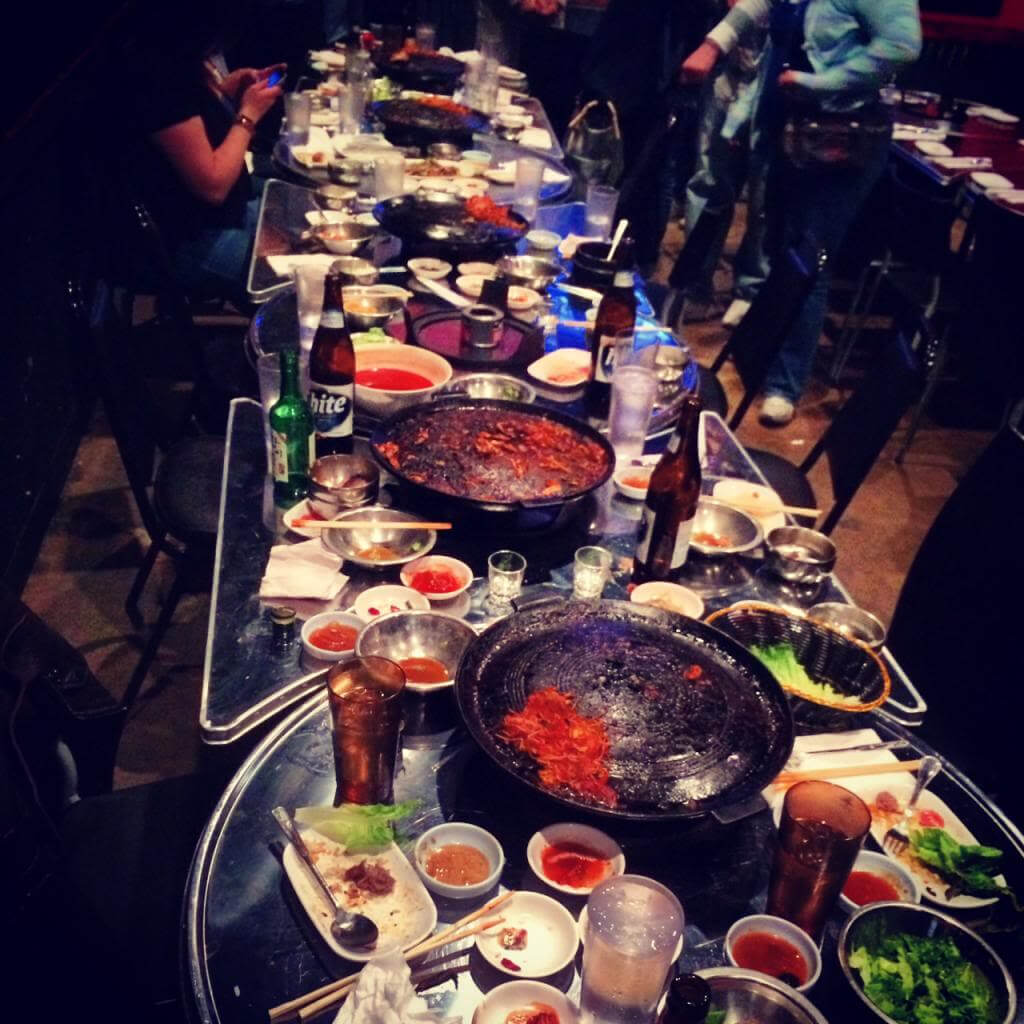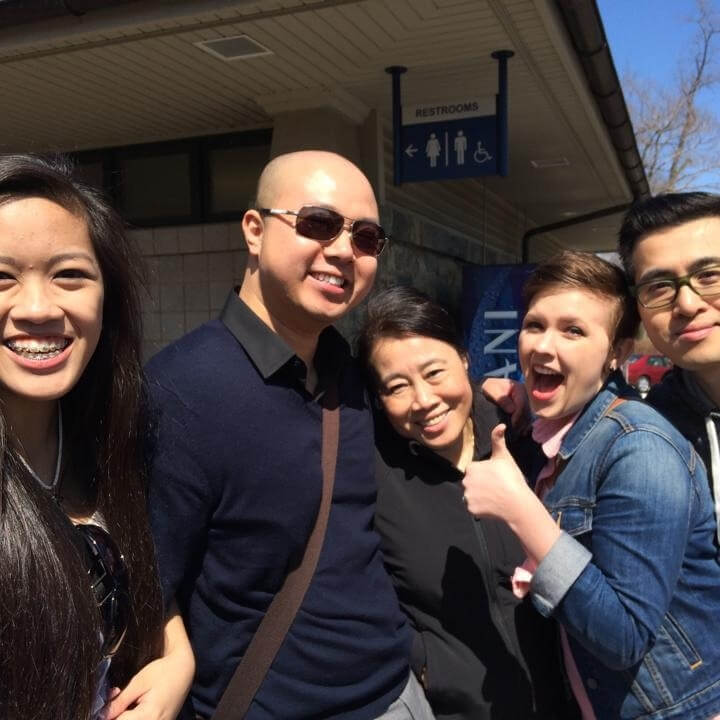 considering the looks of the aftermath, i'd say it was the best choice!! with a group that big, the important part is that we were all together eating good food, not that we were eating at one of the best restaurants in DC or that we were even
IN
DC at all...
i hope that the next PhanPhamTam Fam vacation can be just as fun :)
cheers.
jenn
p.s. we originally planned the weekend so hung's mom could see the cherry blossoms. she read about them in a book when she was a little girl in rural vietnam and had wanted to go ever since. the trees were just budding when we were there, so i suppose there's always next year. it's hard to predict when they will bloom when you have to plan a vacation months in advance :(