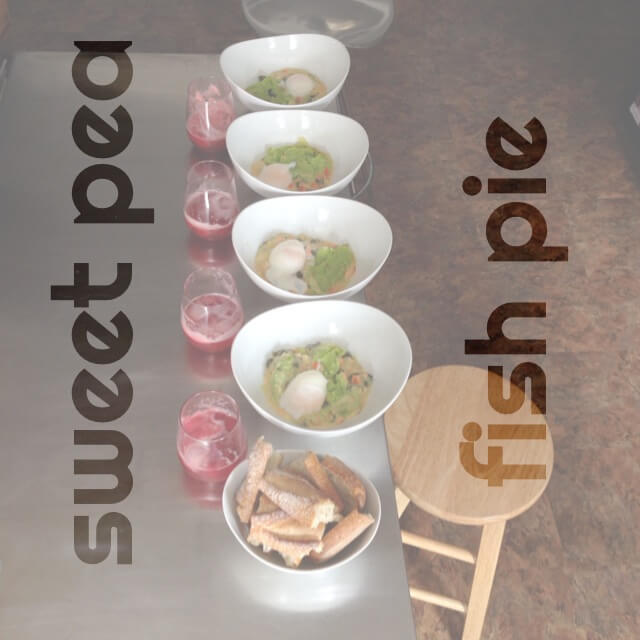 i know i know, the name makes it sound pretty darn nasty, like something that should come from a prison cafeteria or something
(but not big red's, or course! who else is excited for season 2 of orange is the new black !?)
honestly though, this stuff hit... the... spot... we invited friends over to try this out with us on sunday. although a little hesitant, they agreed, and agreed to bringing over delicious boozy drinks
(to wash it down if it was terrible, i suppose)
jamie oliver
posts daily recipes on
his facebook page
, first thing in the morning
(for us eastern-standard-timers)
, and for a moment just about every morning, i wonder why i packed a salad for lunch. this was the first time we tried a recipe of his, and it looks like we shall be making many more!
sweet pea fish pie
is sort of like a creamy fish version of shepherd's pie, or you could think of it as a fish version of pot pie without the crusts. we used salmon and mahi mahi for the fish, and eye-balled most of the big ingredients
(more carrots are good for you anyways!)
although the dish is a lot of mush, it pairs well with some thinly sliced, toasted sourdough bread very well
(and a sous vide poached egg, we're fancy over here)
. when you top of the meal with a pitcher of champagne/vodka/sorbet, it's a solid boozy brunch at home.
i can envision so many variations to this meal that would make it equally as tasty:
use chicken or turkey instead of fish.
make it vegetarian-friendly by using mushrooms instead of fish.
toss the potatoes and peas for biscuits on top!
add more spinach (it seems like a lot, but seriously it wilts down to nothing)
use kale instead of spinach for some added texture
skip the potatoes, skip mashing the peas, toss the peas in the creamy mixture, and add pasta!
the recipe shows you such a great technique for making a creamy stew-like mixture that you could do almost any variation that sounds good to you.
any way we can add fish to our diet is a good thing. high five to
jamie oliver
for giving us another great recipe to add to the list!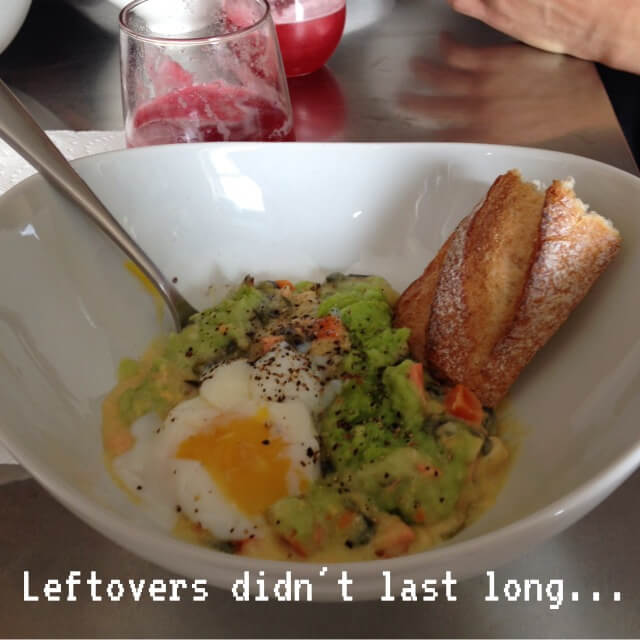 (it's obviously not pretty, but trust me one this one, it tastes amazing)
click here
to find the recipe for sweet pea fish pie, and go make it! it's a prefect recipe for a sunny sunday, and makes great leftovers too ;)
cheers!
jenn