although i feel like i haven't given many updates to the new house, we've been busy bees making it feel like home. small touches like moving a plant to a different location or changing the duvet cover from an OFF-white one to a WHITE one makes such a big difference!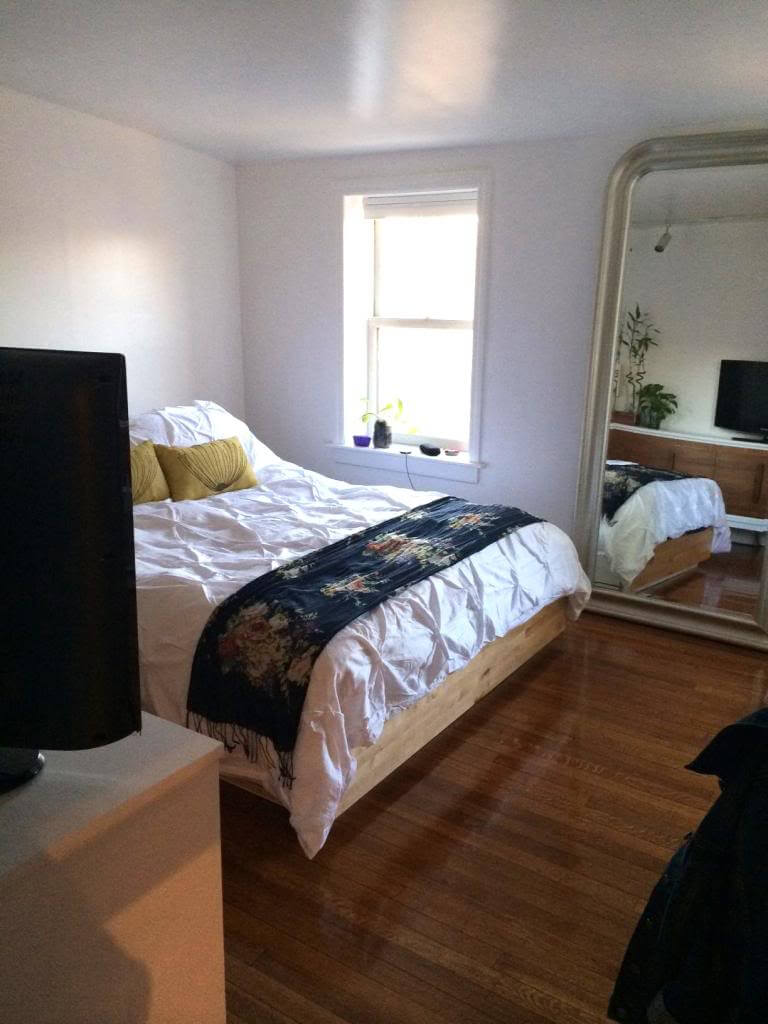 new white pintuck duvet cover.
(
find it here
)
cliché? maybe. but i knew i wanted white, and i couldn't find another one reasonably-priced that i liked. i'm the kind of person who has to
FEEL
it before I buy it, so just ordering one online wasn't going to cut it. we had the pillows from our old apartment, and the blue thing at the foot of the bed is a scarf. i had been wearing that scarf a lot lately, tossed it on the bed changing my clothes one day, and decided i like it there! now it's decoration for the foot of the bed instead of a practical accessory to wear. oops?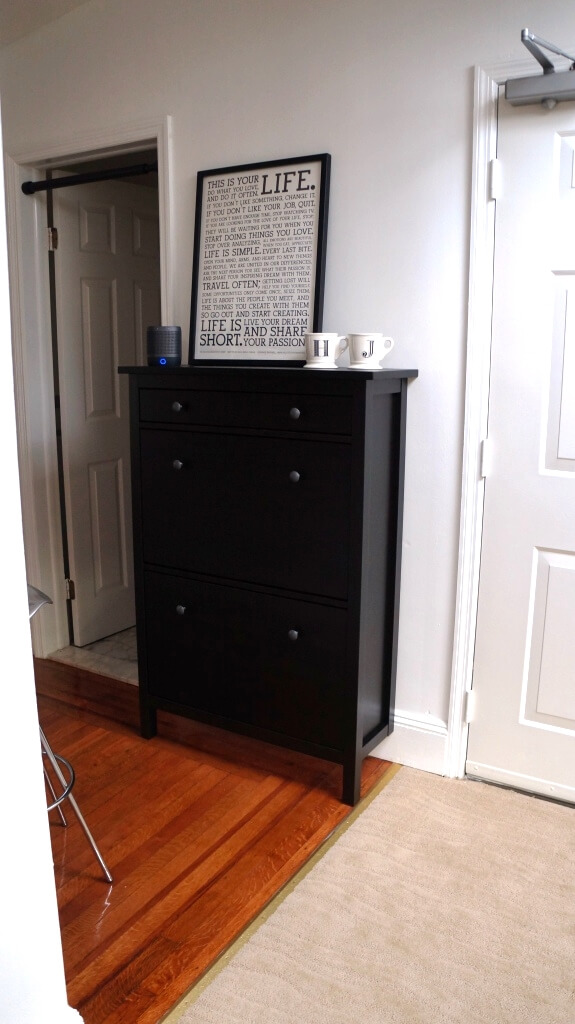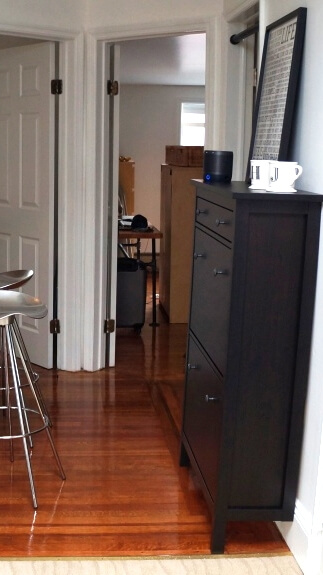 new shoe cabinet.
(find it here)
when we first moved into the place, we found ourselves each leaving 5-6 pairs of shoes by the door. that's a LOT of shoes. it got really cluttered
really
fast. this thing holds 2 rows of shoes per "drawer", meaning we can each stow away at
least
6 pairs of shoes! this also helps us in managing our shoe collection taking up the entire floor of 1 of only 2 closets in the whole apartment. it also has a small drawer at the top, perfect for stowing our reusable grocery bags, sunglasses, all the "junk" that didn't have a home in our old apartment. the only bad thing is that the base trim is taller than the legs can accommodate for. if you look closely at the bottom of the second photo you can see that the back of the cabinet is supposed to sit above the trim, but instead rests against the trim. we need to put something clever beneath the front legs to raise the cabinet. i'm thinking something like bed risers, but not tacky. not that bed risers are tacky, but they would look totally tacky used in that spot in that way. anyone have clever ideas?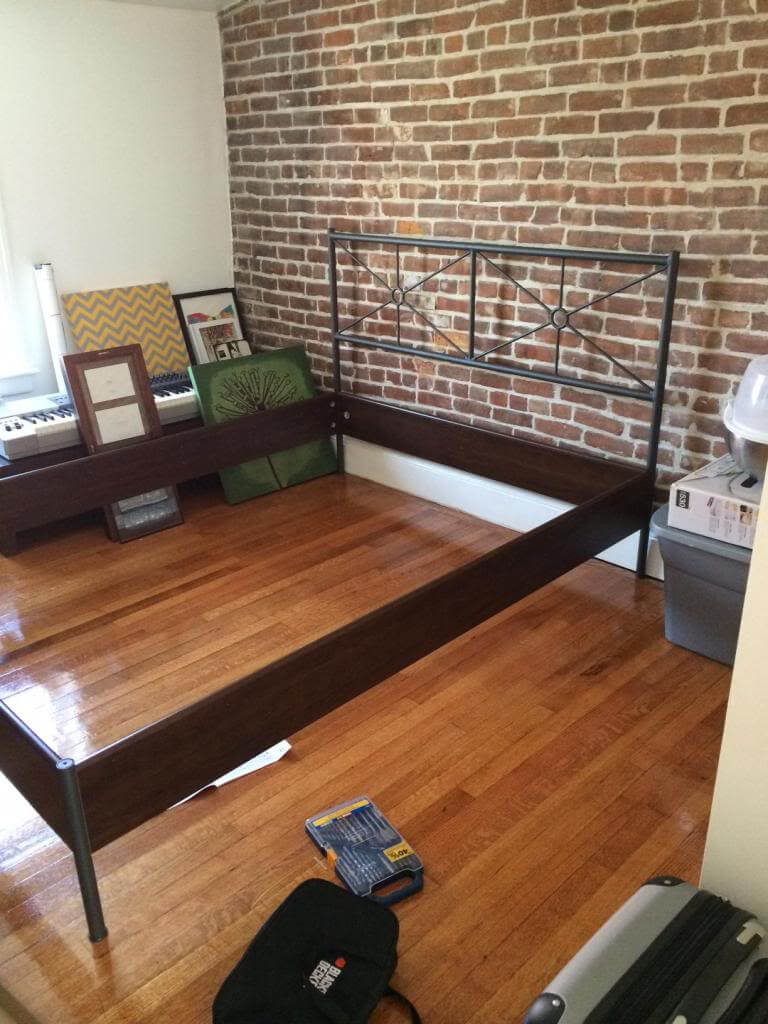 new guest bedroom bed frame!
(
find it here
, but we got the queen one)
i think i'm most excited about this one. what I really wanted was a old iron bed frame with big thick rungs and a headboard AND toe board. however, i didn't win that
craigslist waiting game
, and we settled for ikea instead. it's not ALL bad though, this frame was just $129. and even the ugly, gawdy, thin-rung vintage frame on craigslist were more than that. i could only find full-sized vintage ones anyways. btw the balls/finials are missing from this photo, you'll have to wait til the finished room to see them.
(aka, we were lazy and didn't finish it yet)
now we just have to get the mattress delivered tonight (eek!) this new bed! i am so excited... i feel like a real adult
(and slightly guilty)
with a "spare bedroom" and all. but, in our defense, we "are" getting married and plan to have kids sometime in the future ;) in the meantime... who's coming to visit?
cheers.
jenn