hello friends! how was your weekend? sunday nights should be for getting to bed early to get a fresh start monday morning, right? well, that's the goal anyways, but i never fail to stay up later than usual making monday "seem" to get here later. that is, until my alarm wakes me up at a sunny 5:45am
(i swear it only stays dark out for an hour on sunday nights)
...
and when sundays are filled with purging, putting things up on craigslist, giving things in our home a permanent home, doing laundry, and spending the evening with friends for an
always-fancy sunday dinner
, i'd have to say sundays are my favorite these days. i don't feel obligated to get out of my pj's until i need to leave the house
(which means, if i don't leave the house, they don't leave my body)
i don't feel obligated to be social. i can enjoy the crazy amount of natural light spewing into my apartment at the peak hours of afternoon sunshine. and, most of all, i get to spend quality time with that roommate of mine that i normally refer to as my fiancé.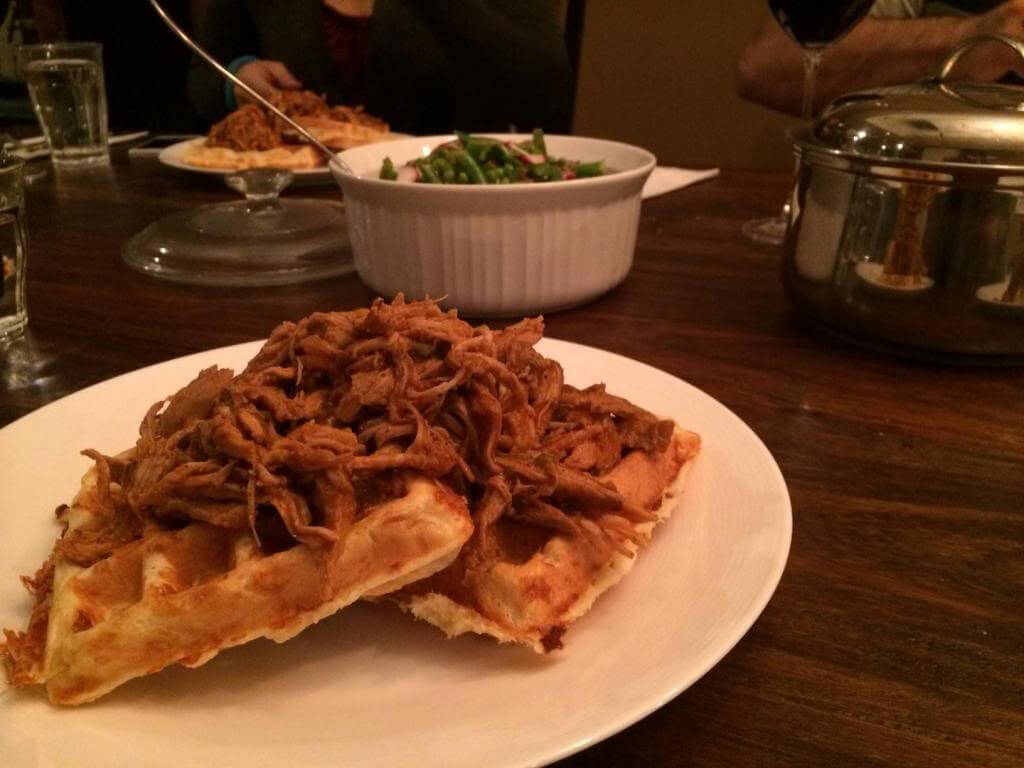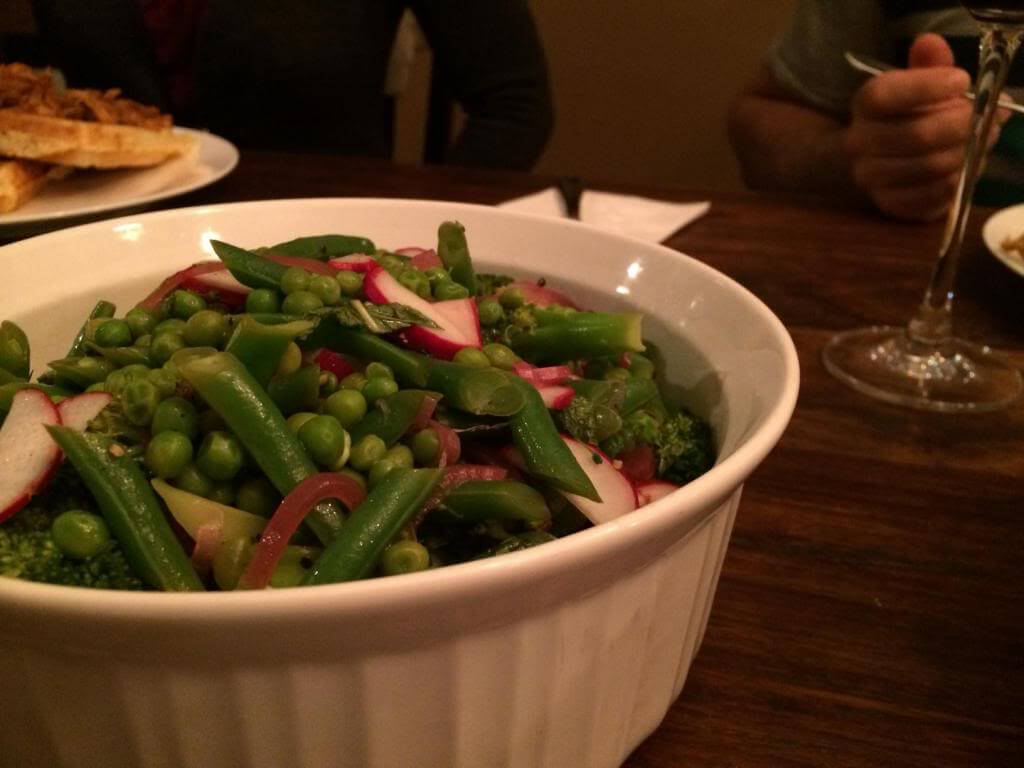 saturday was a pretty big day for jersey city... the blocks of grove street near city hall were shut down for a fun, earth-day-ish themed market called
project:earth
featuring lots of local food vendors, store-owners, and small businesses in the area. the sun was shining, the temperature was perfect, and people were everywhere. children planted flowers at the garden in front of city hall, families walked around with their strollers and pets. i love events like this because we get to check out businesses that don't have a store of their own. we get to meet the faces who run the show, make the goods, and put their heart and soul into their products.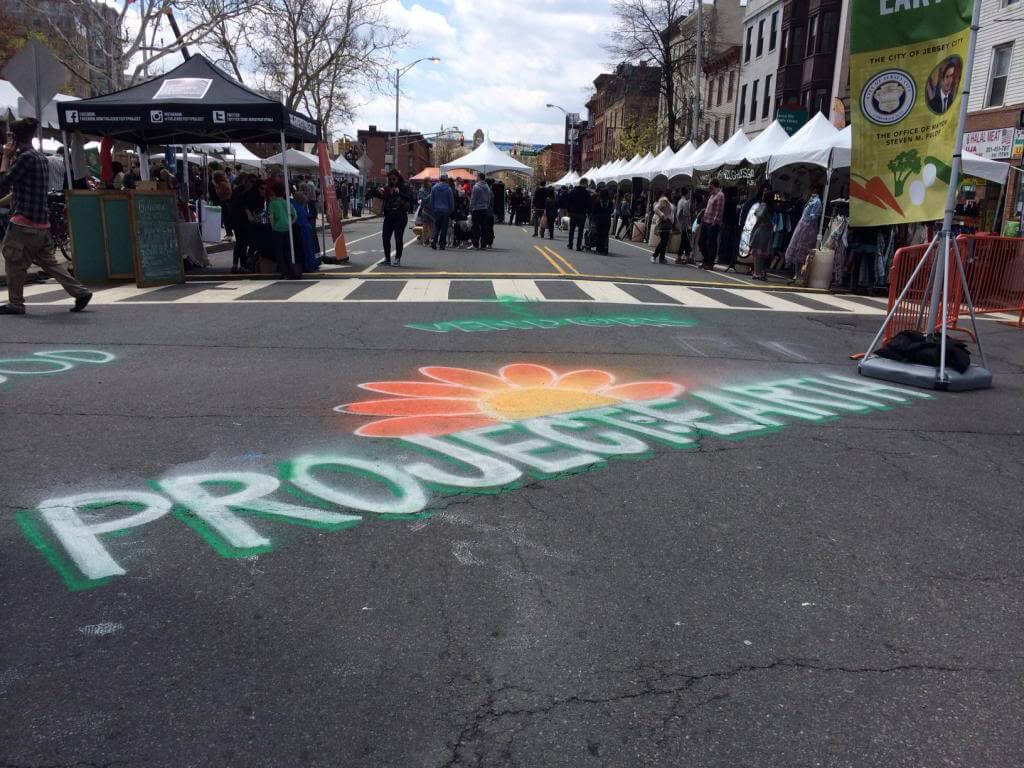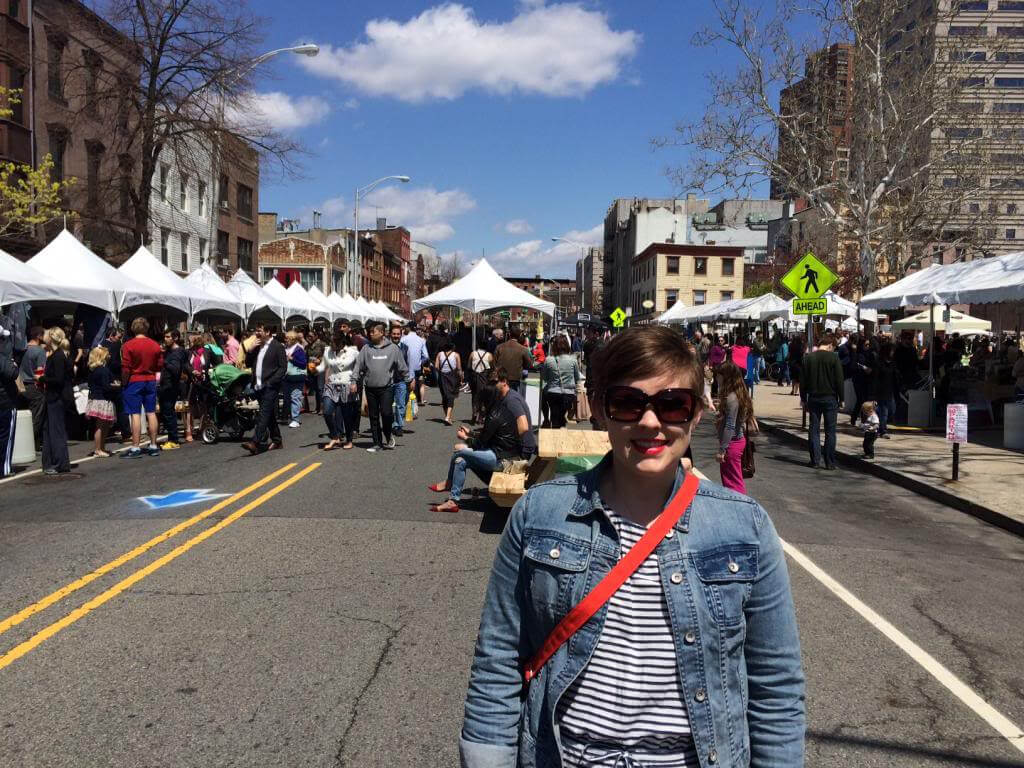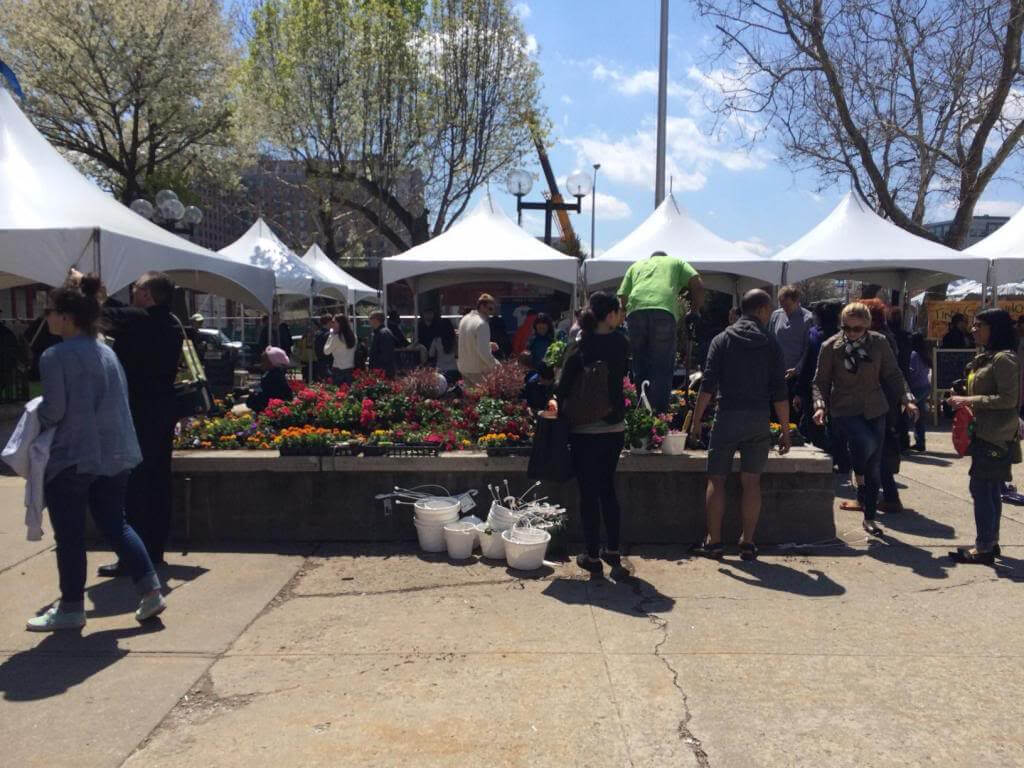 sporting my new baggu canvas duck bag for my purchases. after all, the market was earth day themed, no throw-away bags needed for this girl! ...and if you're wondering about the quality of the gardeners that planted the flowers in front of city hall, be impressed, it was all mostly kids!!
one of those businesses is
milk sugar love
, an ice cream maker and baked goods baker who only shows up at events like these, and always sells out before the day's end. luckily for jersey city residents, she told us her brick and mortar store will open on memorial day weekend! a good thing for my sweet tooth, possibly a bad thing for my waistline. at least it's a good 0.4 miles away. i can walk off a scoop of ice cream by walking the 0.8 miles roundtrip right? right ;)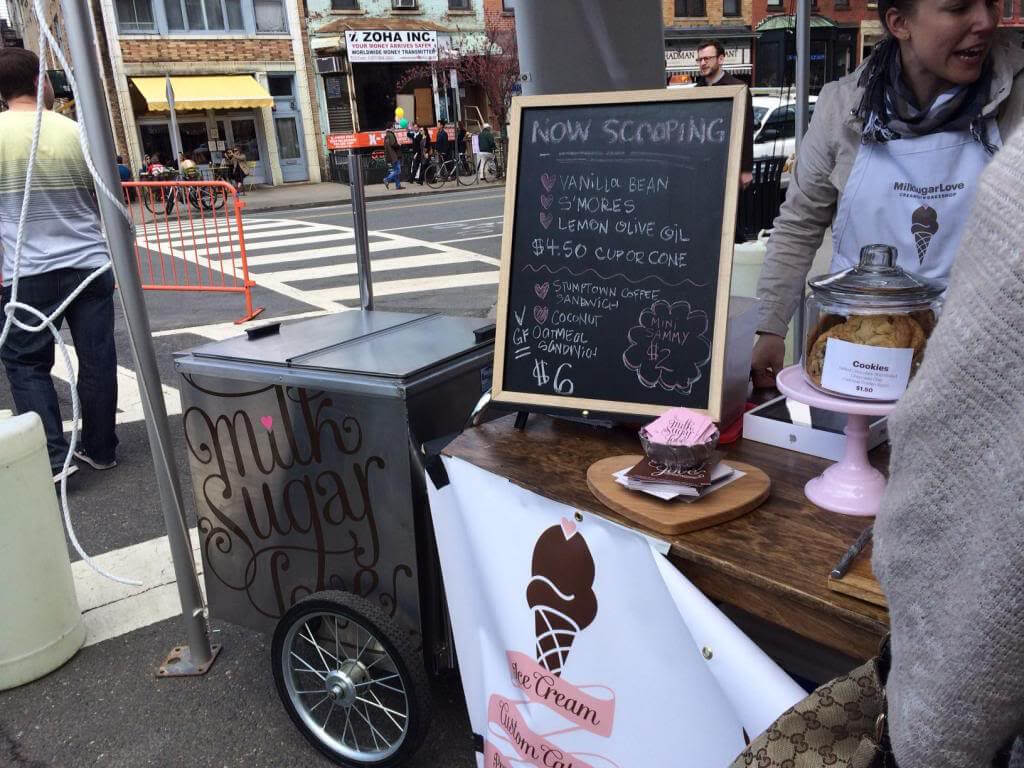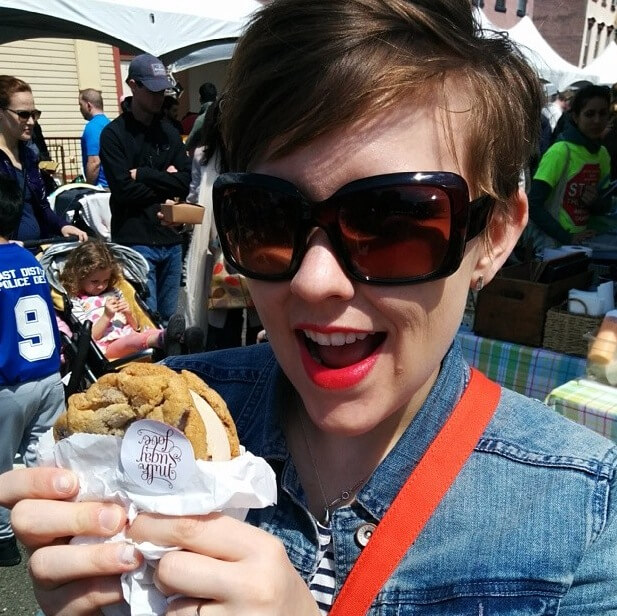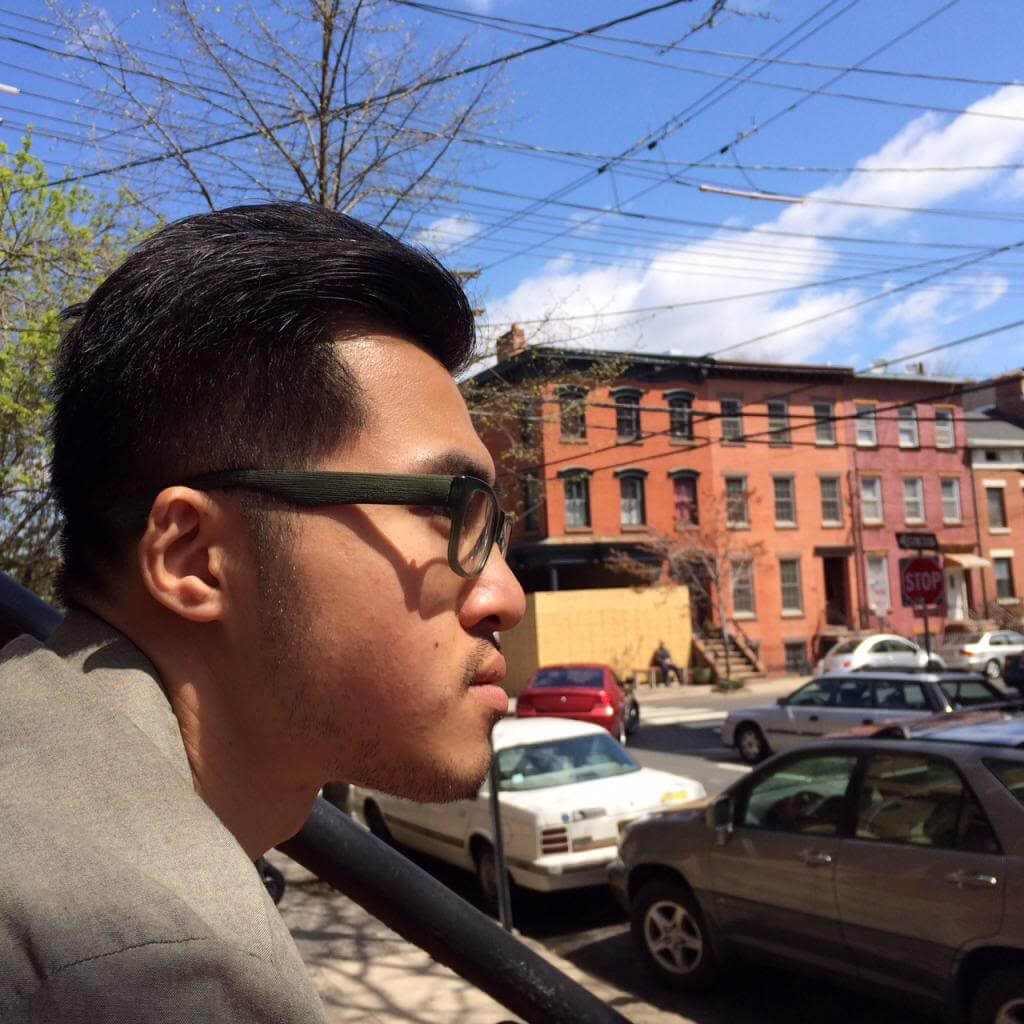 another one of those businesses is
Made in Paulus Hoeck
,
a maker of tables and benches. their work typically consists of reclaimed wood with hairpin legs, a trendy DIY for people who have the time and space for DIYing. for the rest of us small-space, 9-5+-ers, these guys are filling the void for those of us who want that look but just don't have the time or space. i've had my eye on a coffee table/bench form crate and barrel with a very similar look. the thing is $600. i saw benches on saturday from
made in paulus hoeck
that i liked
better
and i don't think any of these were over $200! once we get our sofa i'll be checking them out again for sure.
friday we spent the evening in hoboken, seeing good friends and experiencing that typical hoboken bar scene
(you'll know what that means when you experience it for yourself :P)
...and drinking whiskey macs before we headed over there. seriously, those things were so good i could have been fully satisfied staying right where i was enjoying the ginger wine and jameson. thanks to the nice man at our local liquor-store-pharmacy,
palace drugs and liquors
, we learned about this special drink. we saw 'ginger wine' and wanted to try it, but he insisted we drink it with whiskey, and gosh was he right, the stuff IS good!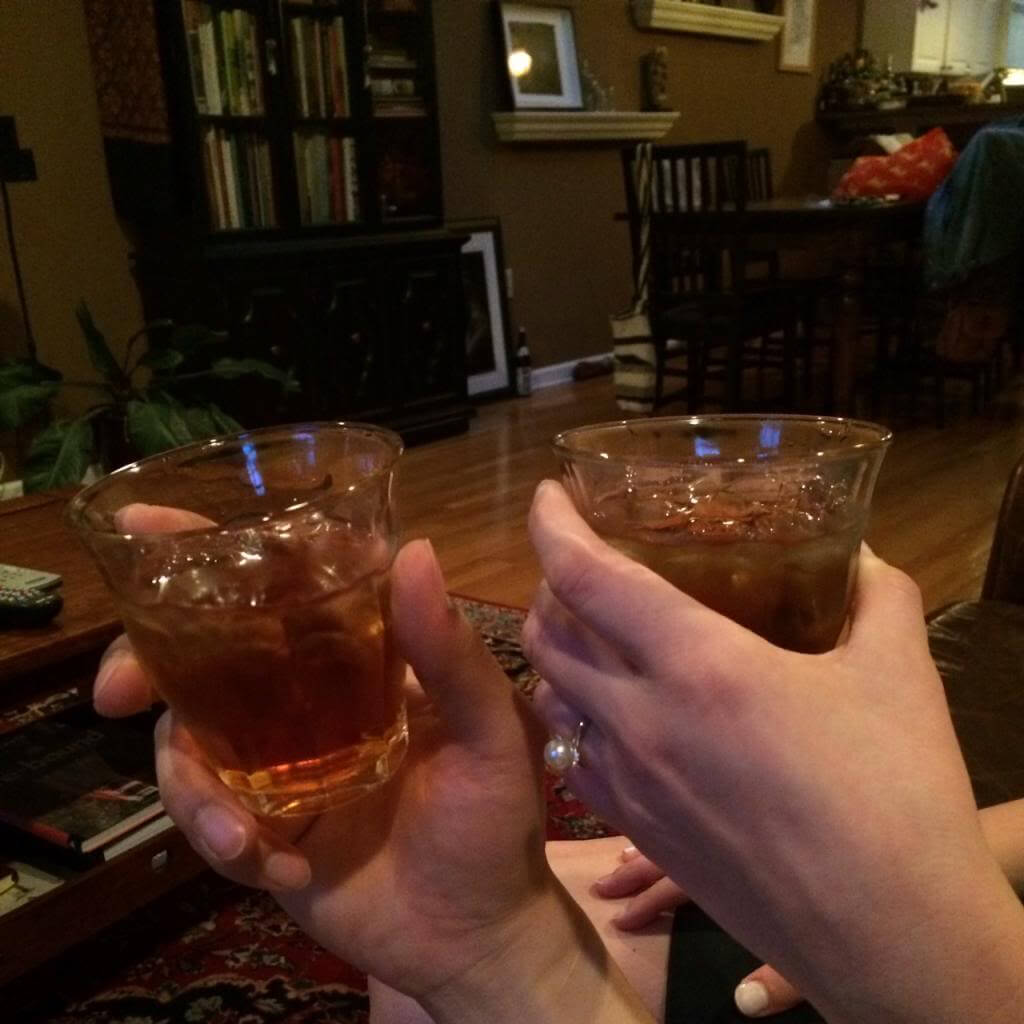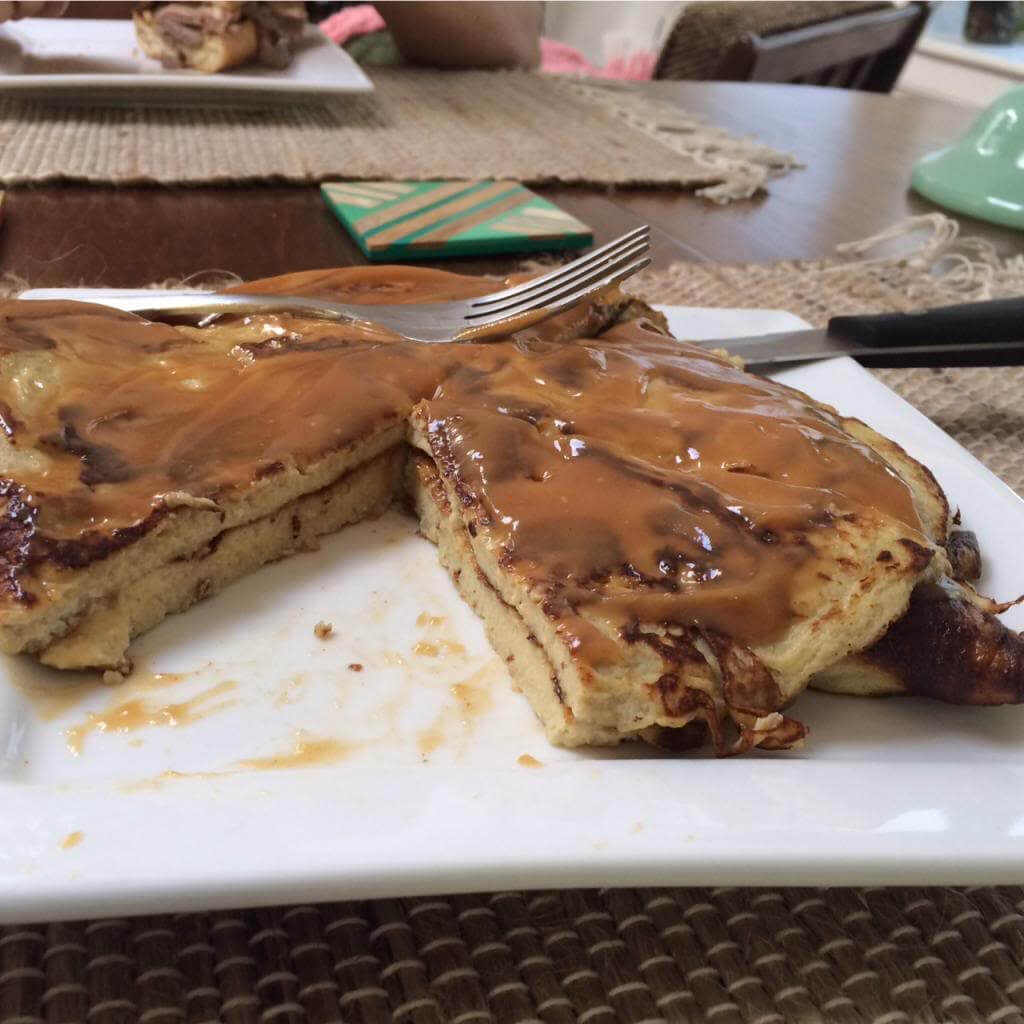 banana pancakes, made with just bananas and eggs. i could get used to that delicacy!
and now that the cherry blossoms are FINALLY starting to bloom, lining the sidewalks with their pretty pink puffs, spring is definitely here....
cheers!
jenn