Shelves, shelves and more shelves!! ...our storage solution for our
huge
kitchen. Remodeling a kitchen gets
expensive
...
fast
!!! We could have easily spent triple our entire renovation budget on just the kitchen alone if we were to do it right. Open shelving was the simplest, cheapest way to go, and I'm actually starting to
like
the look of it! Mr P and I have seen many articles on
apartmenttherapy.com
where people have open shelving in the kitchen, some really fancy, some not so fancy. One house tour in particular caught our eye, though.
This is sort of the look we are going for
(with the shelves anyways). It's simple, raw, and still looks nice. It's made of solid wood, and standard brackets. No particle baord with laminate veneer crap going on.... we already have enough of that with all of our Ikea furnishings!
Last night we installed the shelves above the kitchen sink. We aren't quite sure what's behind the walls (probably brick, but our drill definitely would not go through whatever it is), so we had to use rely on drywall screws (crossing our fingers they hold up... so far so good! I was positive we were going to have a casualty with setting the cast iron Dutch ovens on them, but Mr P pulled through yet again!)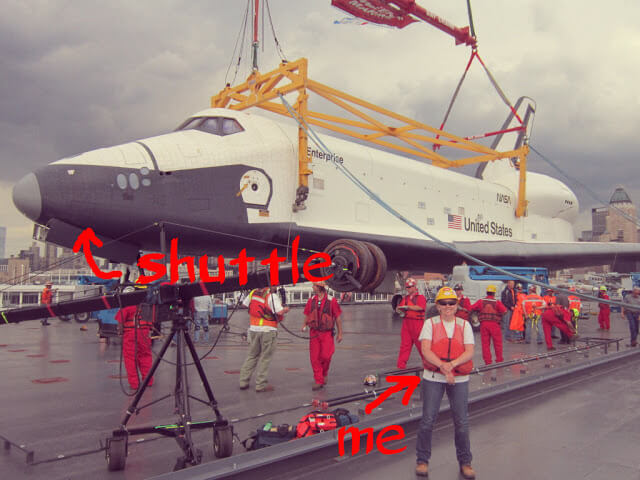 We also got spice containers, so our open shelving above the stove doesn't look like mad mess with all the different spice jars. It's a good thing we know our spices, since they won't have any labels on them anymore!! We didn't have time to actually put the spices in the jars, but I was just tired of seeing the jars in the packaging creating more clutter...
Leaving today for OHIO!!! It will be so nice to see the bride- and groom-to-be, high school friends I haven't seen in a
LONG
time, and my mom!! ...and it will actually be nice to get away from the apartment for a little while...
Though, last night the Fedex man came to our door with the new stainless steel commercial grade island!! Mr P wanted to put it together sooo bad last night, but we just have too many things in our kitchen right now... more motivation to get things done quicker! So, I'm sure we will be anxious to get back to the grind after our little 4-day break.
Have a great weekend everyone :D
Toodles.
J&H