4 loads of laundry and a call from friends to watch the UT vs. OSU game at a bar in Hoboken owned by a diehard OSU fan from Akron prompted us to "start" our work on the new place today at around... 4pm. Ahhhh. We should have gotten more done! It was a good day though. We reinstalled the laminate wood floors (MUCH trickier than taking it out!), ripped up most of the tile in the bathroom (1.... by.... 1....) and disconnected the clawfoot tub and moved it to the opposite side of the bathroom.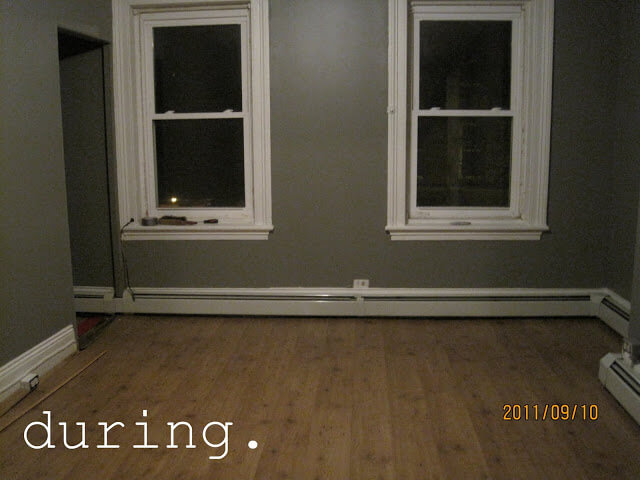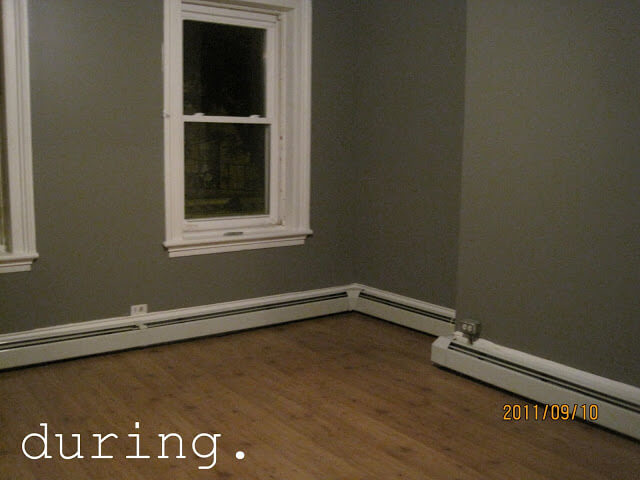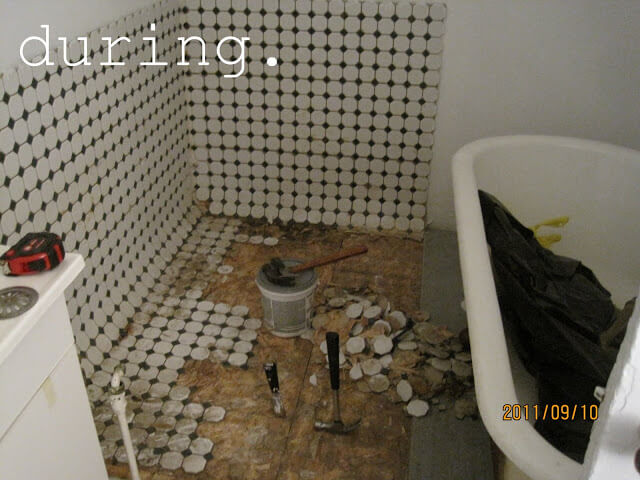 If tomorrow goes as planned, we should get LOTS done! Our bodies are starting to feel this hard work though... so sore, ready to go to bed super early... wait, maybe we're just getting old?
Thanks to leftovers from Mr P's Friday lunch bought by his foodie bosses, we've been eating some of the best Italian food in Manhattan!!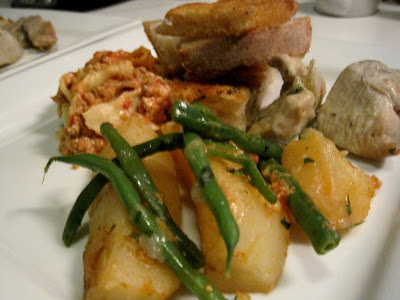 So, even though we haven't been cooking literally at ALL this week, we've still been dining on delicious eats :D
Toodles.
J&H