pinterest
gets the best of you sometimes, "making" you save all these tiny scraps of stuff so you can
(forget to)
finish a project in the distant future. i think my husband might burst if i save the scraps of any more crafty projects
(though i can never have enough yarn, i do everything BUT knit with it lately!)
one that finally came to fruition this past holiday season was wine cork garland! sure you can go to a thrift store or ebay or amazon and buy wine corks and make it now, but what's the fun in that? don't you want to DRINK the wine the corks came from? i had been saving them for about 3 years, and i finally had enough to string them and hang them on the tree!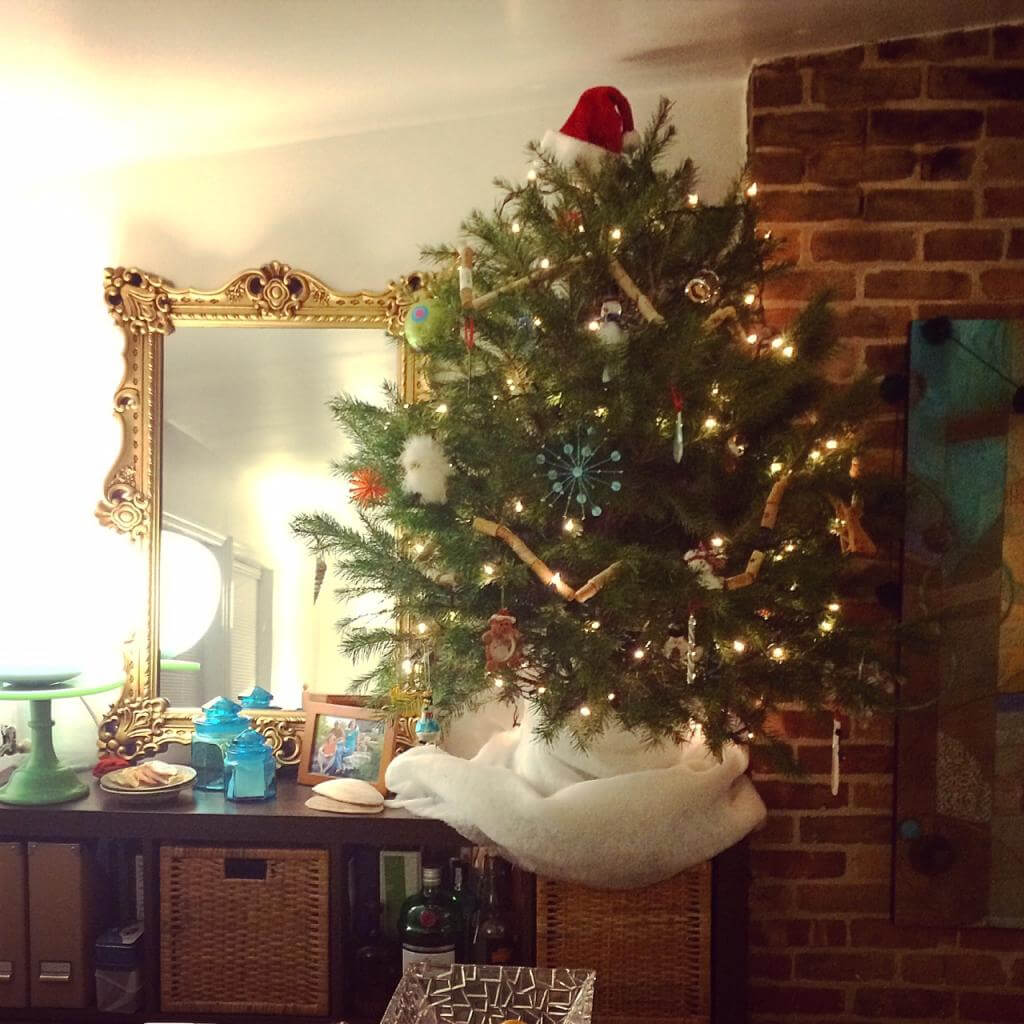 it's as simple as drilling a hole through the long end of the cork and slipping a long piece of fishing line through it
(i bought the 50 lb fishing line, but now that i have it maybe that was overkill. the good thing is that the fishing line is stiff so it usually went through the hole in the cork without a needle)
. i started off holding the corks with pliers to keep my fingers away from the drill bit, but ended up just using my fingers to go faster
(oops!)
. i also started off with the tiniest drill bit, but soon realized that a larger hole didn't hinder the cork, and the fishing line was WAY easier to slip through without a needle if i used a bigger drill bit.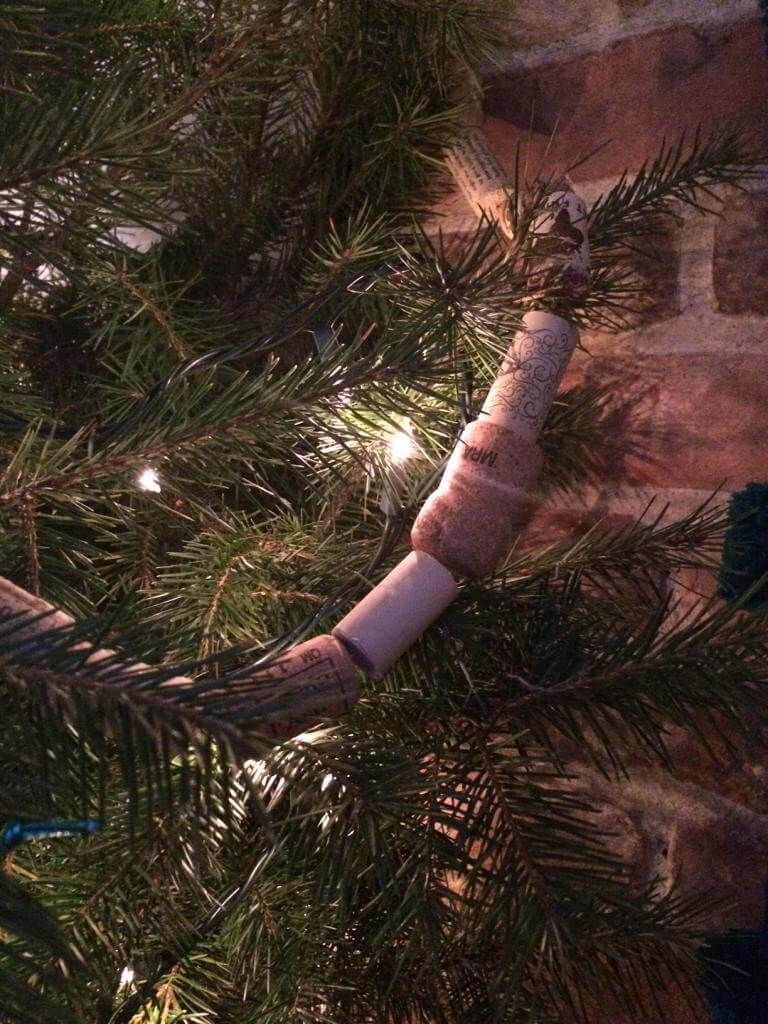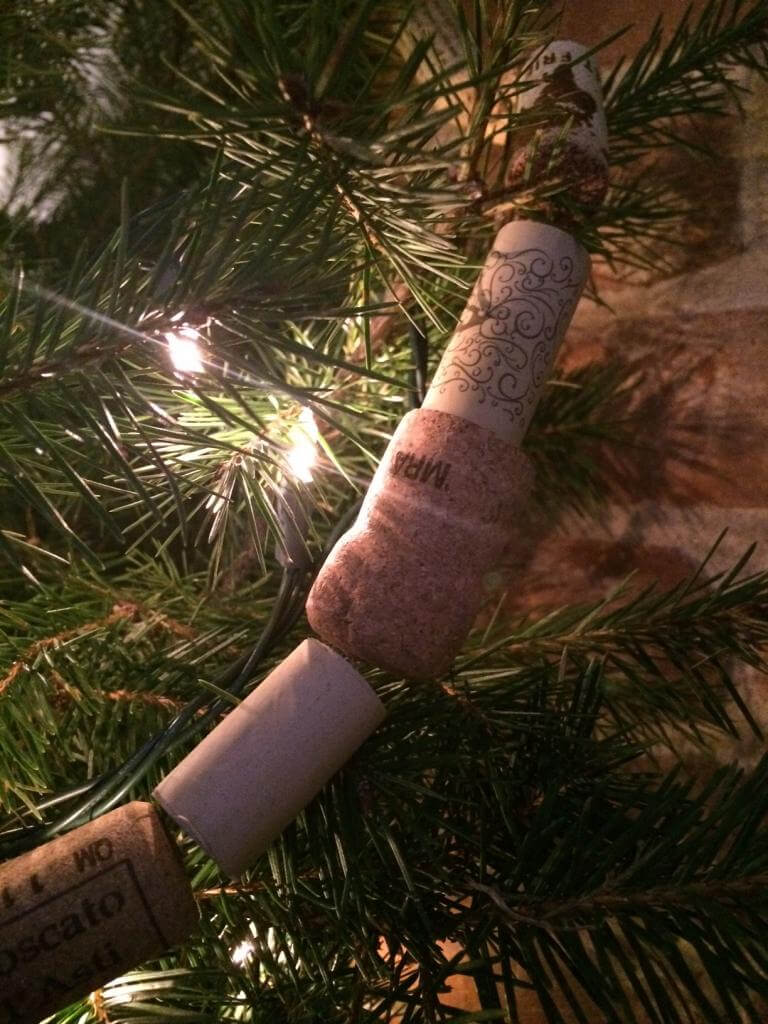 i drilled a few corks, threaded them on the line, drilled a few more, threaded them on the line.... i didn't want to get too far ahead of myself because sometimes i would need to redrill the hole if the fishing line got stuck. i just tied the end of the string in a knot around the wine cork on each end to finish the string of garland.
the finished project turned out so awesome! well... for about an hour and a half worth of my time anyways. maybe next year i will take it apart and put some poms between some of the corks or something fun like that ;)
nearly free and lots of character. those are the kinds of projects i like to do! it's such a simple project that i didn't think it needed a lot of explaining, but if you have further questions, just ask!
pin this now, so you remember it next year when you have enough corks to string on your tree ;)
cheers.
jenn