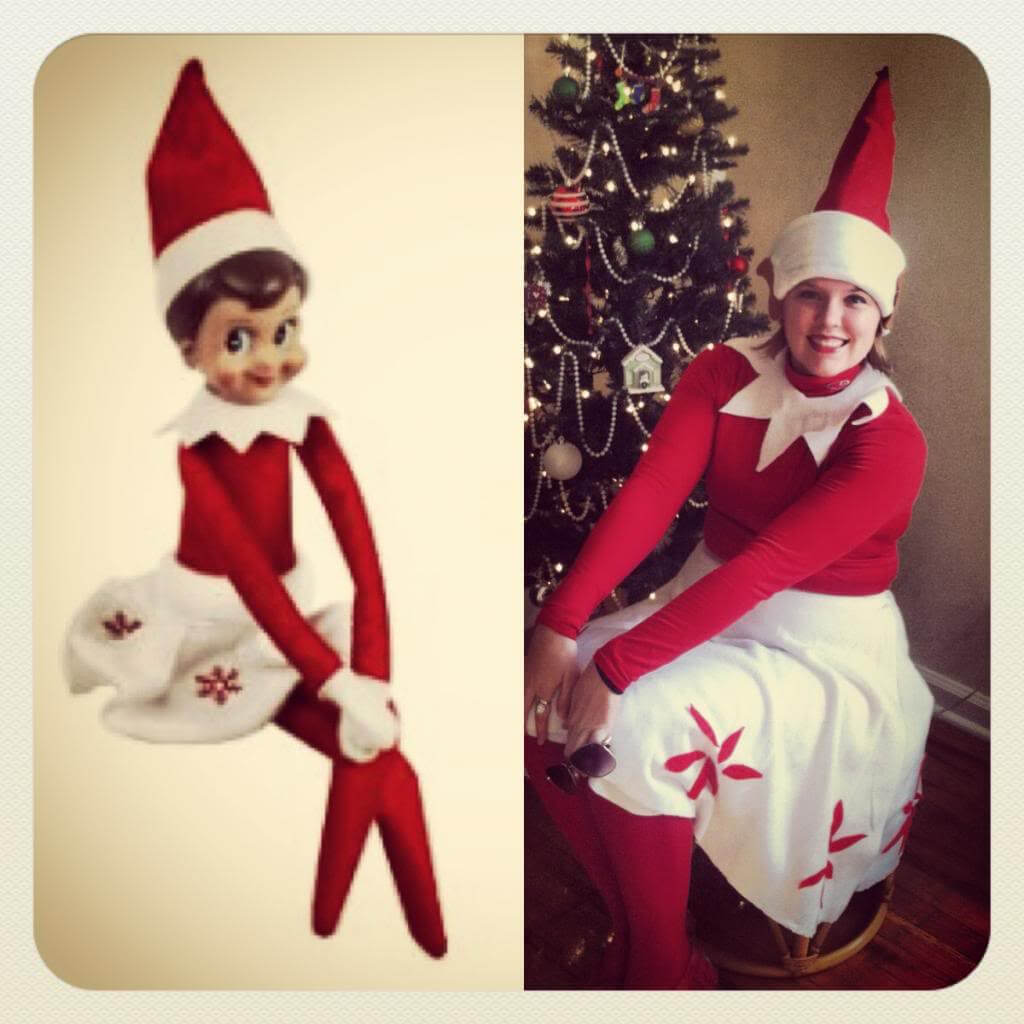 i can say that out of the thousands of santacon participants last saturday, i was the
ONLY
elf on the shelf
that i saw!! there were
plenty
of girls with next to nothing,
plenty
of drunkeness,
plenty
of almost-accidents between pedestrians and cars,
plenty
of over-crowded bars with lines out the door...
i DIYed my costume last year but couldn't participate in santacon because
we were dealing with our water to the building being shut off
!
the costume was simple though: i cut the biggest circle i could out of white fleece material, then cut a smaller
(12" diameter)
circle in the middle, and made 1 cut from the inner circle to the outside. i cut and hot-glued red felt flower petals to the white fleece, and i was done! red tights, red turtle-neck, red and white hat, and some red shoes
(i already had some
red corduroy toms
)
luckily we found
a bar
with no lines, not too crowded, snagged seats, and enjoyed our $3-4 beers
(crazy cheap price for manhattan on a saturday!)
, got our
street meat
afterwards, and headed home to finish making
pom garland
and
buffalo chicken dip
(not our exact recipe, but this is the easy version :P)
before taking off again for our friends' holiday party at
the beacon
.
definitely a busy, but fun weekend!
only a few more days until we get to see our families for the holidays!!
(...so much to do before now and then though :/)