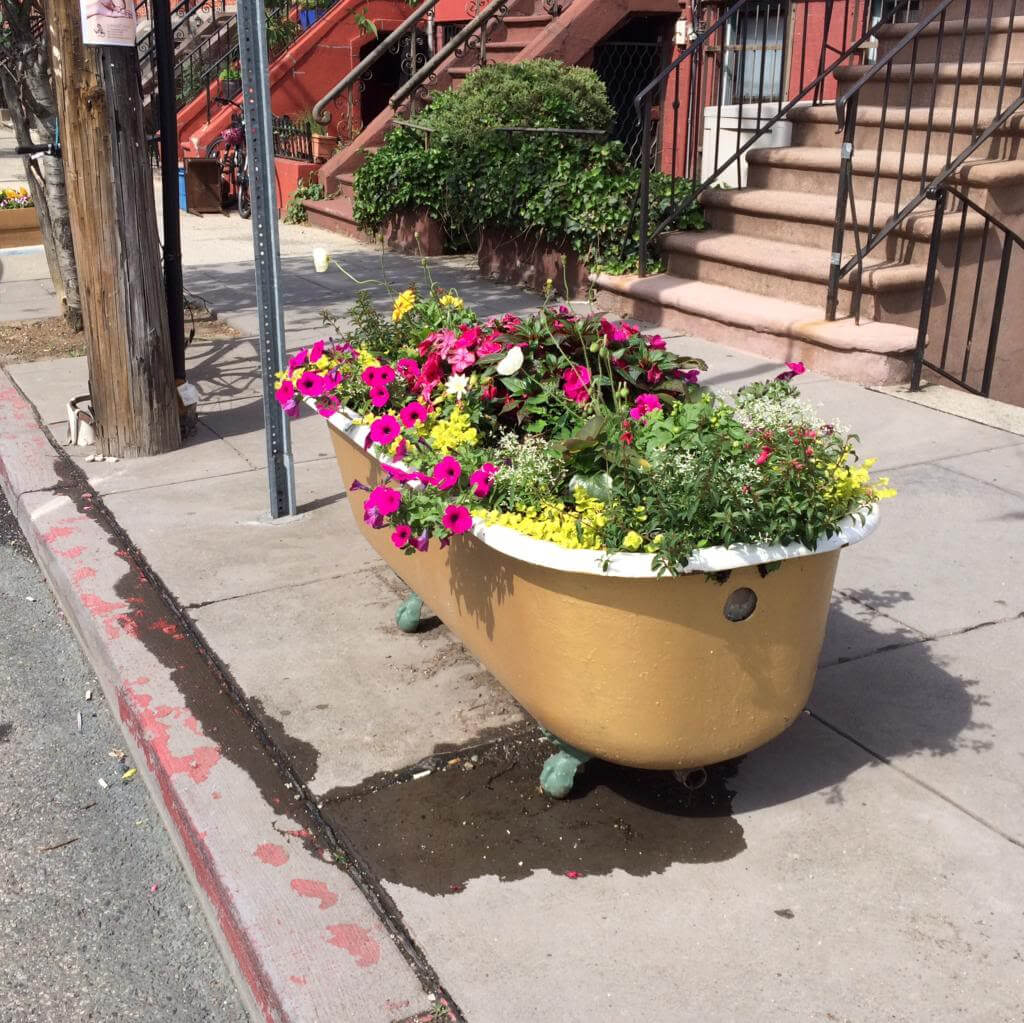 just a friendly reminder of how precious this fragile world of ours is, and that finding clever ways to reduce your consumption, reuse goods and packaging, and recycle everything you can make a bigger impact that you will ever know...
bouquets and baskets flower shop
has two of these beauties lining their corner store front, and i'm in love with them! instead of sending that big chunk of metal to the scrap yard, junk yard, or worse, the landfill, these claw foot tubs were recycled and repurposed for a beautiful, fitting-for-the-brownstone-filled-neighborhood sidewalk garden
(that dogs CAN'T relieve themselves in and kill the flowers)
. and hey, it makes the neighborhood pretty too and gives someone a reason to smile when they walk past :)
cheers.
jenn