the idea of a masquerade party seemed so distant to me.  my only two visions of it were scenes from breakfast at tiffany's and from gossip girl
(who DOESN'T remember that episode where lil J gets smooched by nate for looking like serena?!)
.  i was so excited to go to this party with
e.tittlemouse
, because it was going to be my first one!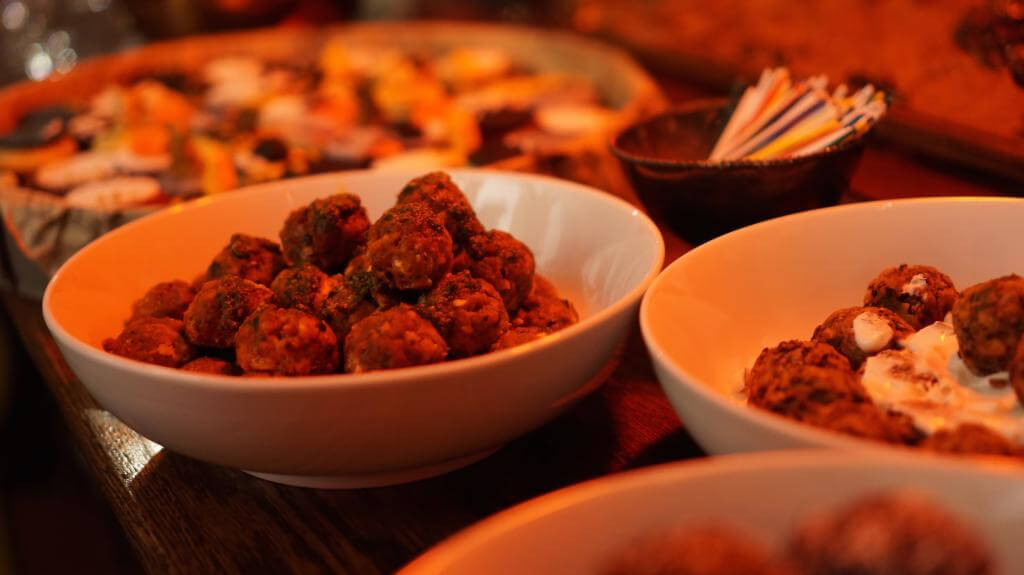 it's rare for us to show up to an event like this empty-handed, so we
(ahem, hung)
decided to make meatballs! nowadays we can't make hardly anything without making a vegetarian version
(if the dish isn't vegetarian already)
.  he's been using this
recipe from smitten kitchen
(modified with beef and baked on 450F for 20 minutes)
 for the real meatballs,
and this recipe from serious eats
for the vegetarian ones.  the recipe for the vegetarian ones is supposed to be for veggie burgers, but this is practically the same thing, right? since the veggie ones don't really have to be cooked (well, sort of, the egg I suppose has to be cooked through), he just tossed them in the oven with the real meatballs, just on a different pan. the cook time and temperature isn't SO important for the veggie ones.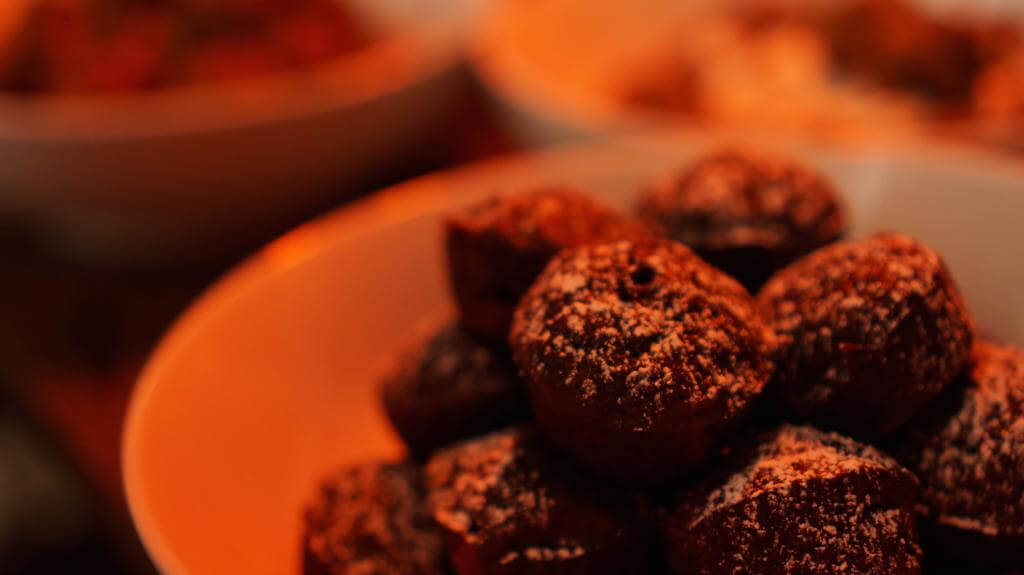 i couldn't let hung get ALL of the attention though.  after a failed attempt at creating a "super simple nutella stuffed baked wontons" i decided to go with a tried and true
recipe for chocolate banana bread
(i'm ACTUALLY starting to use the recipes on my pinterest !!)
.  but for this event, we needed bite-sized everything, so i turned them into chocolate banana mini muffins!  i suppose all 3 dishes were a hit, considering everything was gone exept for one last mini muffin that got splashed in vodka
(oops! party foul)
.
see more party photos after the jump!