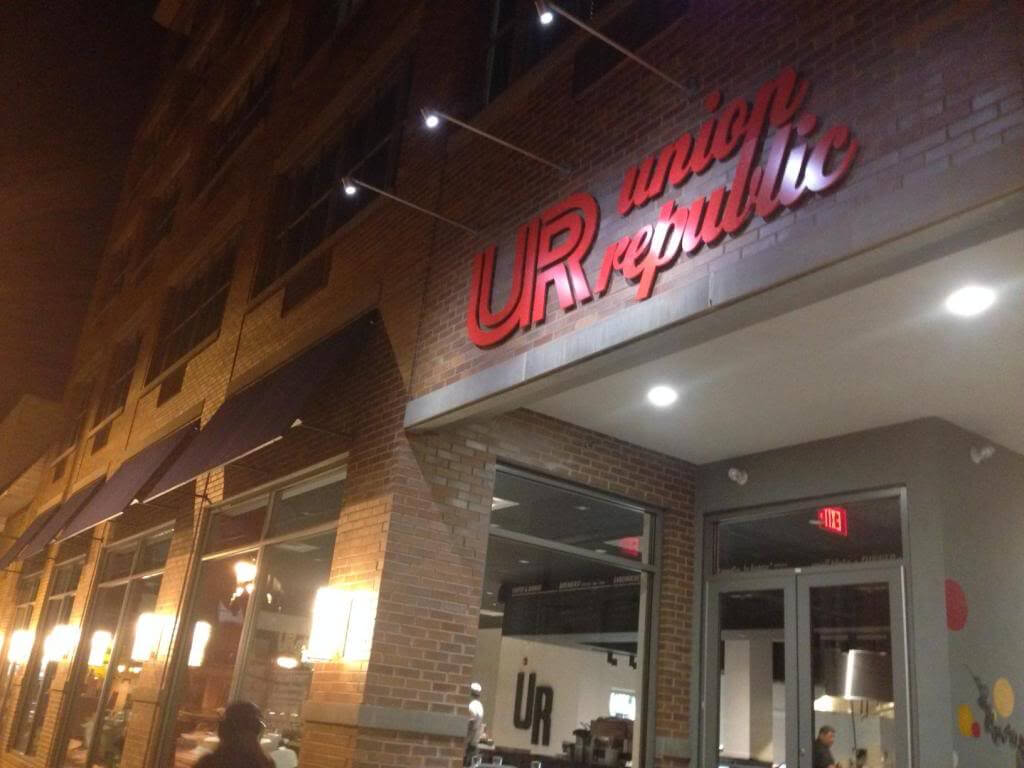 since the day
union republic
opened in our neighborhood 9 weeks ago, mr p had his mind set on going there for our
january date
. i got a little worried when halfway through the month we had not picked a day to go.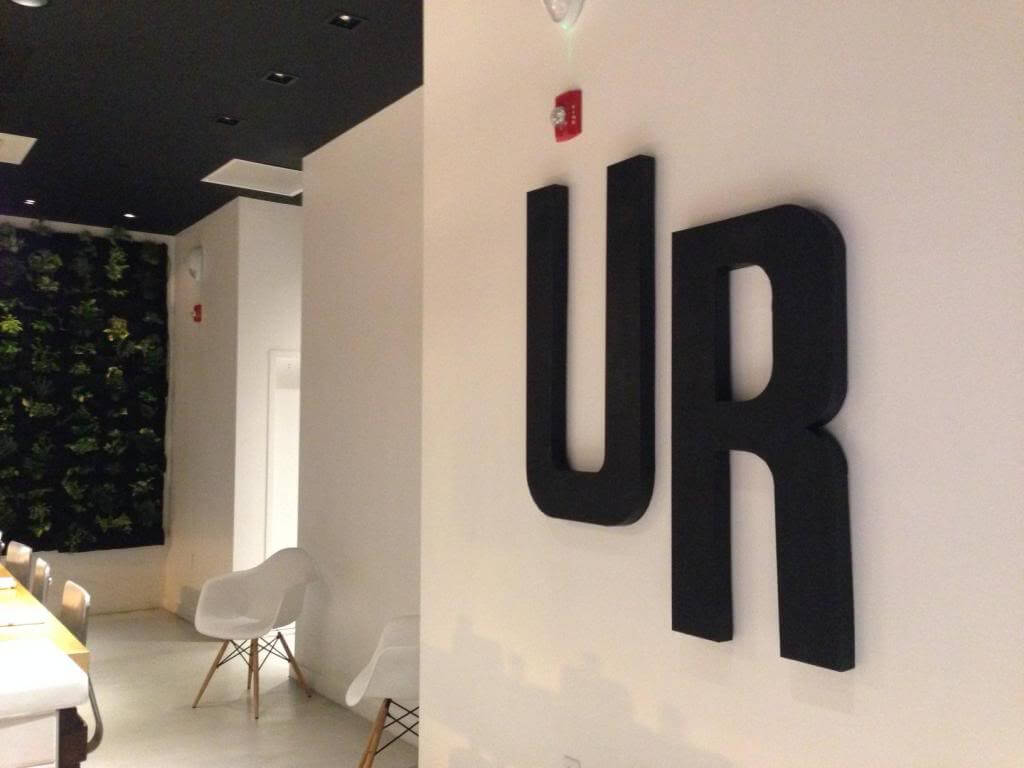 "hey babe, we should pick a day to go on our date."
"why not Friday?"
"ok sure!"
....then we agreed to show a friend of a friend around town friday night.
"oops, ok we'll go saturday then."
"perfect!"
...then we remembered our friend from ohio was visiting for the weekend.
"shit. let's try to go the next sunday so we won't double-book."
"well, unless we go after he leaves on sunday, there aren't any sundays left in january."
....hmmm...
"wanna go tonight?"
"let's do it!"
ok ok ok... so it didn't exactly go as planned, but that didn't stop us from having a good time last thursday! we were instantly happy the moment we walked in those big glass doors. it was so cold outside i think if i had walked a step farther my ears would have frozen off! gosh it was so cold out there. perfect for a warm bowl of soup, i say!
we weren't sure if
union republic
was a byob place, so we thought we would sneak in a bottle of wine in my bag. if it, indeed, was a byob, we were well-stocked. we walked inside and i immediately went to use the ladies' room, and when i came back there were two wine glasses on the table ready to be filled! score....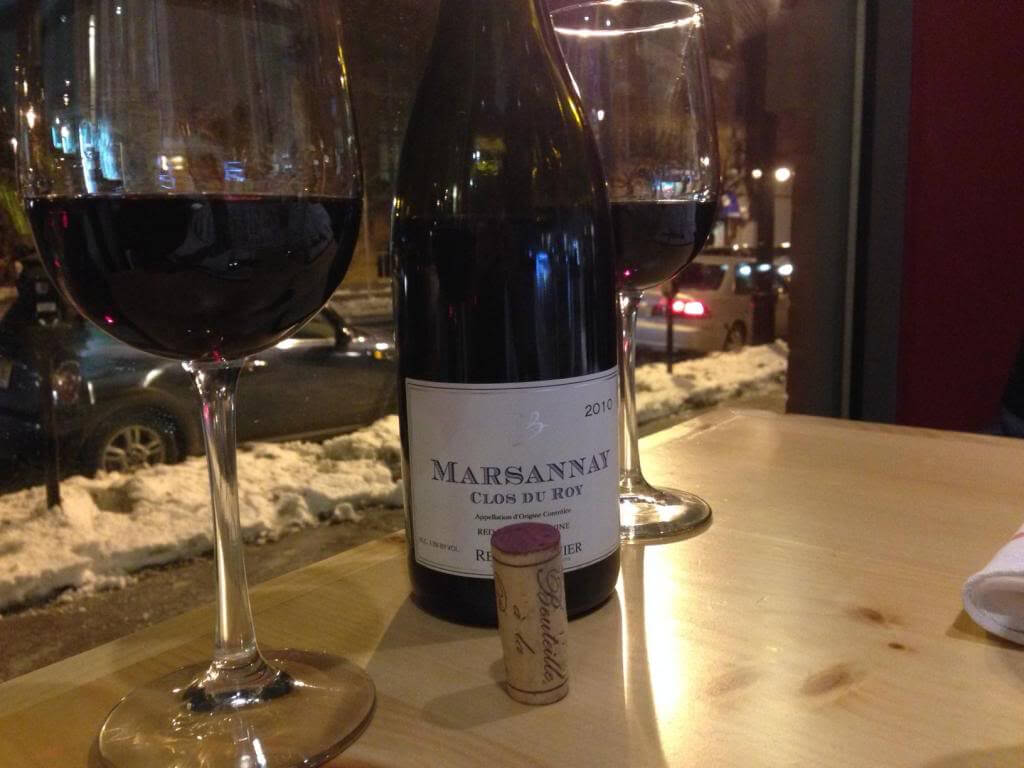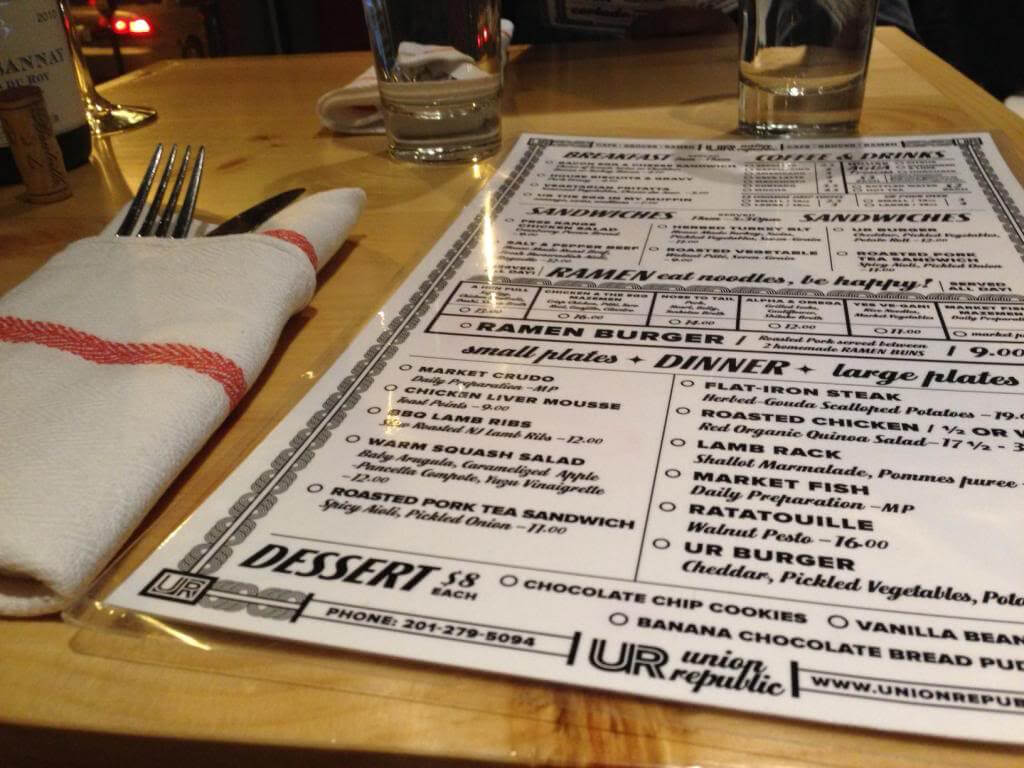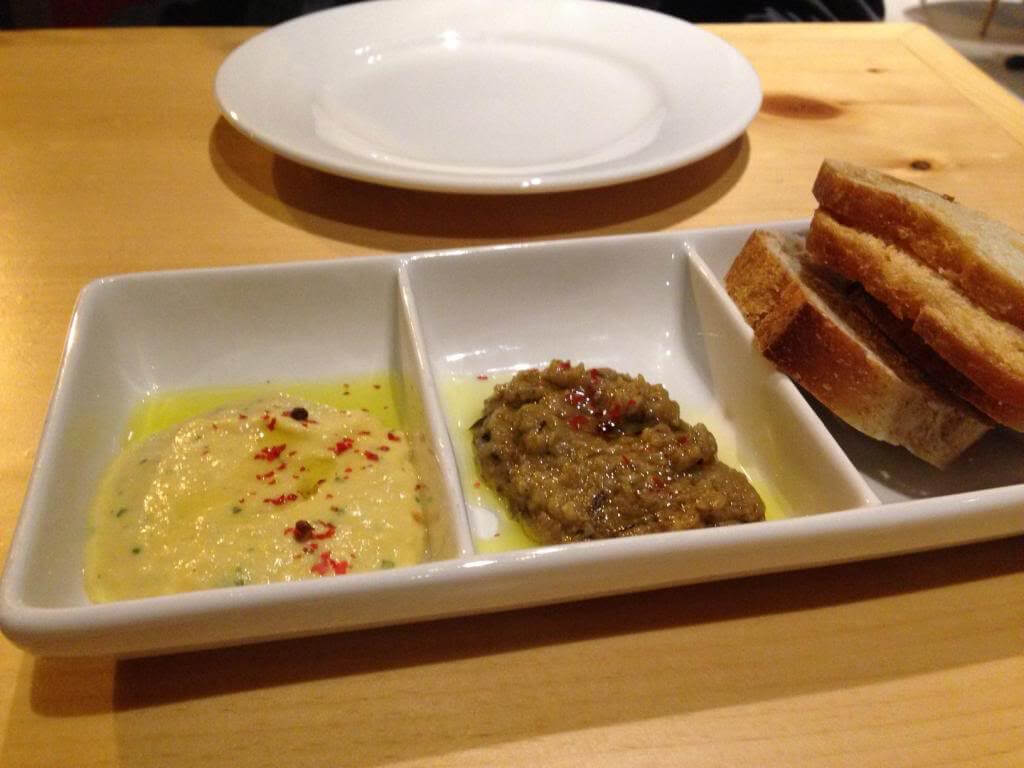 (greeted with an unexpected dose of baba ganoush and hummus)
while i really was in the mood for some good hearty, silky, brothy ramen, i knew that's what mr p was going to get, and there were so many other things to try on the
menu
for us BOTH to get ramen! we shared a "ramen burger" for an appetizer
(i could have eaten 5 of them, as they were topped with my favorite pickled onions, but it was totally not was i had expected)
, and i ended up getting the ratatouille
(the place practically encompasses all ethnic foods in one restaurant)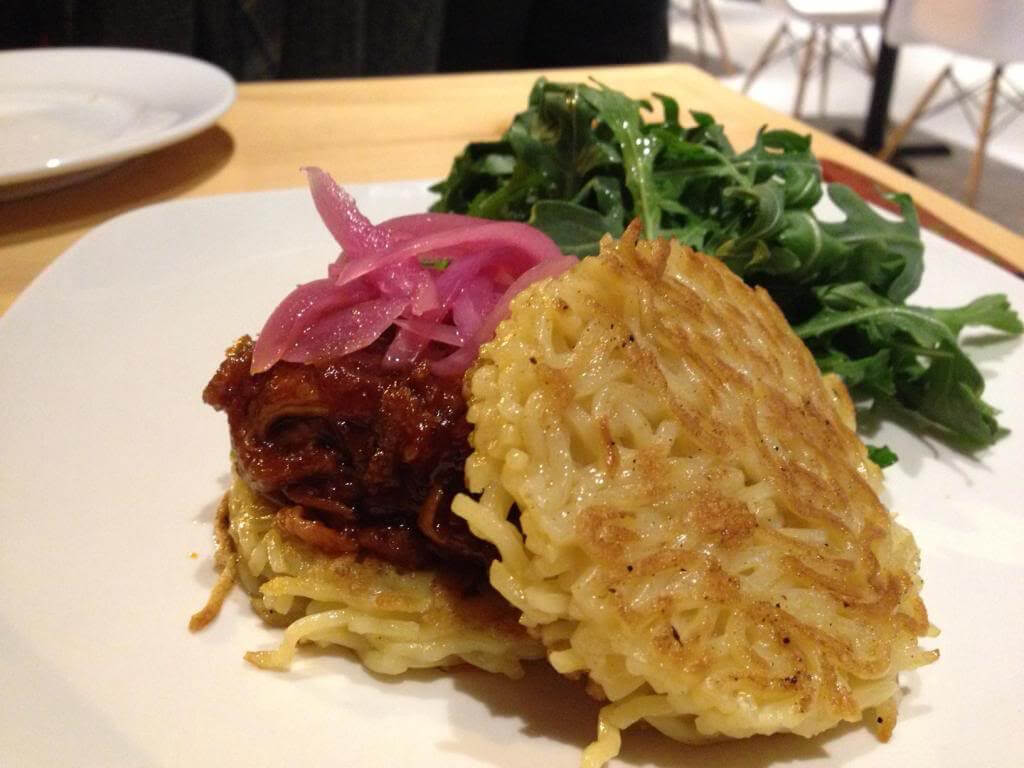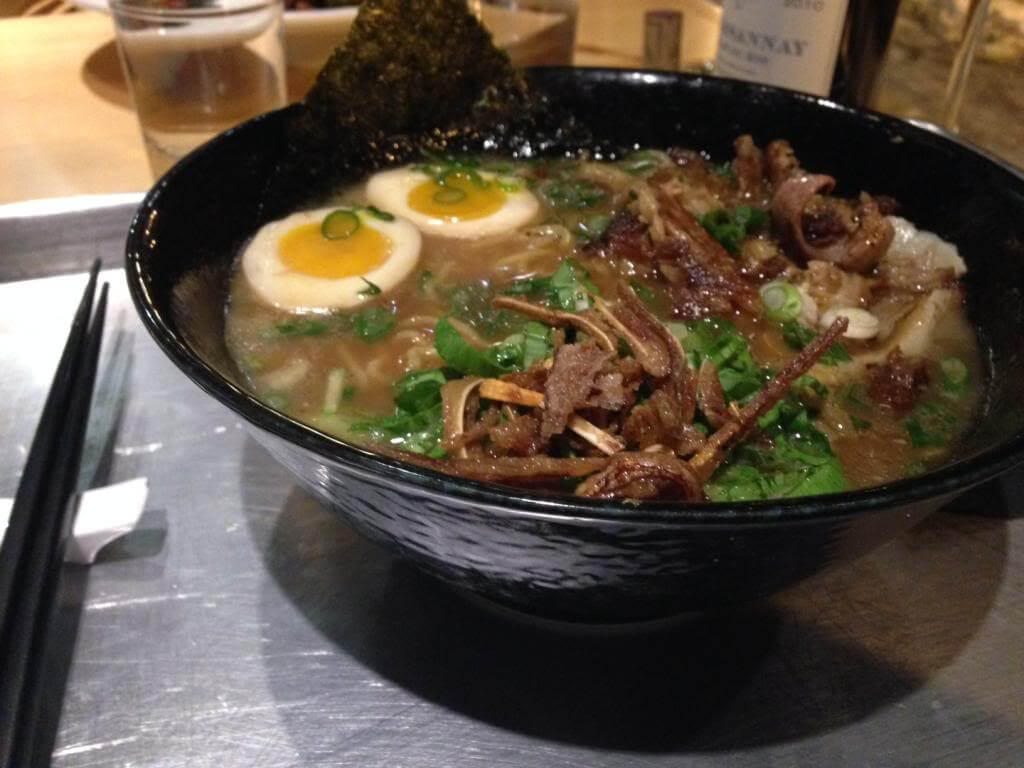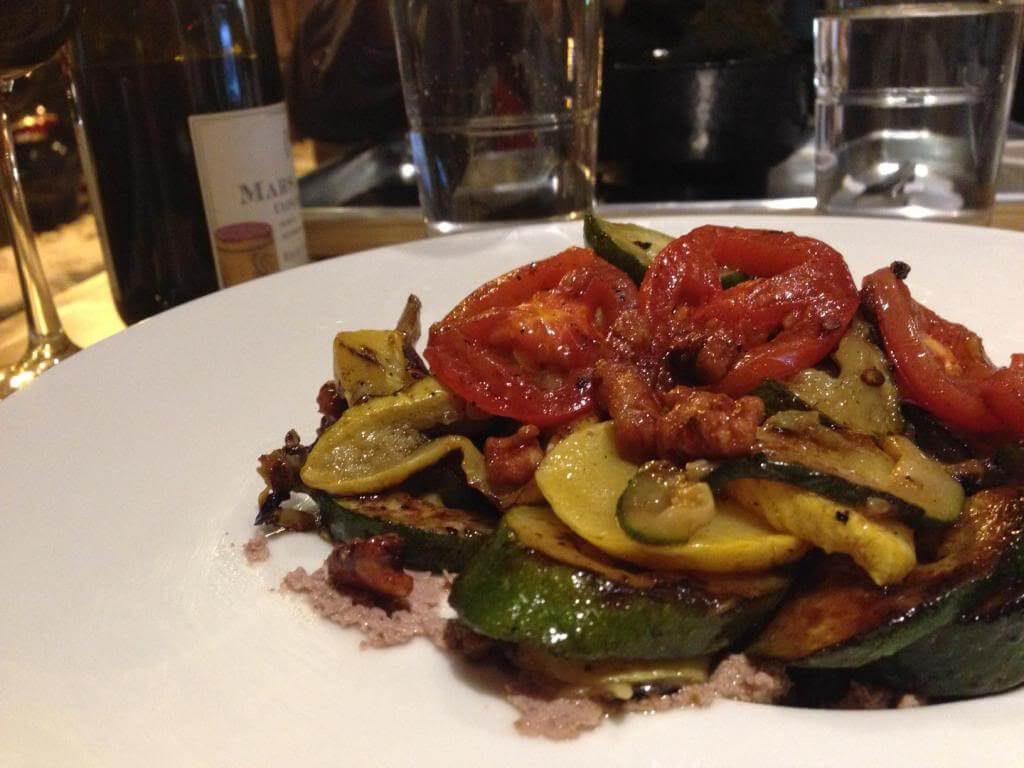 though the veggies in the ratatouille were tasty, the flavor combination was so much better when i snagged a bite with some of the walnut pesto. i kept telling our waiter i NEED to make the walnut pesto at home! i could seriously put that stuff on just about anything!
mr p's ramen hit the spot too. i think the noodles are the best i've had in the fancy, non-instant kind of ramen. some people go for the perfect broth, some people go for the perfect noodles and goodies. i go for good noodles and goodies, and this one certainly topped my tastebuds for the noodles and soft-boiled egg part. why is that such a good thing for union republic?
you can buy the noodles!!
they come in a package, sort of like instant ramen, with sauce packets to make the broth, but the noodles are fresh! and for just $5 it would be worth it to at least try it one day!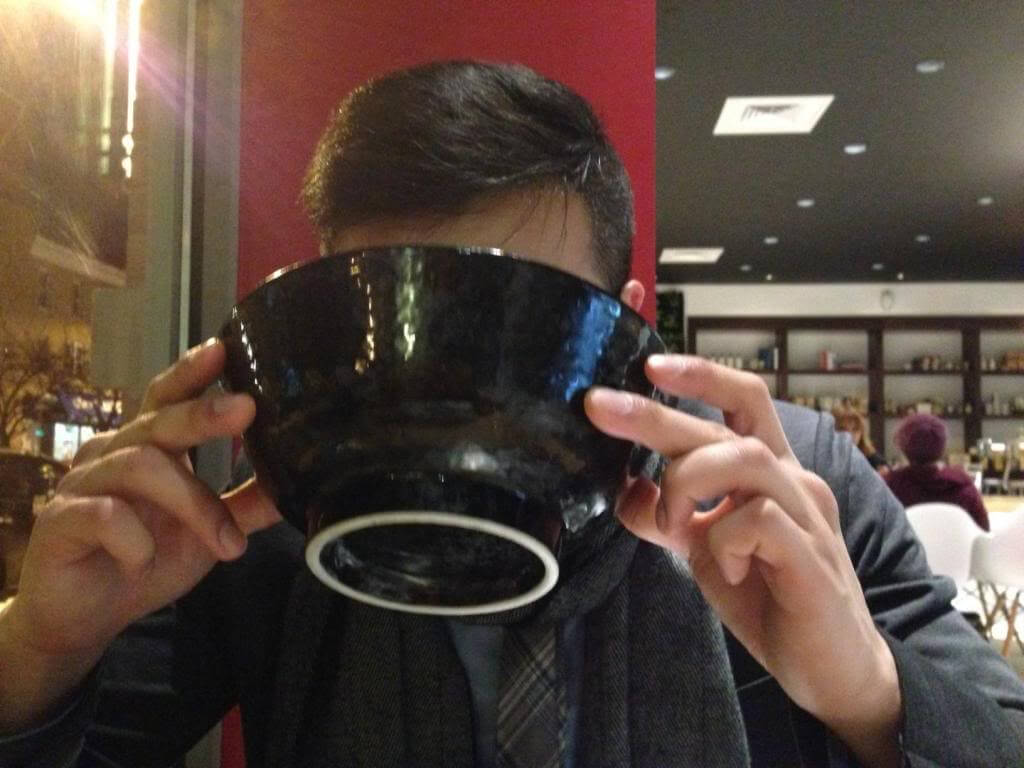 union republic wasn't just an eatery, though. with a grocery section, a "bar" area where you can grab a seat and watch the cooks do their magic, a lounge area, and a byob policy, this place can truly be the ultimate hang-out spot.
...and hang out, we did! we still had half of our bottle of wine to go, and a set of interview questions to answer
(remember yesterday's post ??),
so our waiter talked us into getting the banana bread chocolate bread pudding. yes, that's right, chocolate bread pudding made out of pieces of banana bread
(don't worry, our minds were blown too).
it's no secret i have an obsession with the lemon bars at
thirty acres
(see this post and this post for proof)
, and this dessert is giving those lemon bars a run for their money for my favorite sweet treat. i'm usually not one for desserts, but this bread pudding might have to be a must-have every time we go. i might even just order an appetizer and the bread pudding so i make sure to save room! as of last thursday, the desserts weren't on the menu. so in case your waiter forgets to mention the bread pudding, you better ask!!!!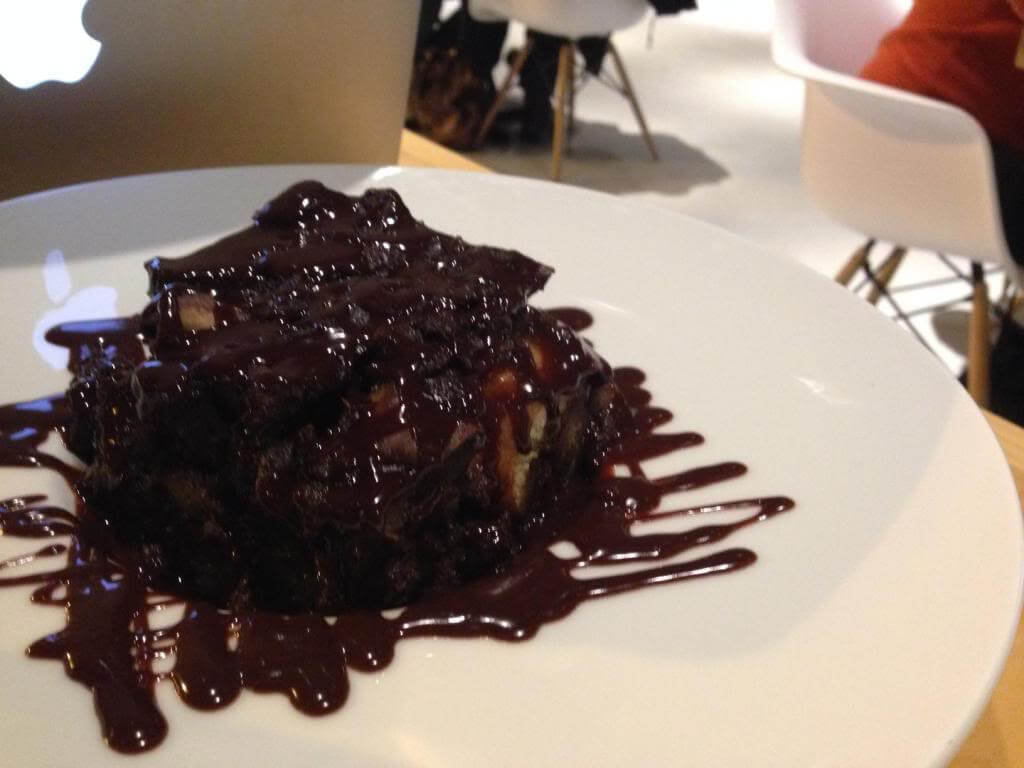 (ahhh chocolate overload! a chocolate overload that i'll eat again, and again, and again, and....)
now it's your time to venture
a few blocks further from grove street down newark ave
and experience
union republic
for yourself. your tastebuds
(and your wallet!)
will thank you.
cheers.
jenn
p.s. high five to jersey city for snagging yet another great restaurant!! keep 'em coming!