june is an action-packed month for us, with no more weekend time to ourselves.  a few months ago i planned a
DAY date exploring williamsburg
and we loved it.  although I wanted to plan another adventure date, this month just wasn't going to give us the chance.  last tuesday i saw
sam a.m. cafe's
supper club menu posted for thursday
(see it on their instagram , twitter , or facebook )
, and the lightbulb turned on in my head... supper club it is!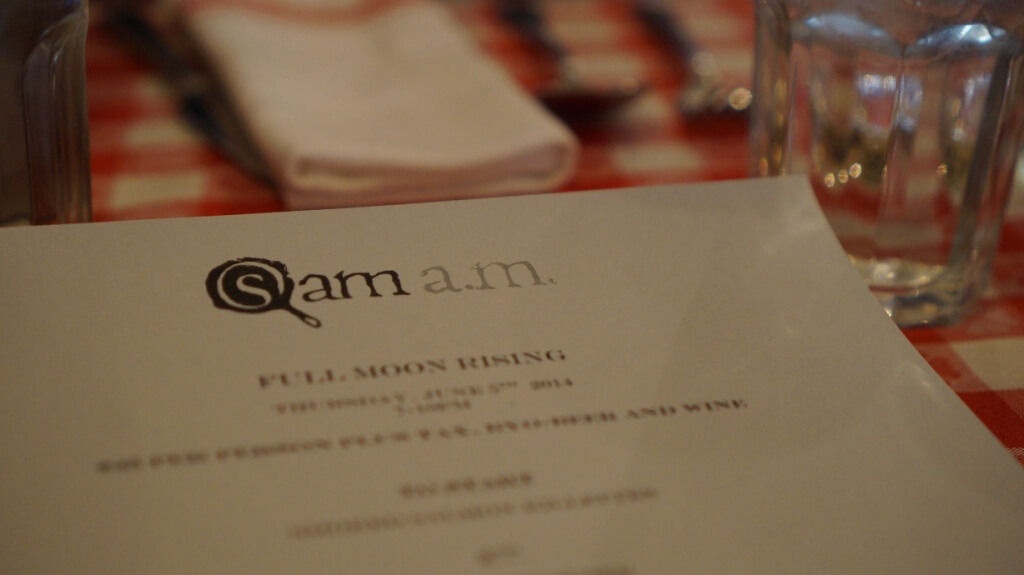 last week's menu included lamb ragu. two of hung's favorite foods in 1 dish: slow-roasted lamb and pasta, so i knew it would be a win.  what i didn't know was how good the REST of the meal was going to be! lamb ragu was just the fourth course of FIVE.  i thought that because there would be 5 courses, the portions would be itsy bitsy.  hung ate a sammich before we left the house, and i had a few bites too.  i could have been rolled out of the place that night i ate so much.  normally i feel zero guilt asking for a box to take food home, but for some reason
(i.e. the food was so good)
 i couldn't leave anything left on the plate.  i even consulted hung to take up the last bites when he knew i looked miserable but still eating.  first world problems? absolutely.