sometimes when it's 1:00am, it's hard to find quality food to eat before going home and crashing.
(sometimes it's not, sometimes that food truck you vowed never to eat at while sober spits out "five-star food" at 1:00am after a few drinks)
just because new york city is "the city that never sleeps", it doesn't mean that it's because the bars stay open til 4:00am and everyone that stays awake til sunrise is wasted.
it really... doesn't... sleep...
and friday night was one of those nights i truly remembered why it gets its nickname.
meet
ushiwakamaru
. if you're
yelping
to find good ramen, you won't find this place. that's because their yelp doesn't list this place under ramen,
their website
doesn't list ramen, you might only know that they have ramen because you read the reviews or maybe caught it in some
timeout new york
article. it's sort of a secret, and its' only served from midnight-4:00am. that's right, quality food that's
ONLY
served in the late night hours. high five, friends!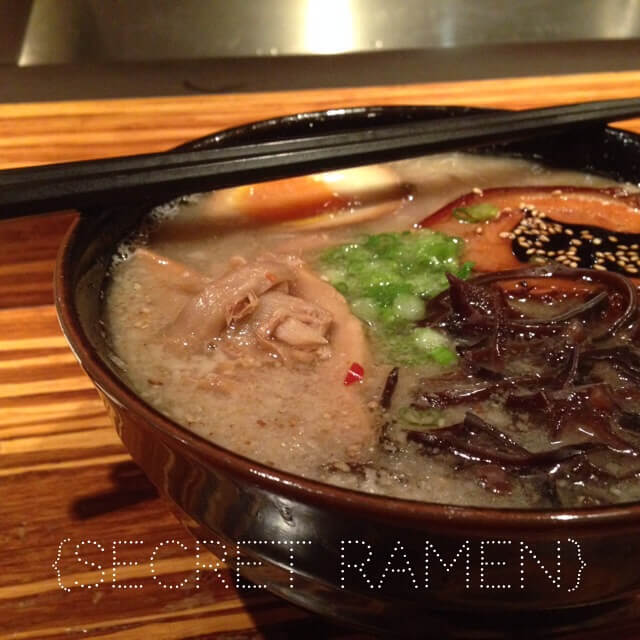 i got the tonkotsu ramen, and thought "omg, best ramen ever". it was rich, almost buttery, and not overly salty
(AND it was cheaper than ippudo).
THEN
i tried mr p's shoyu ramen. that lucky duck
ALWAYS
orders the better dish.
always
. next time, because there WILL be a next time, i'm getting shoyu....
considering a late night gyro from a random cart on the street can be $8, $12 for a fantastic bowl of ramen is pretty awesome.
this went down after a
naked and famous
concert at
terminal 5
, which was opened by
the colourist
(this is their single from their newly released EP).
if you haven't heard of the colourist, check them out now!
have a great Monday, my friends!
cheers.
jenn