it seems that lately mr p and I rarely get truly alone time, except for those few minutes of the day we're snuggling before bed, oogling over things we see on
houzz.com.
we know how to make great, cheap food at home, so often times it seems hard to justify spending even just $50 for a dinner date when we could make the exact same thing at home for $10.
but every time we DO go on a date, we wonder why we don't do it more often. there's something different about going "out". you get all dressed up and get that "look good, feel good" feeling, and there's instant romance.
a few weeks ago i told mr p that we need to go on more dates, and we should try to be more conscious about it. if we don't plan ahead, next thing we know we will have spend 3 or 4 months of spending every weekend night with family or friends and not 1 with just each other. now we're going to start off with dedicating 1 day or night a month going on a date. it can be going to a restaurant, it can be going for a picnic, it can be taking the
circle line
or a tour bus, going to a museum, taking a cooking class, going to a concert, it doesn't matter... as long as it's something we do
just the two of us.
i started off the "initiative" with a brunch date at
talde
in park slope brooklyn on sunday. i heard about this place recently because
this article on the jersey journal
mentioned that anthony carrino and john colanari of
the kitchen cousins
and
cousins unvercover
on hgtv will be collaborating with the head chef at
talde
Brooklyn to open another talde location very close to our house. the
menu
in Brooklyn is American/Asian fusion, and the one in jersey city will be Asian/ITALIAN fusion! i'm pretty excited to see how they mix "noodles" and "pasta" on the new menu, haha.
when we got off the train in park slope, i was instantly in love. the homes look JUST like the homes in our neighborhood, but the neighborhood is much more developed with more stores, more people... i can just imagine that our neighborhood will look like this in 5 or 10 years :)
when we got to talde, we got seated right away
(a big plus for brunch in Brooklyn at 12:30pm on a sunday!!)
we ordered tater tots with siracha ketchup, lobster bao, and Korean fried chicken wings with waffles and coconut browned butter sauce. lobster bao was meh, the tater tots were the crunchiest I've EVER had (score!), and if it wasn't for me wearing red lipstick and mr p sweating buckets with any bit of spice we could have eaten 4 orders of the wings and waffles! lets just say i feel sorry for the person who has to wash the white linen napkins all full of red lipstick and sweat :P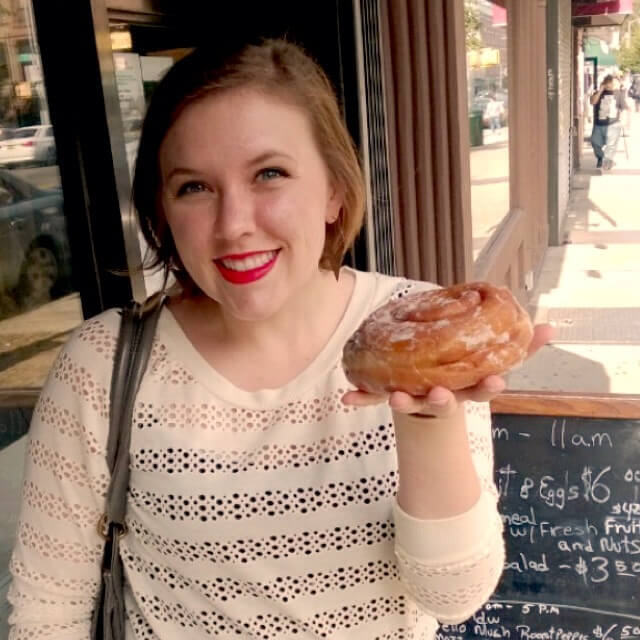 we walked around the sunny neighborhood a bit, we were on a mission to find a mini rolling pin for rolling out dumpling dough
(as soon as i think we have EVERYTHING for the kitchen, there's always something else :P)
when we didn't find it at the kitchen store nearby, we trekked to Chinatown where there are kitchen stores galore. with intentions of googling one when we popped out of the train, we saw one right in front of us, as if it had rays of light beaming from it with sounds of "ahhhhhhhhhhh" like in the movies. mr p and i both got a good chuckle out of it. we walked into the store, which looked like it was someone's messy garage. we asked for a tiny rolling pin for dumplings, the girl behind the counter took us down a very narrow isle, fumbled through a basket of stuff on the floor, and finally pulled out a half-opened mini rolling pin, exactly what we wanted!! when we asked for 2 of them, she sighed, went searching again, and thankfully found another. "four dolla each". SCORE!!!
after achieving all we wanted for the day, we decided to take advantage of the nice weather and walk to the world trade center train. again, our internal NYC senses won over google, and we made our way back by just following the big tower! it's amazing how tall the freedom tower is, and how well you can get a sense of direction by landmarks. its sort of like when you're in midtown, where you can tell where you're at by looking for the empire state building (except this one is MUCH taller!)
finishing off the day by making over 100 dumplings rounded out a perfect sunday :)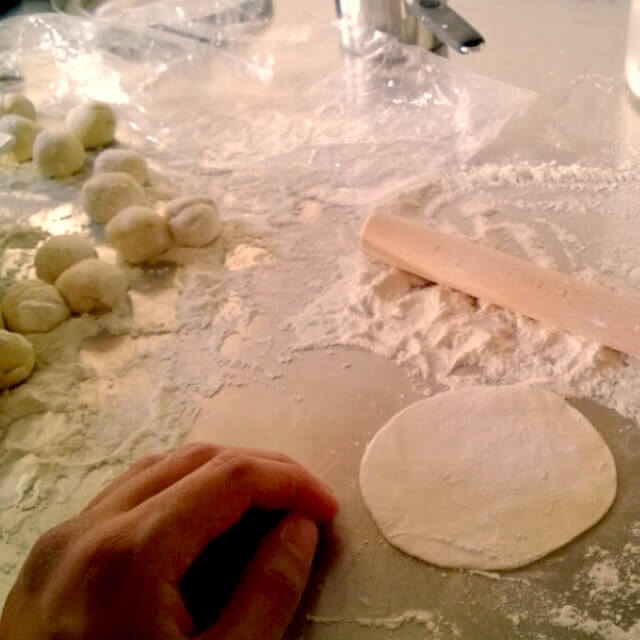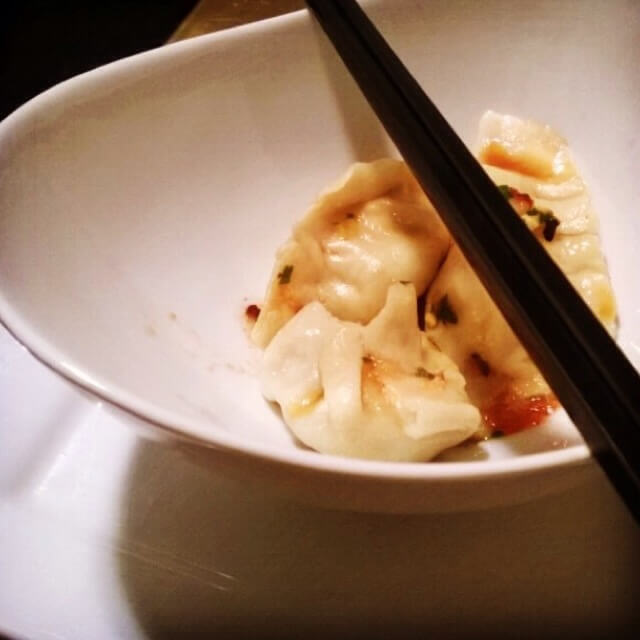 date day deemed a success. now it's mr p's turn for our November date, he's got a month to find a place and pick a day!
cheers!
jenn