my first attempt at topping all other
monthly dates
failed. kung fu is an off-Broadway show in manhattan about the life of bruce lee. perfect, right? i like shows, hung likes bruce lee. it was going to be perfect, and tickets were going to be just $70 TOTAL for the two of us. i ordered them, it was going to be the best surprise ever. but only 20 minutes after i ordered tickets online, i received an email saying my order has been canceled. there was a glitch in the system and i would be refunded all of my money. i tried a second time, and the only tickets available were in march, and they were $75 EACH. more than double the original price! although if it was a special occasion i may have just bit the bullet, but i was just so angry at the fact that my order was canceled for ticket prices to just go up that i decided it just wasn't meant to be.
luckily though, hung claims that my plan B turned out to be the best date yet
(jenn does the happy dance!)
we have had such great experiences at olive oil and vinegar tasting rooms, so i set my sights on finding one in the city. luckily for us, there's one right in williamsburg! it's called
o live
, and it's pretty close to a lot of other fun places, so i decided to turn our date into an adventure!
before trekking to brooklyn, though, we stopped at a vintage furniture store in manhattan called
furnish green
. i have had my eyes set on a credenza there, and i NEEDED to at least look at it in person. let me tell you guys, this store has SO many cool things! and in such great condition! sure, your average vintage store might have a handful of mid-century modern furniture in beat up condition for a price you might find on craigslist, but this place is carefully curated, and only keeps items in good condition. the pieces might be a little bit more expensive, but i'm no expert at refinishing furniture
(let alone stuff that may or may not have a veneer on it),
and i'm not about to PAINT mid-century modern stuff either. hung ultimately made the "adult" decision, and said we needed to pass on the credenza, we don't "need" it now anyways... maybe one day though ;)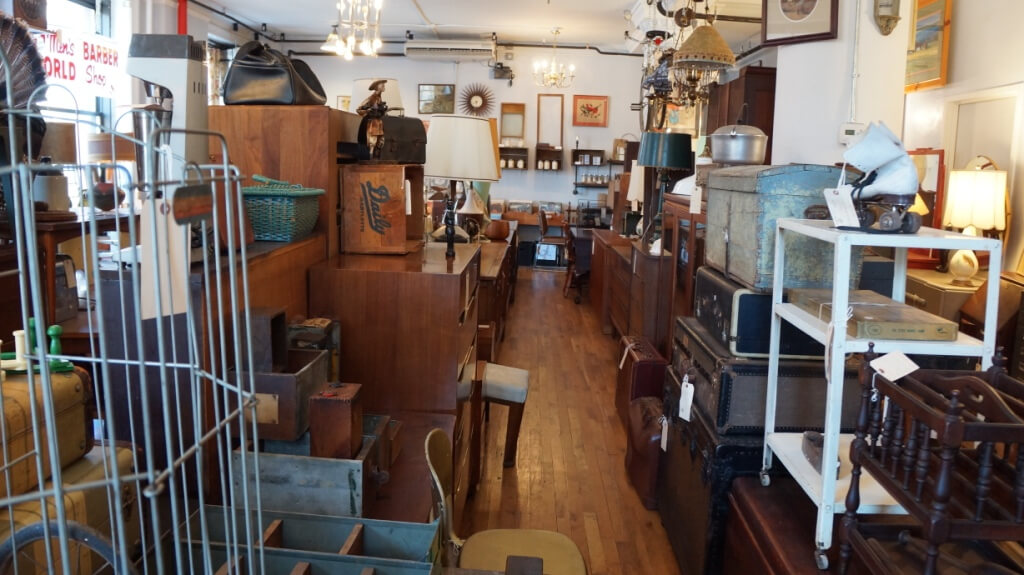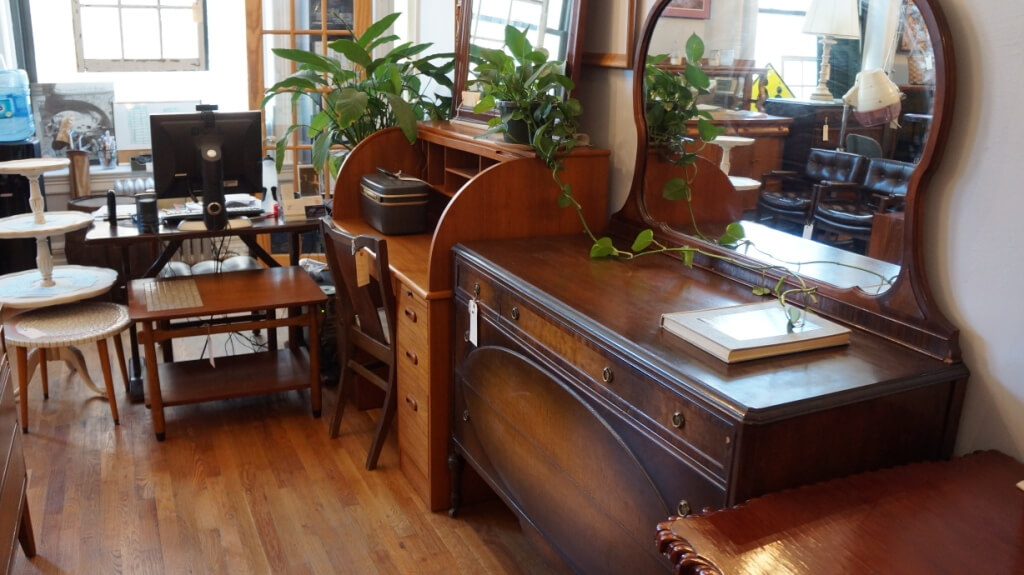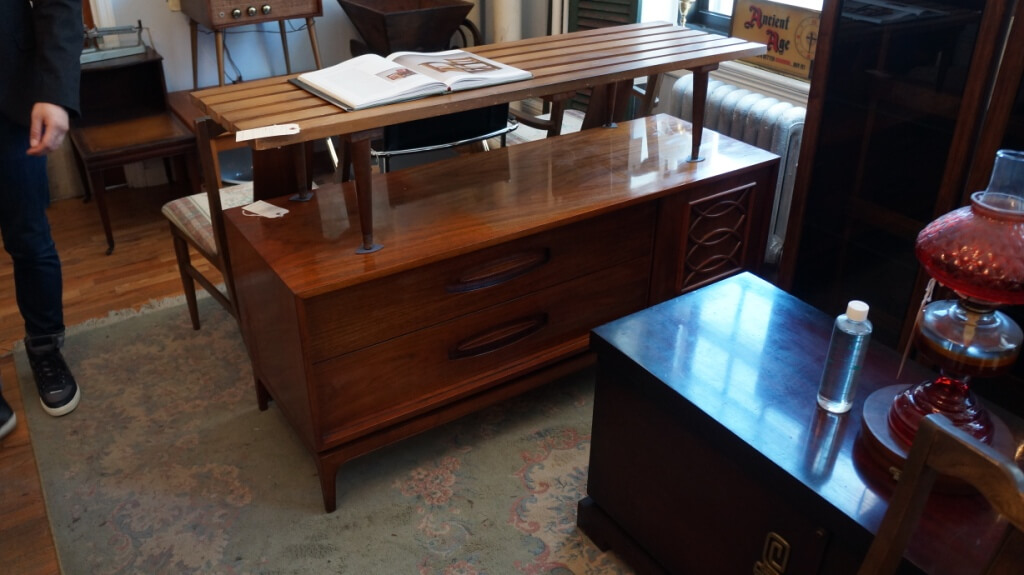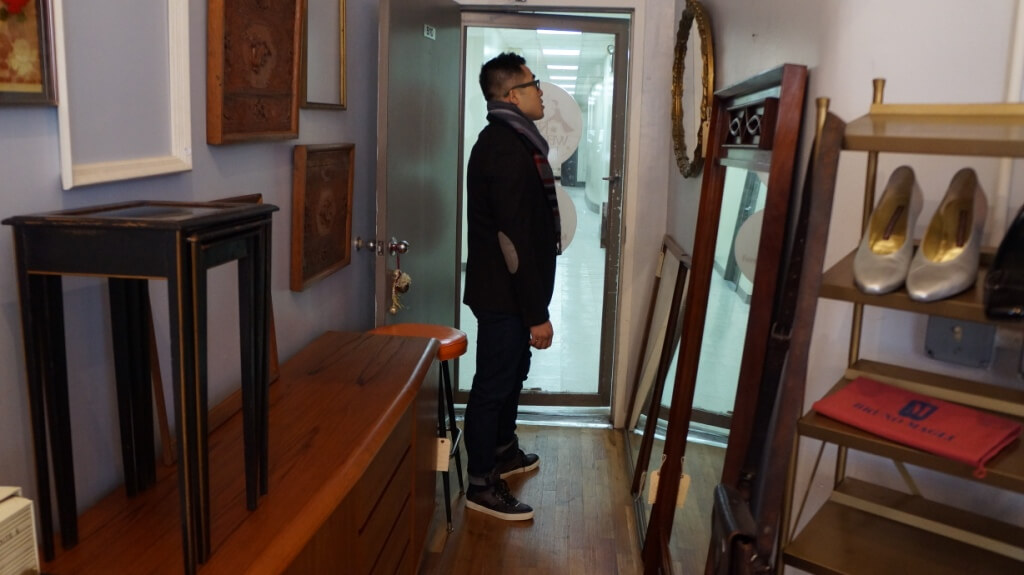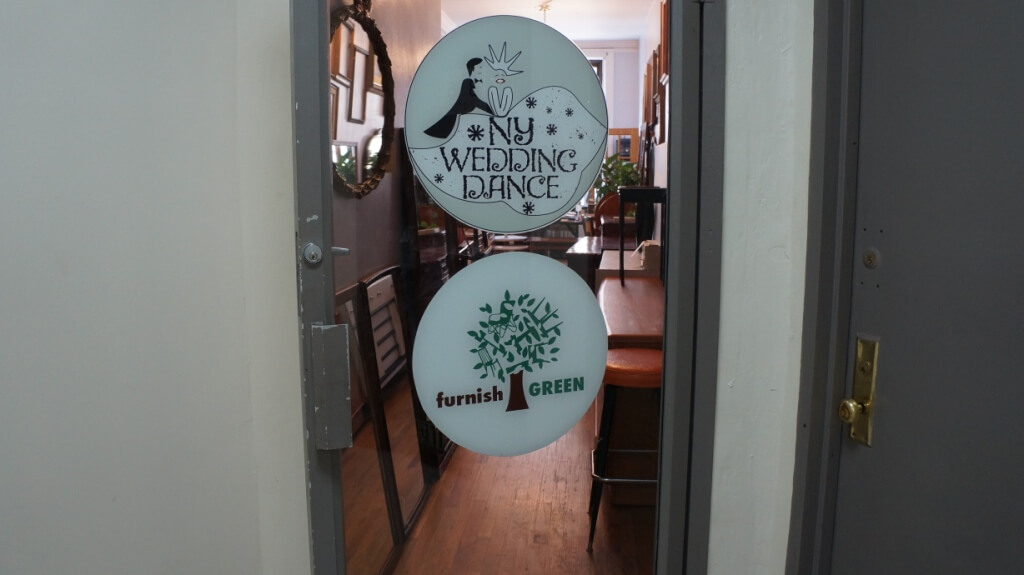 next stop,
o live!
i planned out our day such that we had to walk to the farthest place first, then work our way back to the train. although we didn't purchase anything at
furnish green
, we were on a small "high" of furniture shopping
(guys, it's SO fun!).
so when we passed all those hipster vintage shops in williamsburg on our way to o live, we couldn't help by pop into some of them. needless to say, we WILL be going back soon! we tasted practically every balsamic vinegar at o live before settling on the cranberry pear white balsamic and the vermont maple dark balsamic. we ran out of 2 balsamic vinegars at home recently, and before this purchase we only had, say, 3 or 4 kinds of balsamic vinegar at the house. clearly we "needed" more options!
just a few blocks away was a vietnamese bar and restaurant called
bia
. i was drawn to this place because my during FIRST time in new york city
(looking for apartments, ironically),
my friends took me to a place in manhattan
(that's now closed)
called bia garden. just like it sounds, it was a TINY beer garden tucked away in the tiny "open space" behind a building somewhere in manhattan
(I had no idea where I was at the time, NYC was so overwhelming!)
bia
had a great vibe, although when we first walked in, we were the only ones there, so i was a little concerned my day date plan was going to be disasterous. we sat at the bar, we each ordered a guinness, and soon people started strolling in. i decided on my favorite vermicelli noodles with grilled pork and spring rolls, while hung ordered a grilled pork banh mi sammich, both better than expected! my noodle dish had about half lettuce, half noodles, so it was more like a salad than most places
(which serve a huge bowl of noodles with a sprinkle of veggies).
we ventured to the rooftop, which was closed for the winter, but looked like it would be so fun in the summertime! i'll have to remember this place come april or may :)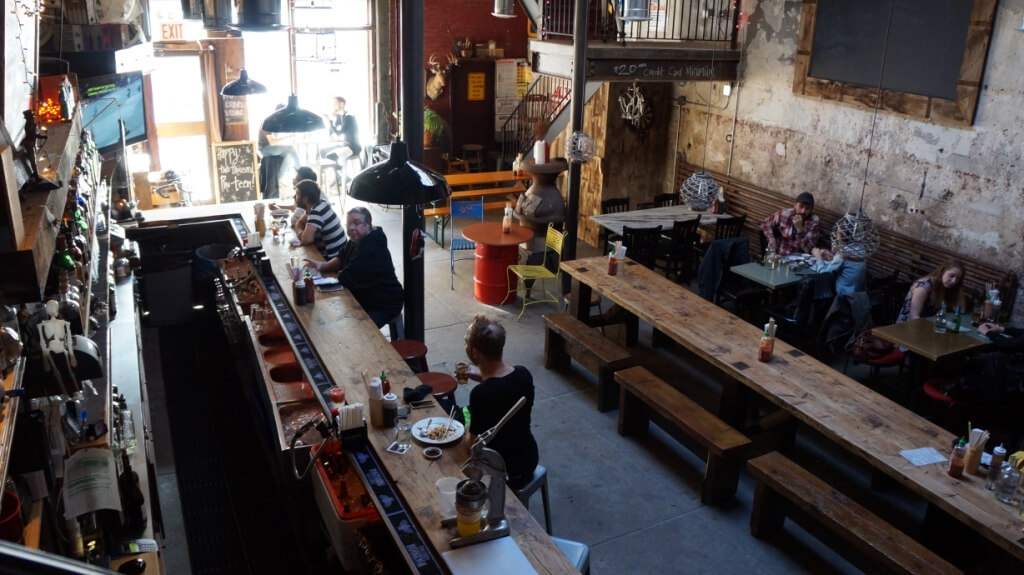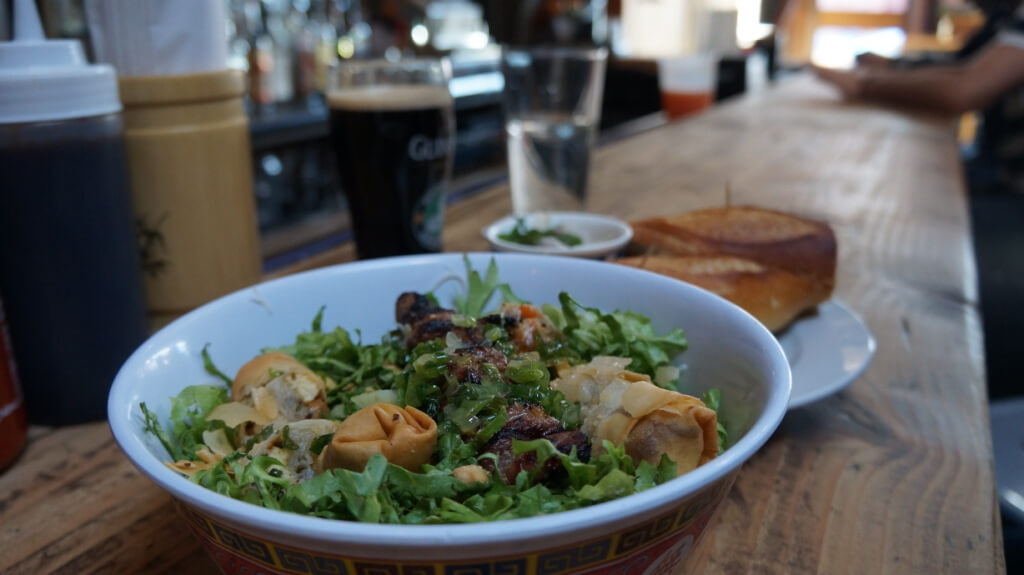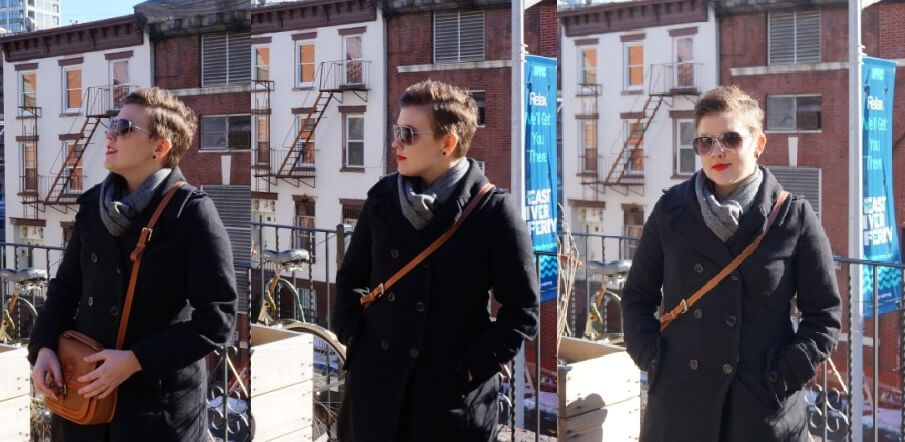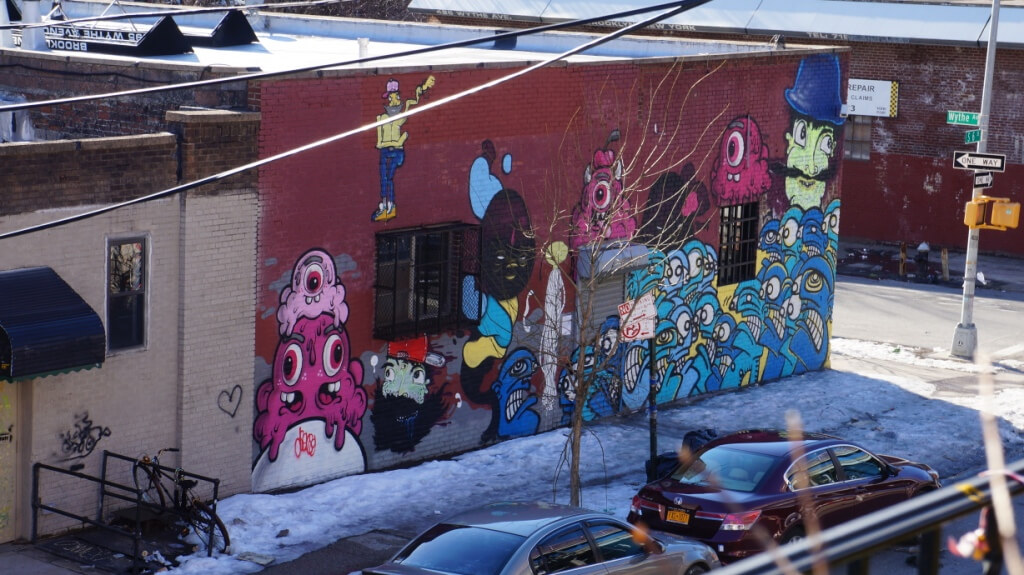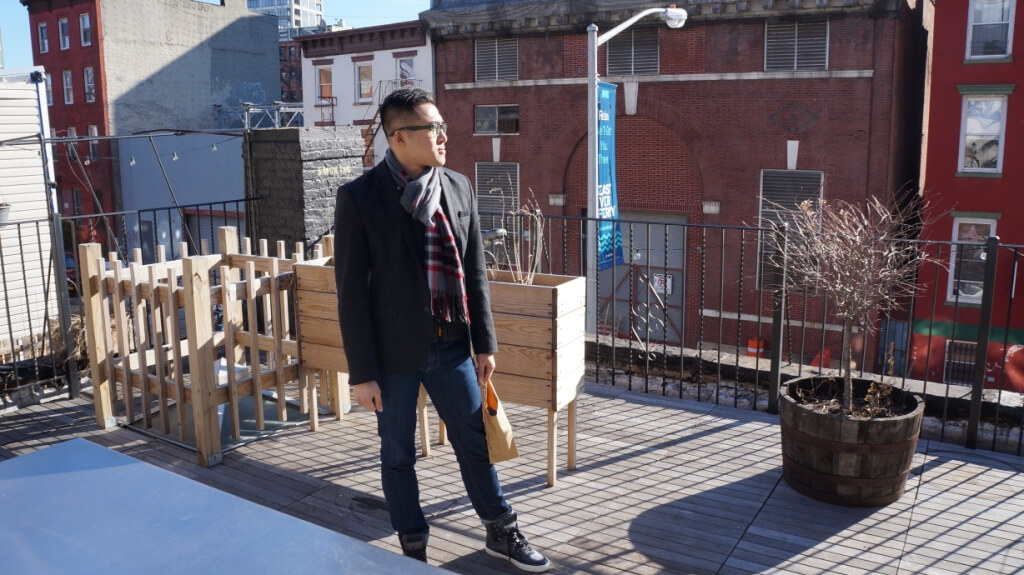 (don't make too much fun of our mini photoshoot. guys, it was 55 degrees and sunny in FEBRUARY!! it put us in a good mood :P)
next on the list was
momofuku milkbar
! the only time i had tried to go to a
milkbar
location was after dinner in manhattan, when
milkbar
is just PACKED. although the intention was to get dessert, hung may have ordered the best thing on the
menu
: the volcano. i'm not sure if it's on the
menu
all the time
(it's not posted online),
but this thing was a very chewy bun stuffed with pork, potatoes, carmelized onions, and fontina cheese. not exactly "dessert", but hey, that's how he rolls ;) we also ordered the corn cookie and the 5 boro cookie, both worthy of ordering again
(and again and again).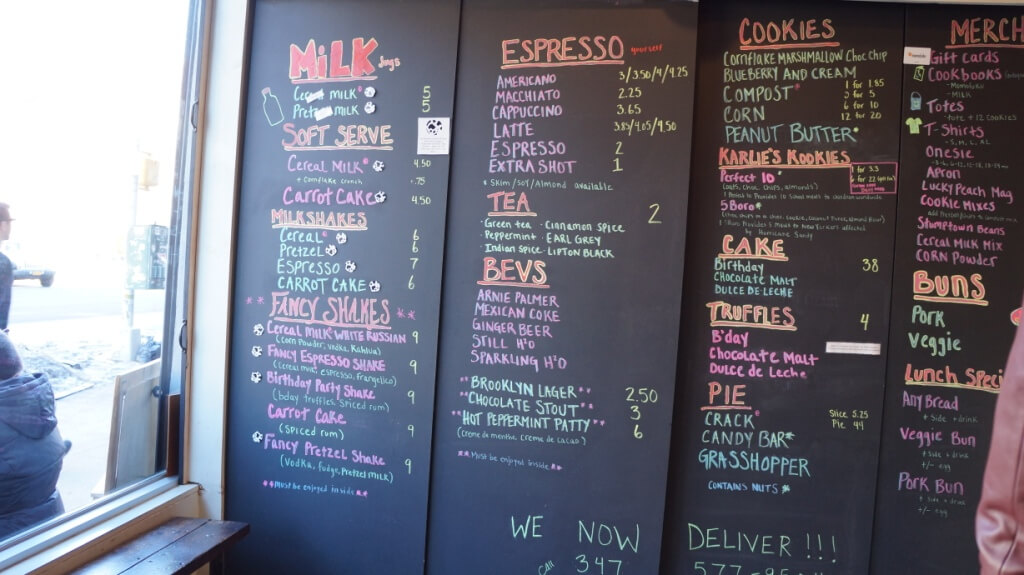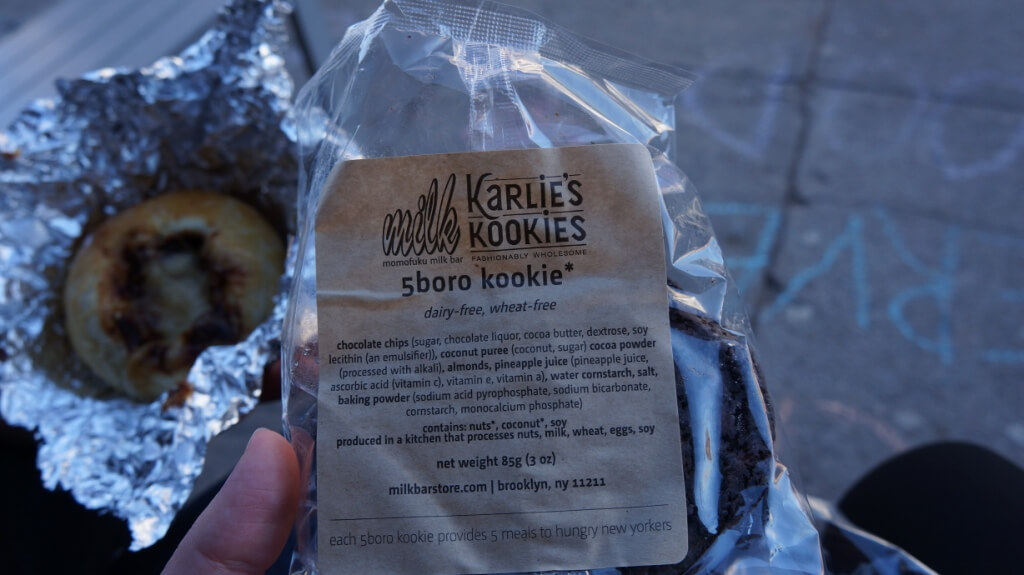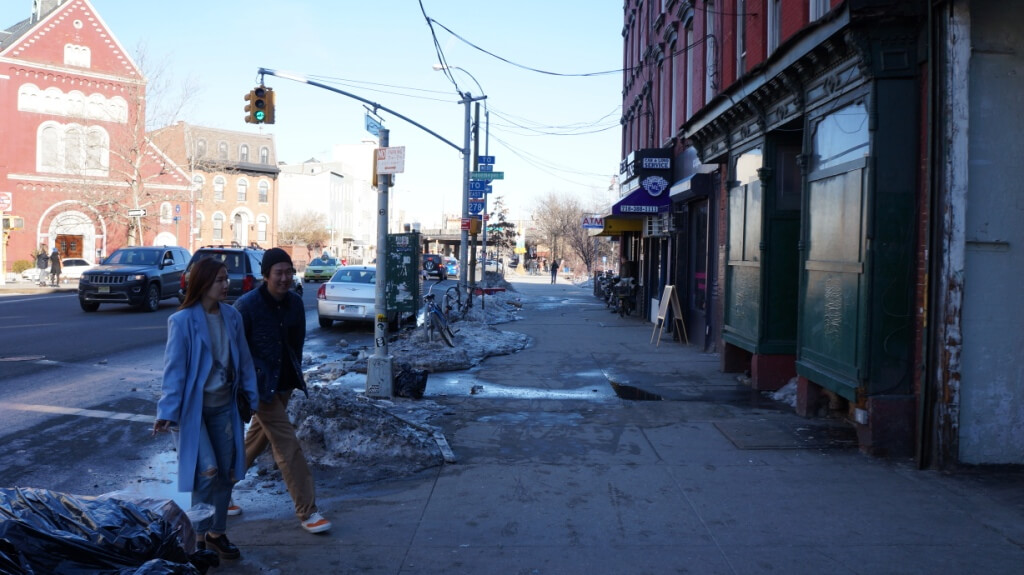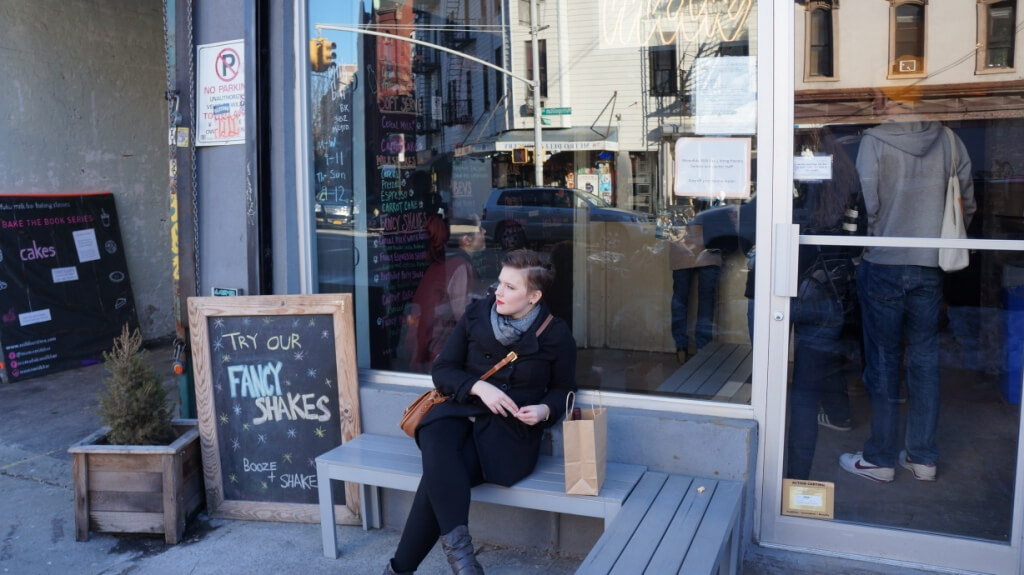 last stop on the date was barcade! yes, we have barcade in jersey city too, but because we were so close and the brooklyn one is the original one, i felt the need to at least stop in for a beer. it is practically the same thing as the one in jersey city
(except ours is bigger with more arcade games!)
they have similar craft beers on tap, behind the bar is a big chalkboard wall with the menu and lots of neon beer signs, and no barstools match. seriously barcade is the best bar to go to with a dive-bar feel with better-than-dive-bar beer
(and, of course, all of your favorite childhood arcade games).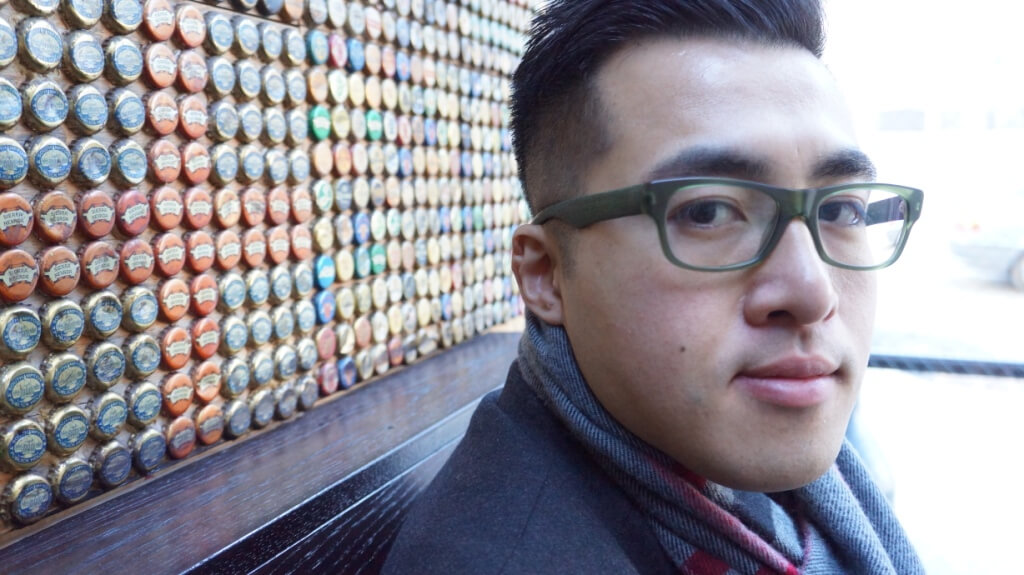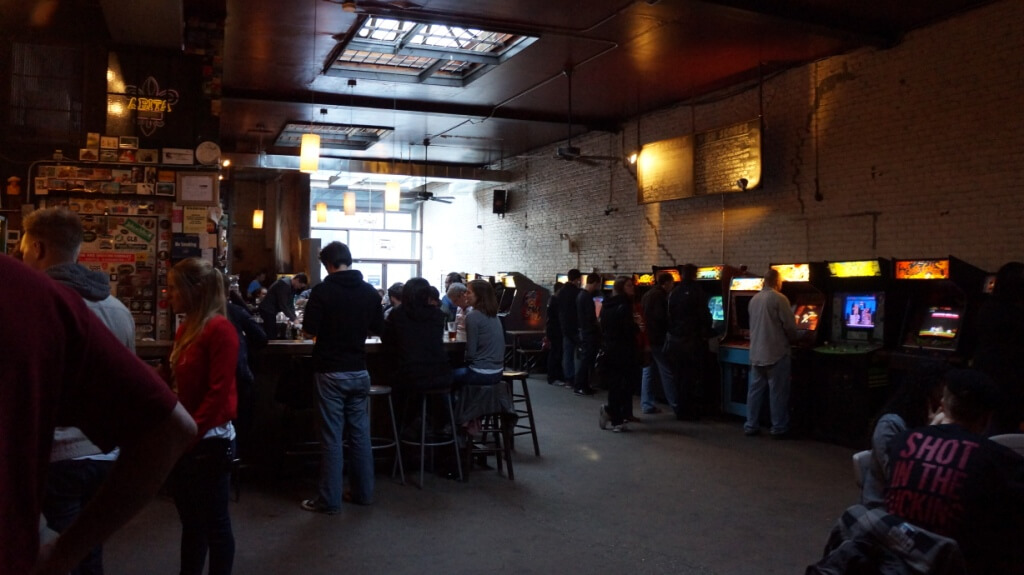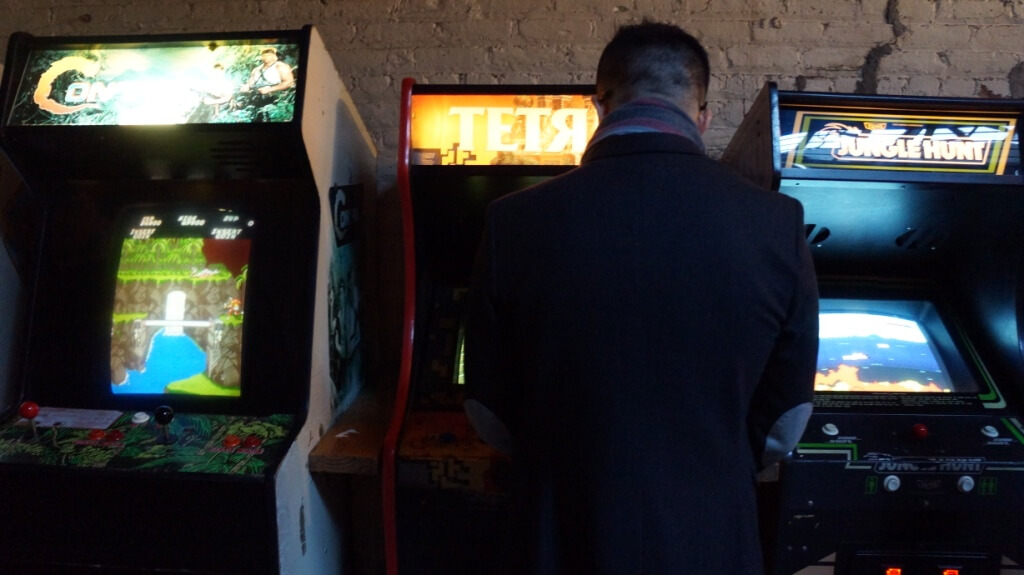 around 3pm we looked up the location of the restaurant for dinner with friends, and found out that it was in williamsburg too! with a few hours to waste before dinner, we explored a grocery store
(one of our favorite things to do! don't judge!),
picked up grocery store sushi
(i'm such a sucker for it),
and made our way over to the restaurant. with still an hour or so before dinner, we popped into
surf bar
. this place smelled of nothing but fried calamari, it was crowded, and there was a beach on the floor. yes, you read that right, sand on the floor, throughout the entire place! when i was lured in with the "hot spiked apple cider" sign out front, i was not expecting sand on the floor. and, if we weren't heading to a pre-fixe, 3-course dinner soon after, my hands would have been ALL OVER that calamari.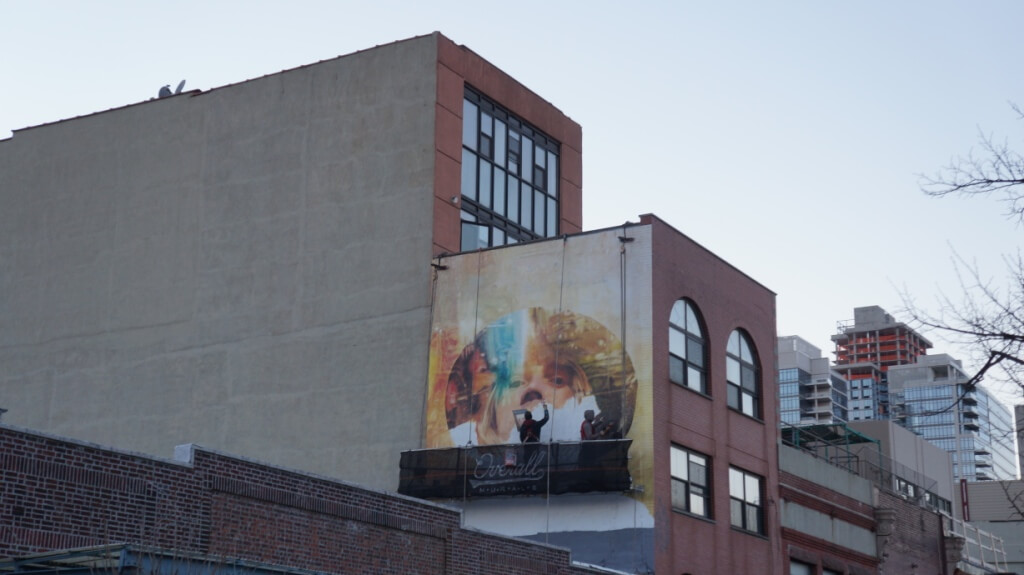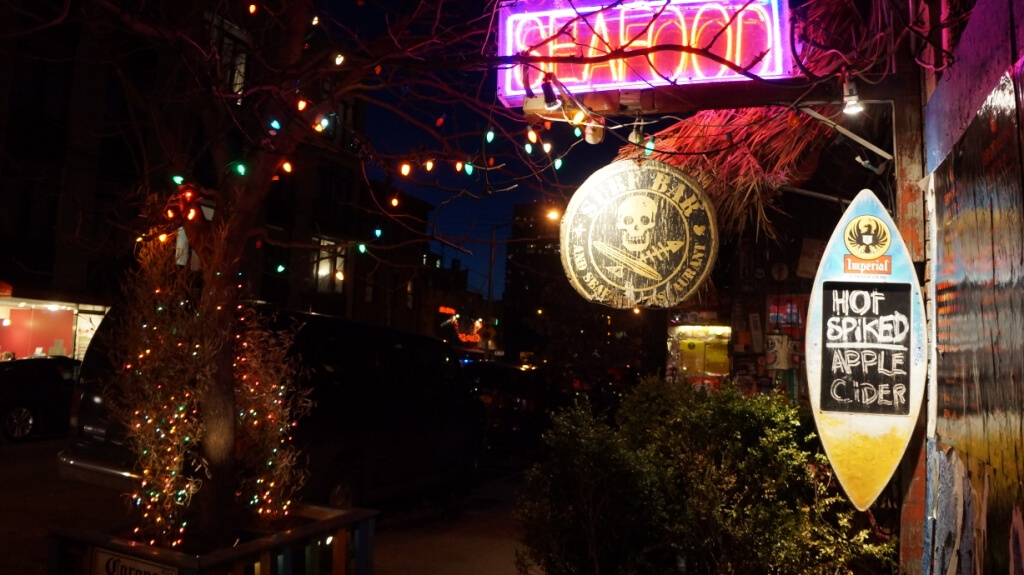 the rest of the evening was spent celebrating a birthday with out-of-towners, so
date day
ended at surf bar. days like this are why i love new york city!!!! i wouldn't have changed a thing!
(except maybe grab more cookies from milkbar... damn they were good)
cheers!
jenn