our wedding brunch was different than your typical
wedding
brunch. normally it's full of tired, stayed-at-the-reception-too-late, drank-too-much crowd eating their last meal before parting their separate ways.
ours? it was practically the opposite! our ceremony was at city hall
(during normal city hall hours, of course),
which meant we were out the doors by 10:30am... and brunch was immediately after! well, after
cheyenne
took some family photos of course ;) brunch was held at our favorite weekend breakfast place in
jersey city
,
sam a.m.
we were greeted with the smell of bacon and coffee and the sound of james brown. our table was ready, with freshly-squeezed orange juice and chilled champagne we took over the night before. the bar was lined with fresh summer salad, pastries, and a giant plate of smoked salmon.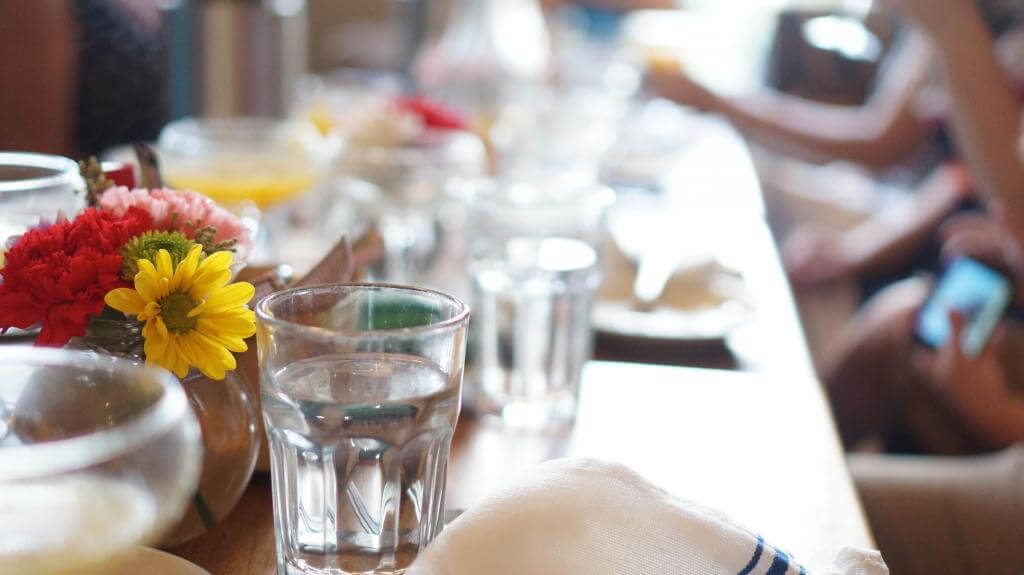 see more after the jump...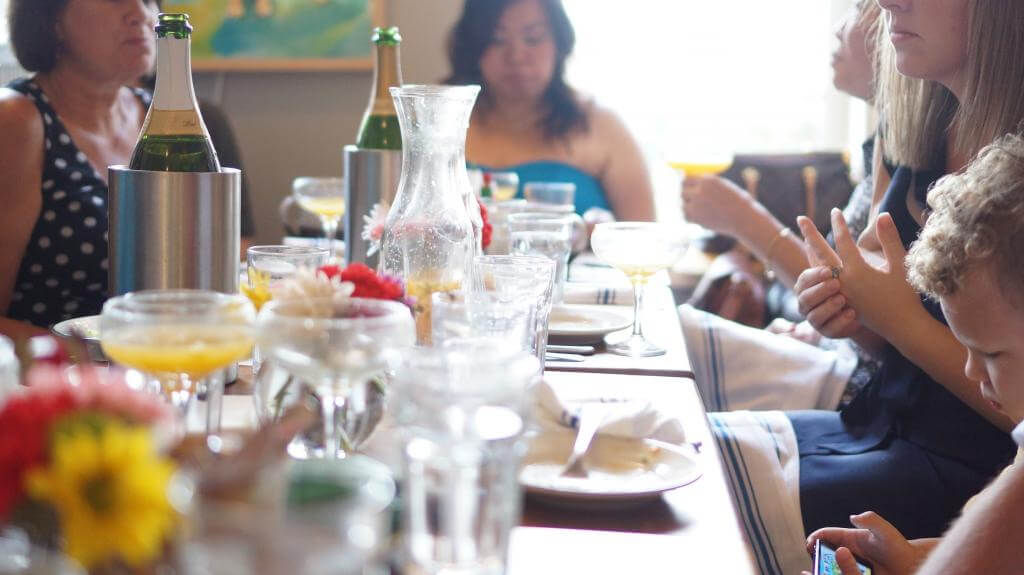 the entrée menu was full of seasonal items, mostly pulled straight from the regular menu, including just 3 entrees, which actually made it easy for everyone to choose something
(funny how that works out, right? diners totally overwhelm me with the menu BOOKS)
the entire menu was catered to our needs, including a gluten-free option and a vegetarian option.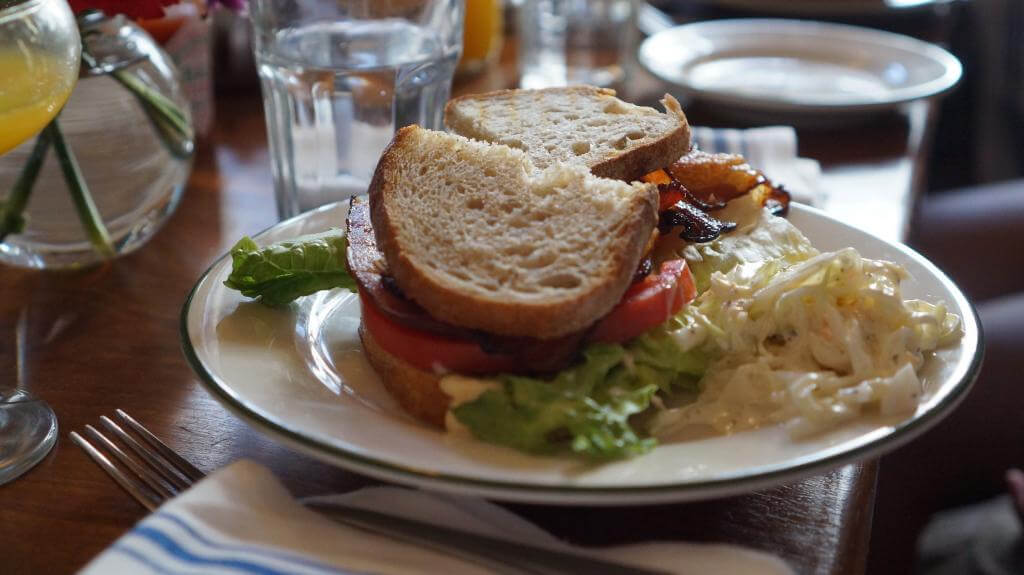 BLT with jersey tomatoes.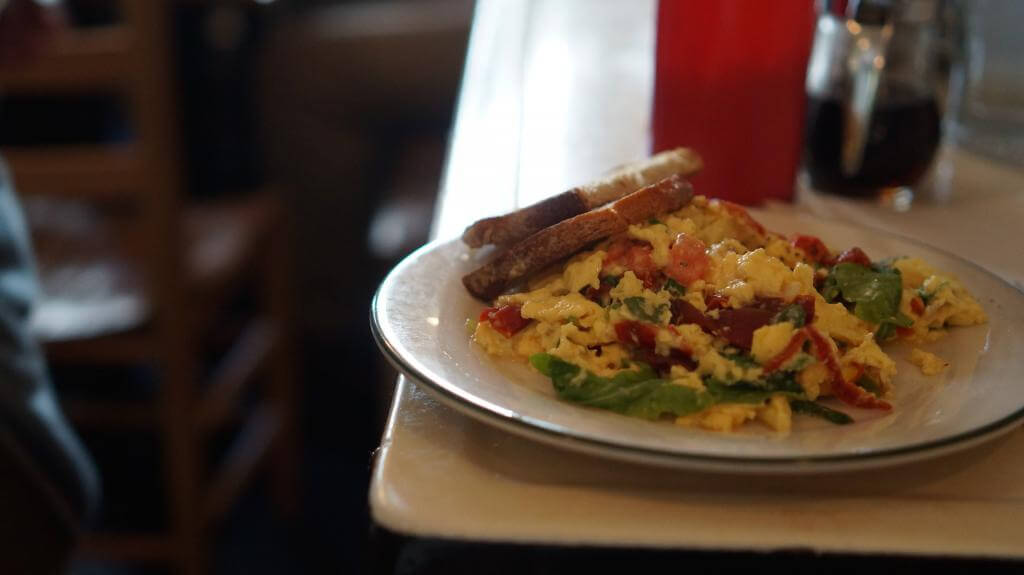 summer scramble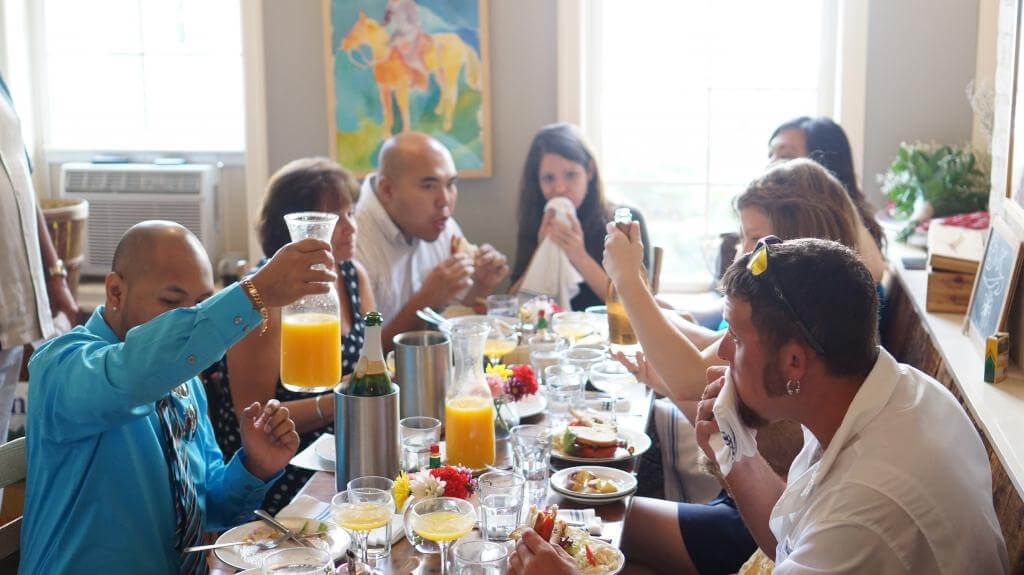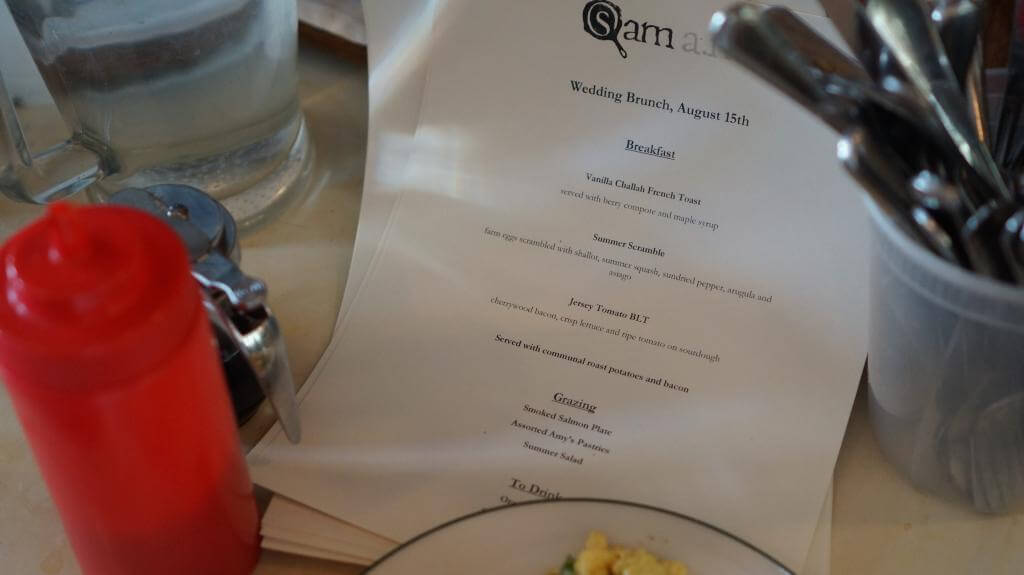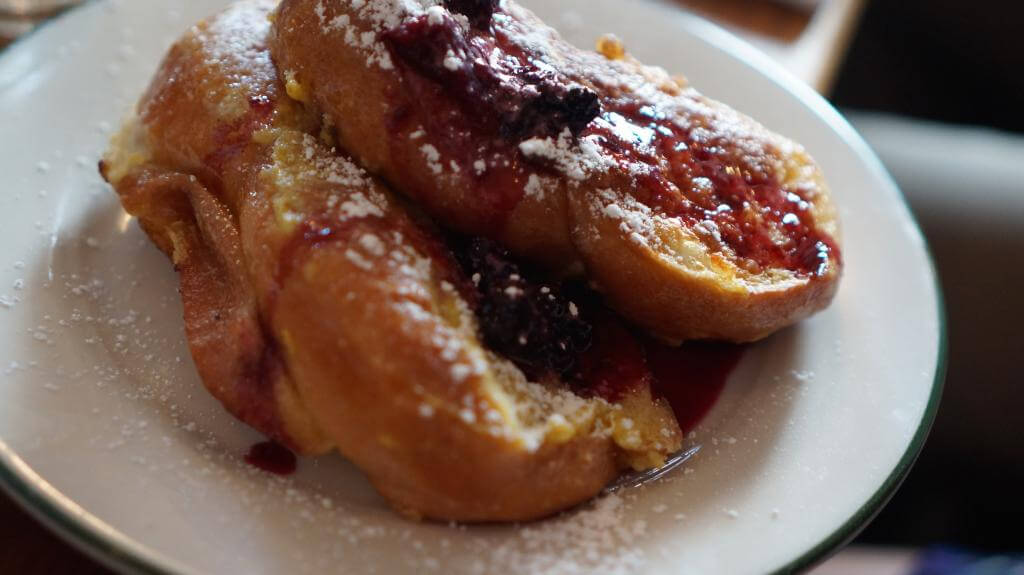 vanilla challah french toast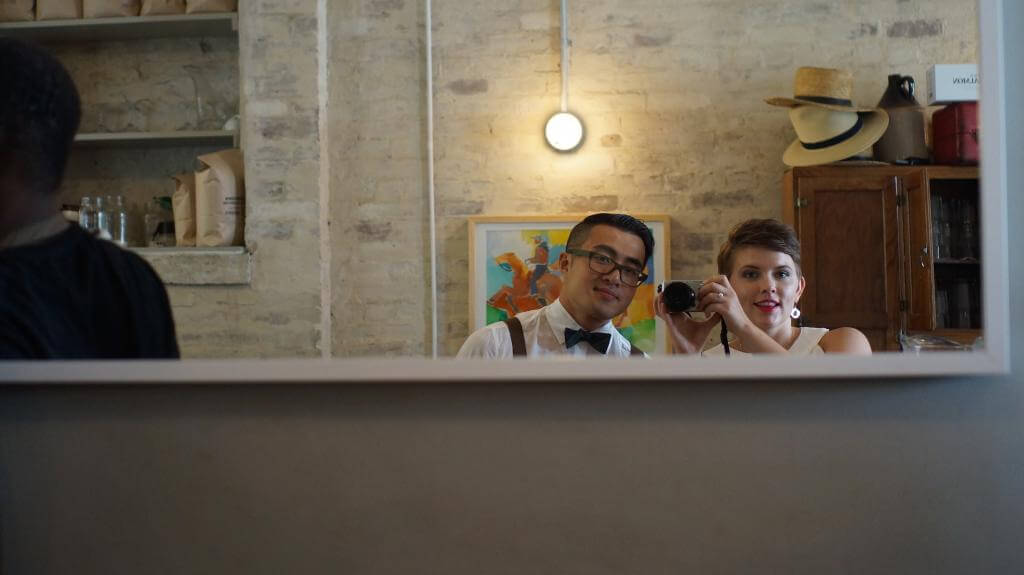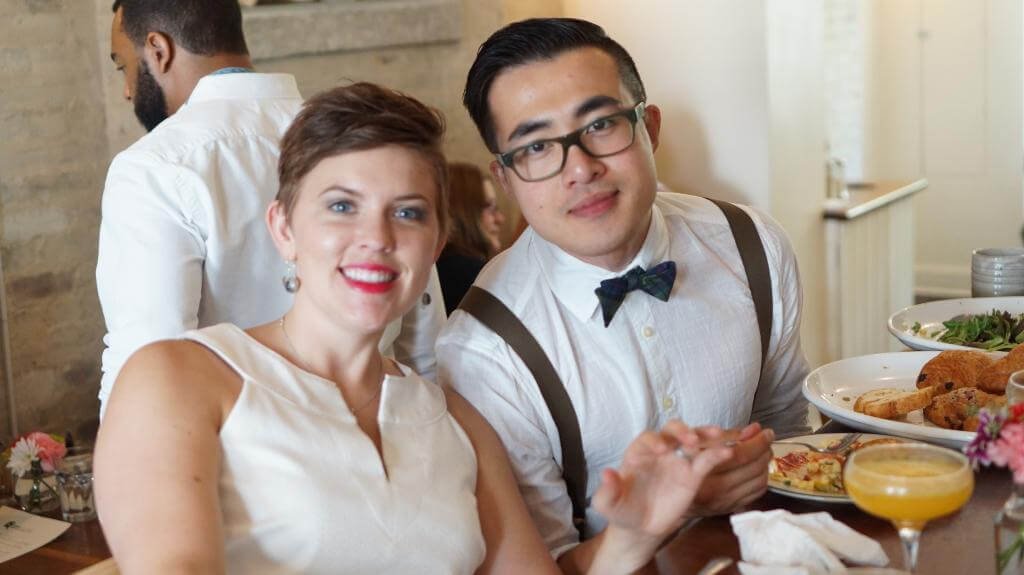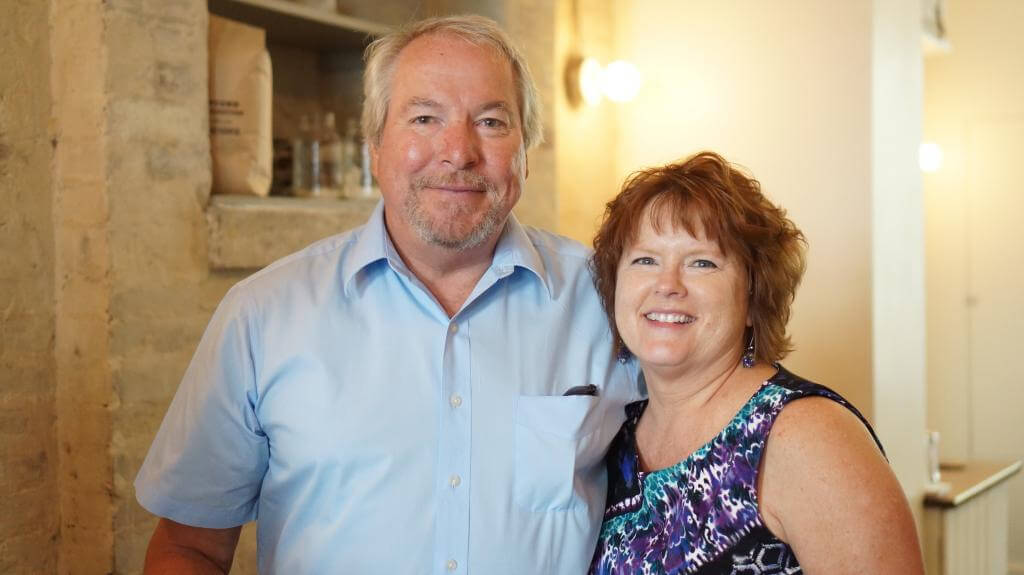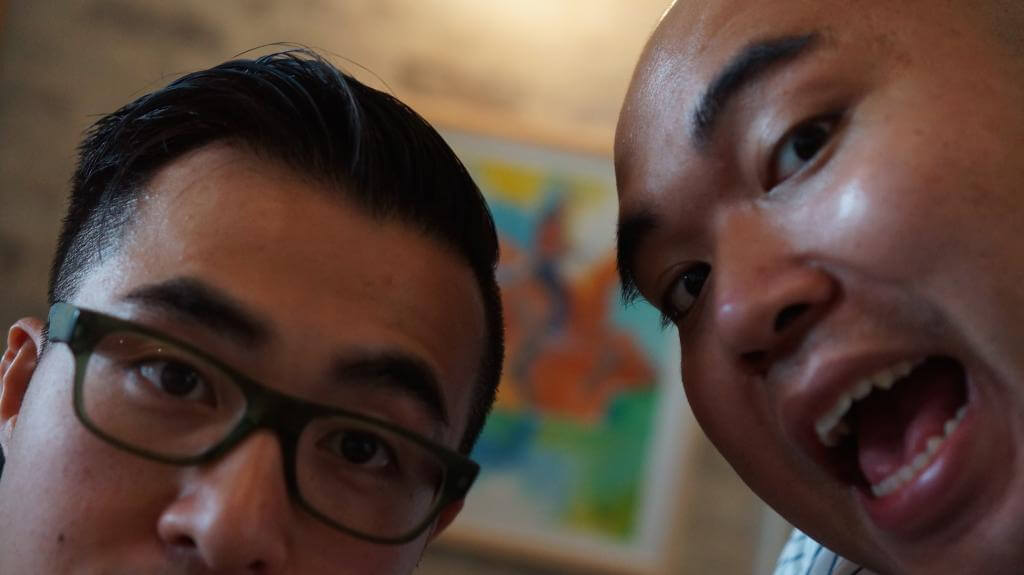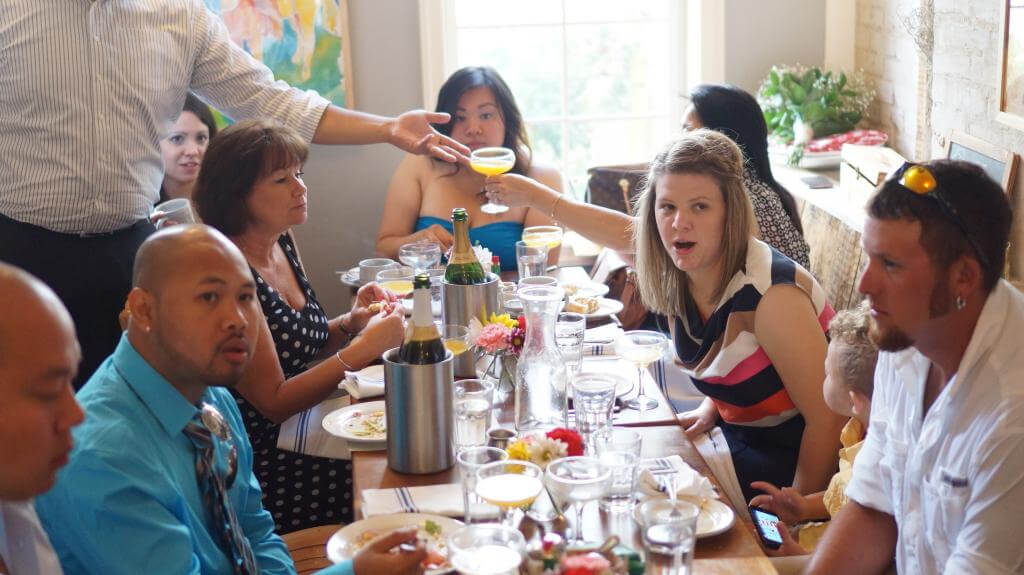 many thanks to sam and the team at
sam a.m.
for making our wedding brunch so awesome! amazing food, great service, and just enough room to fit all 15 of us. follow sam a.m. on instagram
@sam_am_cafe
to keep up with their ever-changing seasonal menu.
cheers.
jenn