considering i purchased my wedding dress for a whopping $98, i figured i could splurge on the details. when i told hung i wanted to do custom wedding earrings, i could tell his brain was on a tight rope. "um, sure babe, anything you want", but i know in his head he was thinking "omg, how much is THIS going to cost us!?"
it's not as bad as you think! i mean, i am the bargain shopper of our duo, and i'm happy to say that i got my wedding dress, shoes,
custom
earrings, and
custom
wedding band each for under $100.
i'm no stranger to jewelry from
nuda designs
, as
e.tittlemouse
always has
nuda jewelry
for sale. i was in love with these earrings, but i wanted a bit more sparkle.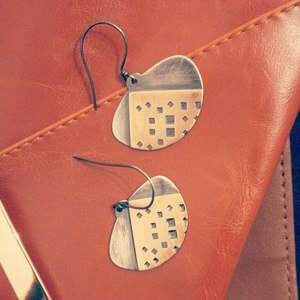 luckily for me, gale is super easy to work with, and was happy to modify her design for my special vision! i have a ring i wear almost daily that's labradorite. i randomly picked it out in a jewelry store in chinatown while on a friends trip to san francisco, unaware of the name of the stone. i just liked that it was a fairly neutral color
(mostly gray)
with iridescent hints of blue
(little did i know hung's friends were onto something when the store was "sizing" my finger for the silly ring i wanted , sneaky girls!!!)
gale quickly sourced teardrop-shaped labradorite stones and went to work! every few days i'd get an update on the progress
(we certainly didn't get that service with the custom wedding bands we ordered on etsy, but we'll leave that story for another post...)
when the earrings were finished, she dropped them off at
e.tittlemouse
for me, so i didn't have to wait for them in the mail. obviously i picked them up RIGHT after work that same day, opened the box IN THE STORE, tried them on IN THE STORE, and skipped all the way home
(ok i'm kidding about the last part, but still, i was excited).
i tried them on AGAIN when i got home, AGAIN when hung got home, then i
instagrammed
them.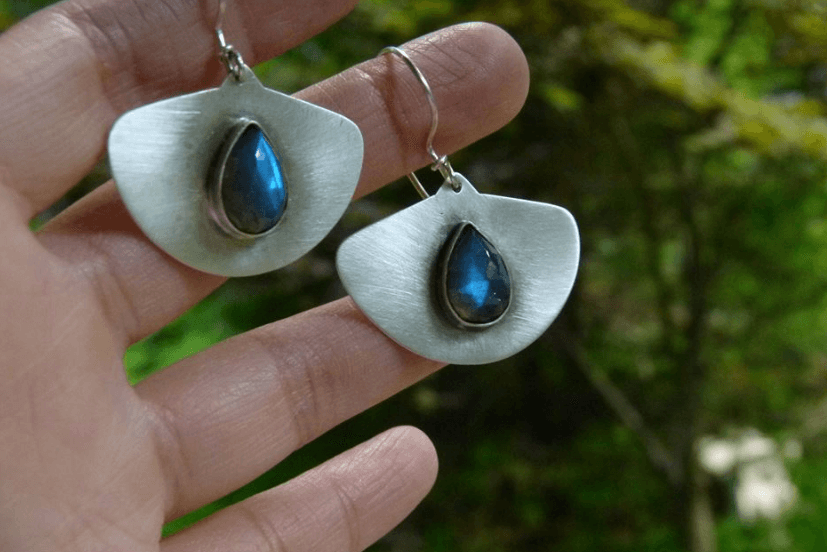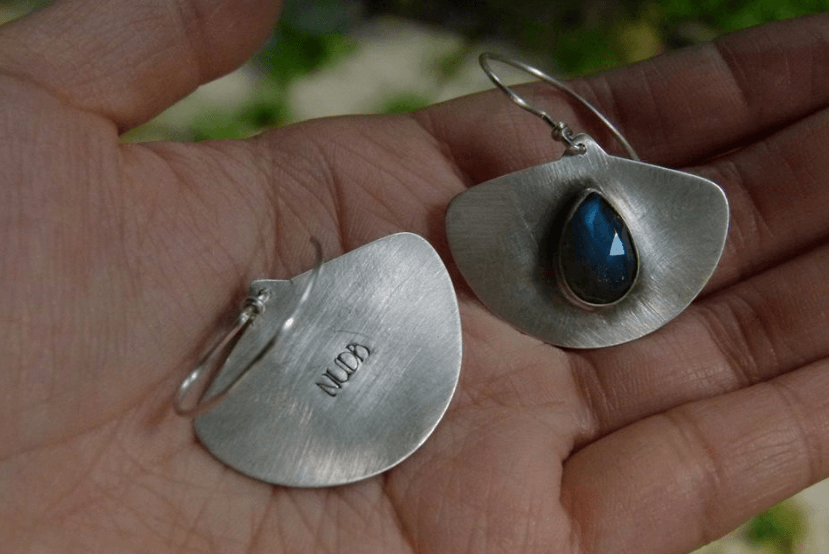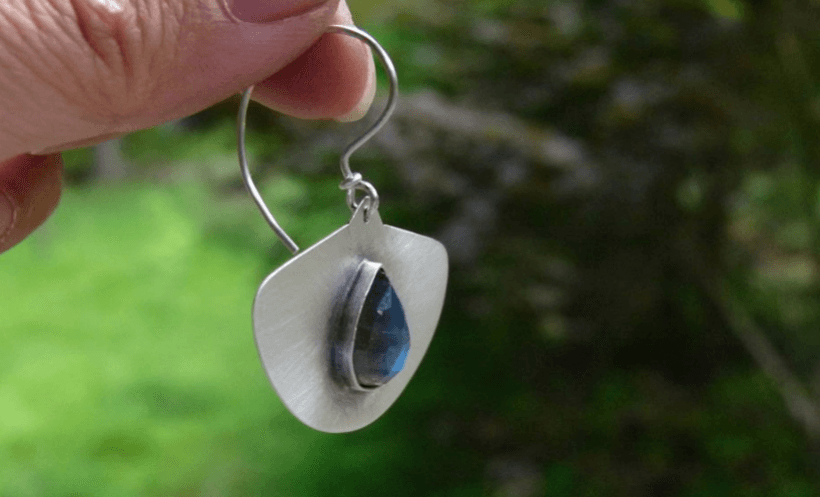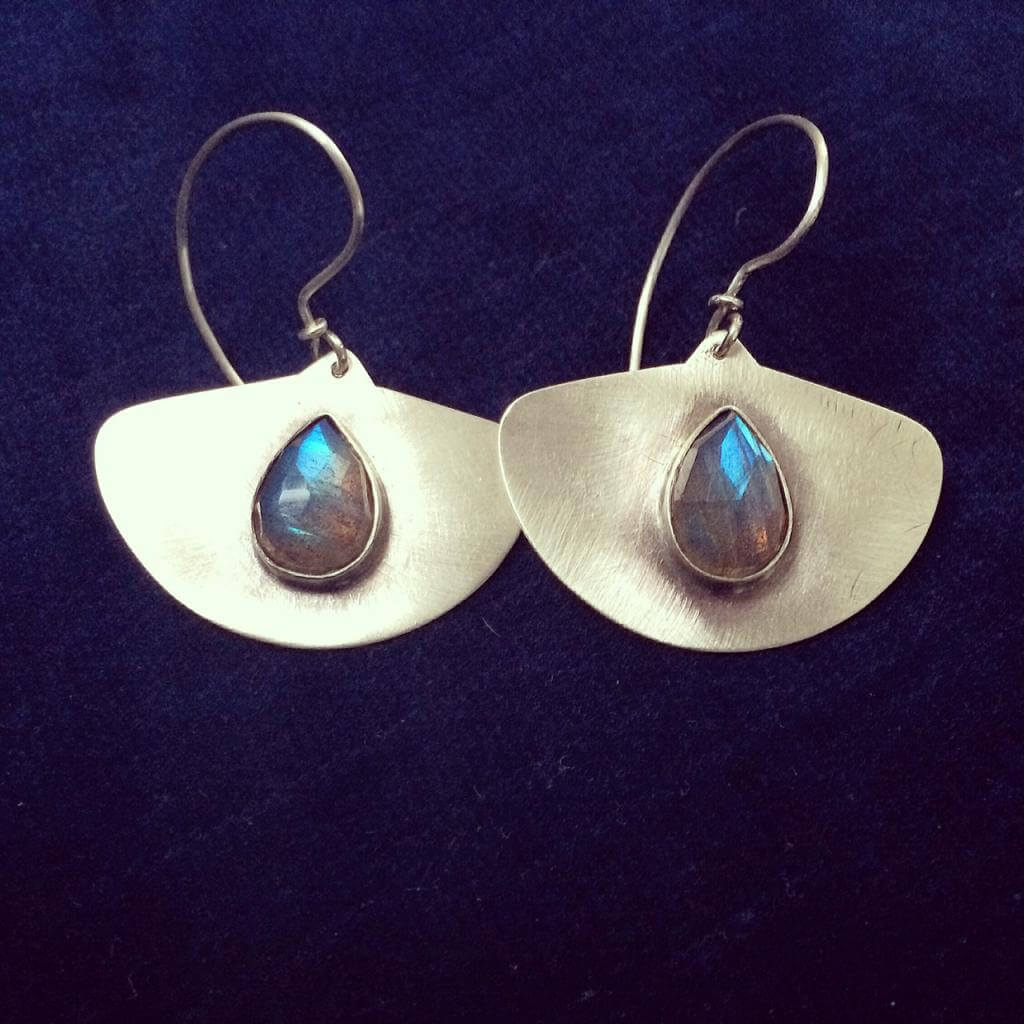 while i wanted to choose a local artist to make my earrings, the good thing about jewelry, is that you can buy it from anywhere! check out the
nuda designs website
for more of her work, purchase it on
sewbie.com
, or contact her for a custom design. obviously i'd recommend her to anyone ;)
the closer we get to getting married the more giddy i get
(don't all brides feel that way?)
cheers, and happy friday!
jenn