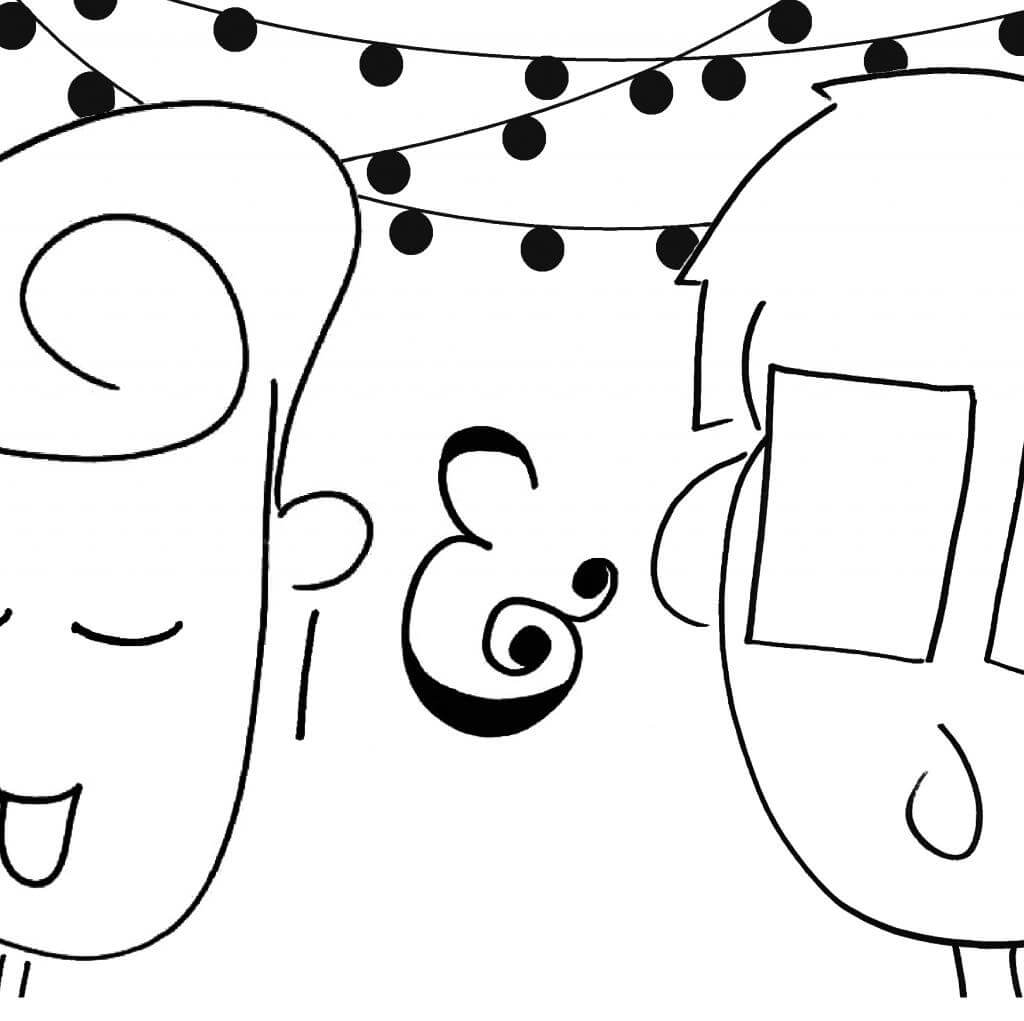 what's the fun in signing your name with, well, your name? when hung and i first started dating, i noticed he drew this "face" on everything he signed for his friends or family
(cards, wedding sign-in books, etc.)
everyone knows "the face" and quite honestly, i was a little jealous. so i made one too, seizing the idea as "our thing" instead of "his thing"
(sorry babes)
. since then, we've been to a LOT of weddings, sent out a LOT of christmas cards, and used these faces a LOT.
so, why not use them for our wedding? we're practically doing everything untraditional anyways, wouldn't you like to get an invite and a save-the-date with some personality to it? who says you have to have fancy writing and proper embossing and use you "wedding colors"? this is about as personal as it gets! i'm starting with the design above, and work with it to make the invites, the save the dates, the itineraries, any sort of "paper" that goes along with the wedding will have this
logo
brand
...
style?
(we're not a business, we're a couple)
anyways, when we decided to go down this path, we both decided our faces needed an upgrade to match our looks. if you remember OOOOLD blog posts i used to sign with this signature: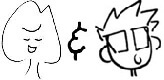 those are the faces we've been using for years, but since hung has that slicked back/man-swoop thing going on, and i chopped my hair to a pixie
(remember, i talked about our new hair here )
, the faces needed and upgrade. no better time than when we get married, right? i liked the look of
these wedding invites
, and how the drawn faces were cut off on the side, so i might end up putting a border around the edges to show that it was intentional that the faces were cut off on the side, but for now, you get the idea ;) when i saw those invites though, i thought it was the PERFECT way to incorporate our "faces" into our wedding.
looking forward to designing the rest of it! for now, we've got to start practicing just drawing these new faces, so next time we're signing the wedding book at the next wedding, we're not holding up the line :P
what do you guys think!? did you do something creative for your wedding invites?
now, if only i had
adobe illustrator
or
photoshop
to properly design them!
(maybe i'll set aside one weekend and bang everything out within the free trial period!?)
cheers.
jenn