jersey city has seriously been stepping up its game.  and right now, i'd have to say most of it has to do with the
residents
stepping up their game, coming out to support those small businesses that are popping up all over town right now, and the
businesses
stepping up either game by hosting community events.  it's been a win-win for everyone. 
jc fridays
has been a fantastic event in downtown jersey city for a while now, celebrating the works of local artists, getting the community out for a night of fun in the meantime.  although jersey city isn't home to galleries on every block, you can find local art in nearly all downtown restaurants and a lot of specialty stores.  for instance,
LITM
keeps its walls bare white, with rotating local art on display putting pops of color throughout the minimalist bar.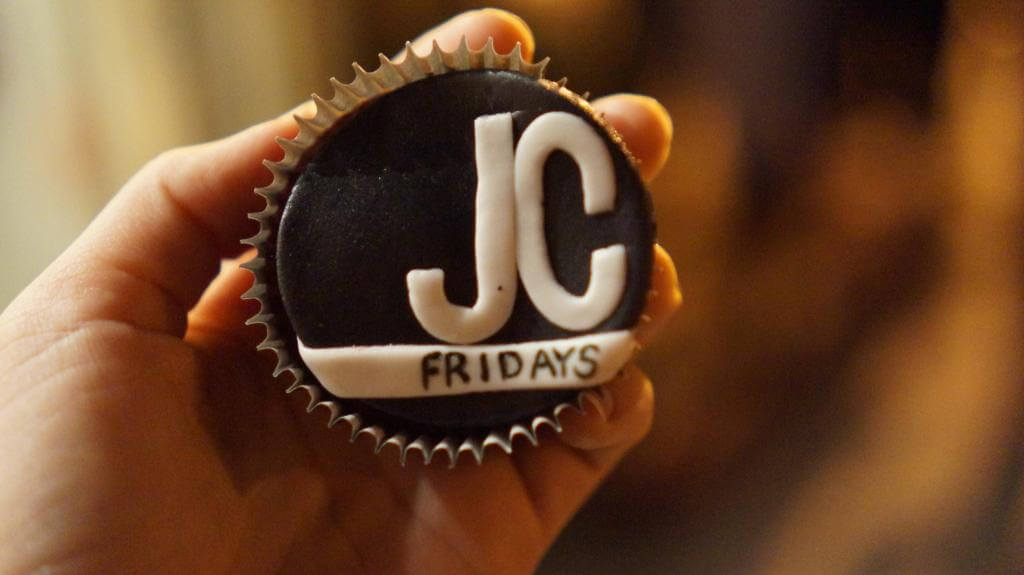 cupcakes from
sugar supply
while
jc fridays
is a great event to store hop/bar hop/art gallery hop, we decided to plant our feet at
e.tittlemouse and co
. for the night.  napoleon and belinda, the store owners, are huge supporters of local talent beginning to shine.  their theme for friday was "a night of noir" celebrating the upcoming works of
john trigonis
and
lauren clemente
, as they will soon launch a new comic book titled "
siren's calling
," a horror noir comic book based in santa monica in 1947.  
lauren
is the illustrator for the comic, and her art featuring scenes from the comic were on display
(and for sale)
at the event, including original sketches of the characters.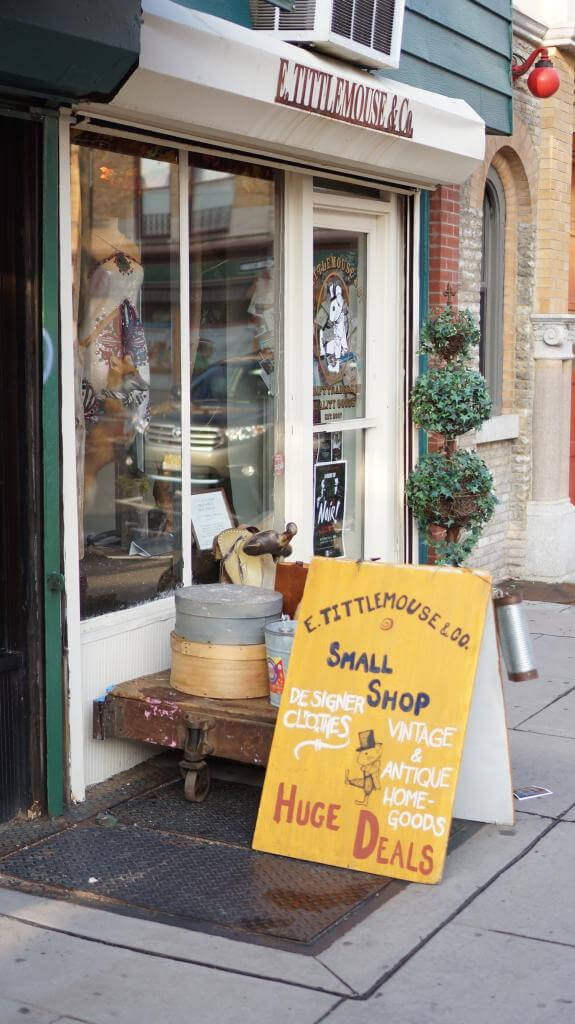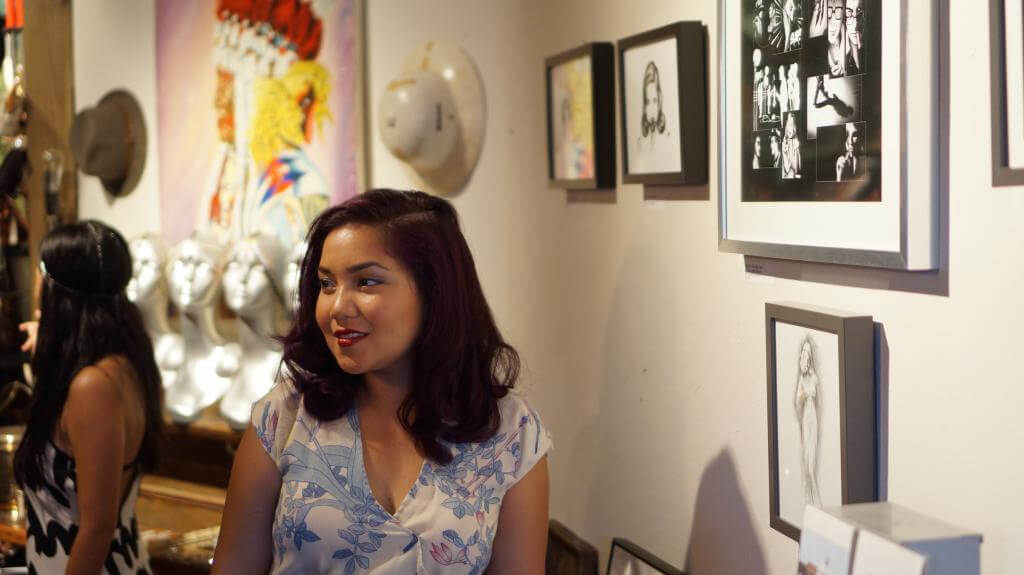 lauren clemente's
artwork from
siren's calling
.
everyone was encouraged to dress as if they were in the comic, the men donning trench coats and fedoras, skinny ties and suspenders.  ladies played their parts with sultry dresses, red lipstick, and victory rolls, headpieces from local jewelry artist
caviar noir
, or fascinators in their hair.
while i was excited to attend the entire event
(gosh the anticipation leading up to it was intense!),
a last minute business trip put me at the store 2 hours late.  hoping to catch the tail end of it, i didn't even change my clothes before coming
(lame!)
, but luckily my partner in crime/husband slipped his way to the event right on time, in costume
(looking as adorable as ever)
, with the camera and all! enjoy his amateur-but-awesome photos below
(gosh he's getting good at those photo-taking skills!)