pretty, shiny,
(mostly)
free of scratches...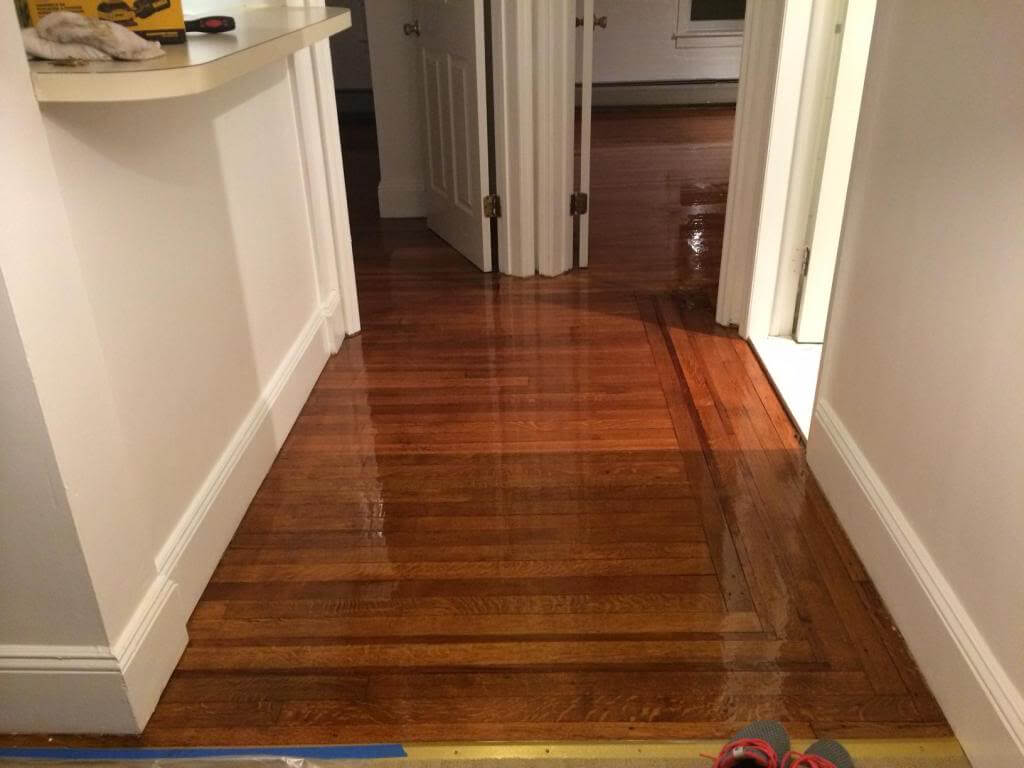 it's all i could really ask for when we wanted to DIY refinish hardwood floors for the first time that were
THAT
bad...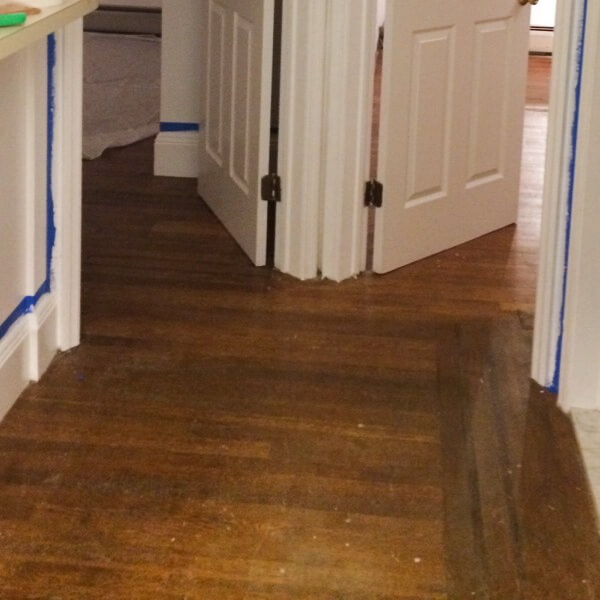 last night we applied the second coat of polyurethane, and MAN did they look good! we did a light sanding on the first coat of poly with 320-grit sandpaper, swept, and wiped them down with mineral spirits before applying the second coat of poly. we've been applying the poly with a sponge brush on the edges and a lambswool applicator for the rest. it works great, except it leaves bubbles. maybe we didn't get all the dirt out before applying the first coat? either way, after sanding the floors before the second coat, the floors felt AH-mazing!!
last night we left with floors that looked as shiny as a basketball court. wait, is that what we wanted? we're going with it anyways. in the impulse decision of what finish i wanted to get when i was unexpectedly faced with the decision of satin, semi-gloss, or gloss.. my reaction was "go big or go home". how that really applies here? i'm not quite sure, but we both knew that reaction meant "go for the gloss!"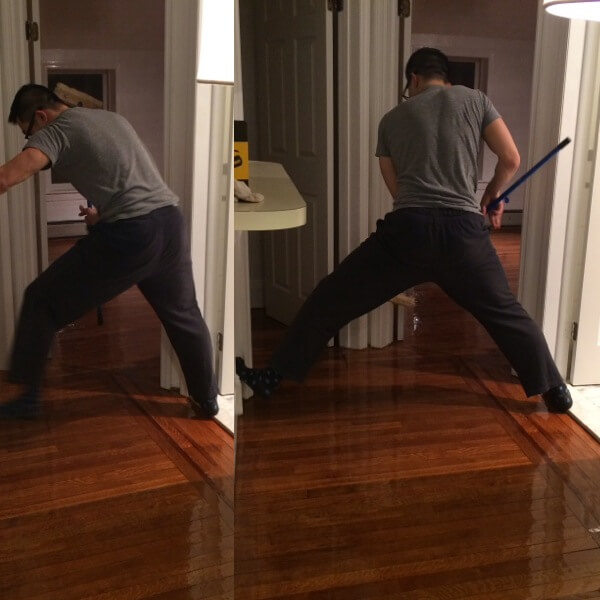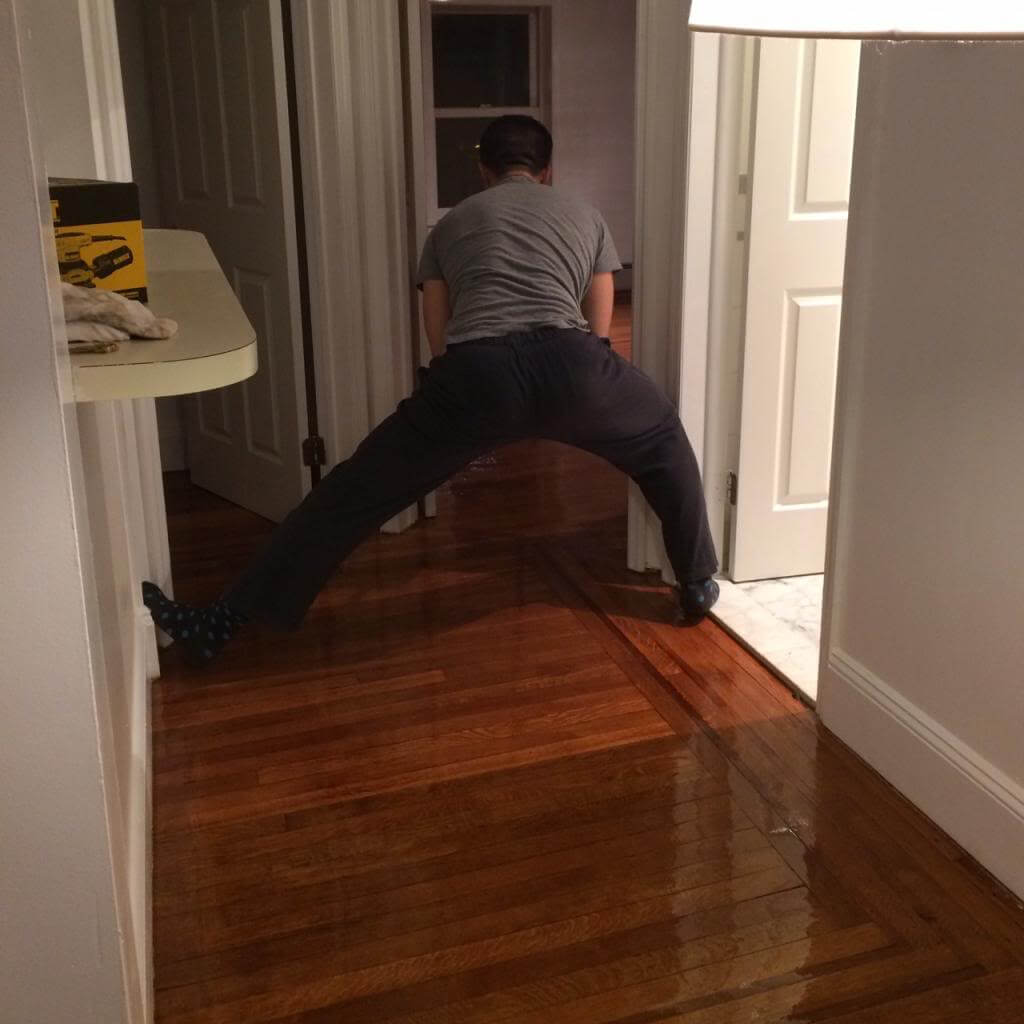 seriously, what would i do without him??? we missed a spot in one of the bedrooms after we already did the entryway, so hung spidermanned his way to getting it. #rookiemistakes (and here i am complaining i can't even get to the bathroom when the floors are wet... i gotta step up my game)
the final day of doing anything to the floors is today, and man we couldn't be happier. who knew it would be such hard work. after a few days of letting the stuff COMPLETELY dry, we'll be ready to start moving in!!
guess it's time to start packing, right? if we were moving more than 3 blocks away, i'd be more motivated to put things in boxes. but because it's just a short distance, i have this vision that i can carry things over without messing with silly boxes.. maybe i'm crazy... packing is the worst for me. unpacking is SO much more fun!
cheers.
jenn