so... we had a bit of an unfortunate incident last weekend...
(but i like to think of it now as a blessing in disguise :P)
(ok, i admit, there was no "we" in making the desk for "mr p's" iMac) 
anyways, so we had already remounted the thing once, and we usually kept our elbows from resting on it for fear that it would fall off of the wall... but give us a bottle of wine and some serious googling action, and DOWN SHE WENT!! i suppose drywall screws aren't meant for cantilevered desks are they? we used them because there's brick behind the drywall and we don't have proper tools to mount something in it (we don't THINK anyways)
so mr p unexpectedly spent much of his sunday afternoon figuring out a new desk situation. remounting obviously was the wrong choice, but with a baseboard heater at all 3 adjacent walls and sloping, uneven floors, what's a guy to do!? buying an entirely new desk was out of the question.
i'm going to give full credit for the solution for the final product to
mary bicycles
:
no, we didn't have the awesome scavenger find of a butcher block countertop, but we DID have a DIY'ed desktop that mr p and his friend zack made last summer (sentimental value and all)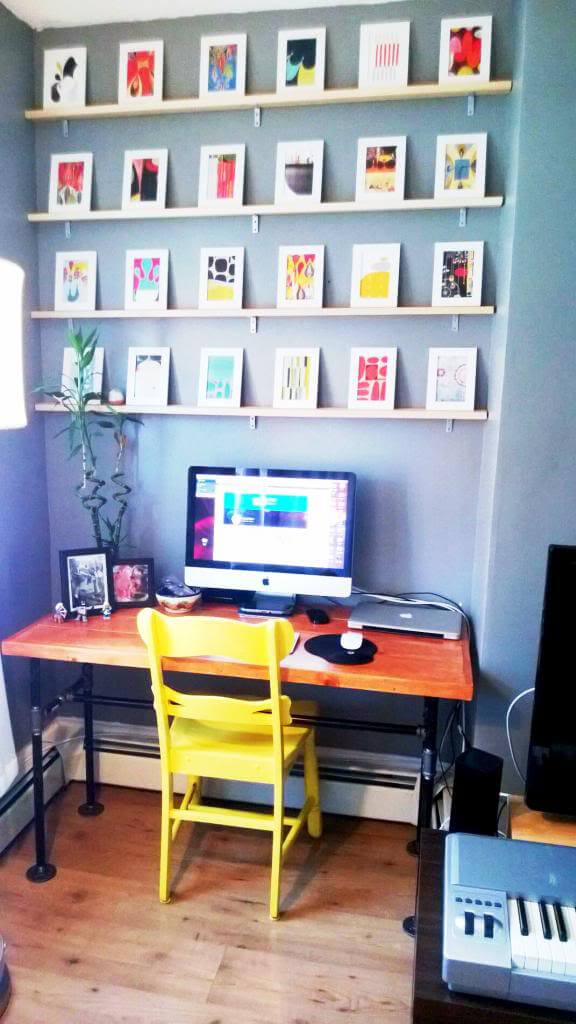 (sorry for the terrible phone-quality pic.. i'm in boston and it's all i had, and i REALLY wanted to share it with you all!)
mr p simply followed the instructions using modified measurements for our table (modified for width, height, and making sure the back legs were forward of the baseboard heater in the back), and took off for home depot.... a few cuts at the store, a little screwing together at home, and a few screws into the desktop and voila! a new AWESOME-looking, loft-ish-inspired desk! mr p even told me he sat on it to make sure it was sturdy. pretty sure we can rest our elbows on it when we get a bottle (or 2 or 3) of wine in us and get some omg-you-have-GOT-to-see-this mentality going on :)
doesn't it look fantastic!?
between mr p stepping up to DIY this awesome desk, cleaning the ENTIRE house, picking my mom up from the airport, cooking her dinner while i was still away in boston, and tolerating our quirkiness together this weekend... makes me want to just squeeze him to pieces and shout to the world that i'm the luckiest girl in the world :)

(cheeseballfest is over)
(but really though, he's a pretty cool dude)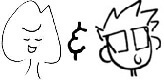 p.p.p.s. did you know we're on instagram
(@beyondthestoop)
and
bloglovin
?