it's been a WHILE since I've posted an update on our apartment. though we aren't really "renovating" anymore, we still make changes here and there, and before you know it, it's a totally different space!
the bathroom is one such room.
last weekend i had
HAD IT
with the ugly over-the-toilet ugly metal rack that wasn't over-the-toilet
(leftover from the old apartment).
it housed basically all of my bathroom essentials, so i couldn't get rid of it until i had a solution in hand. mr p and i took butts to home depot and got ourselves some DIY'ed shelves just like the
ones in the kitchen
and
the living room
.
(WHY didn't we think of this before if we did the same thing in every other room!?)
mr p did it all by himself too! he's a pro at these shelves by now. check out a quick adventure through the progress: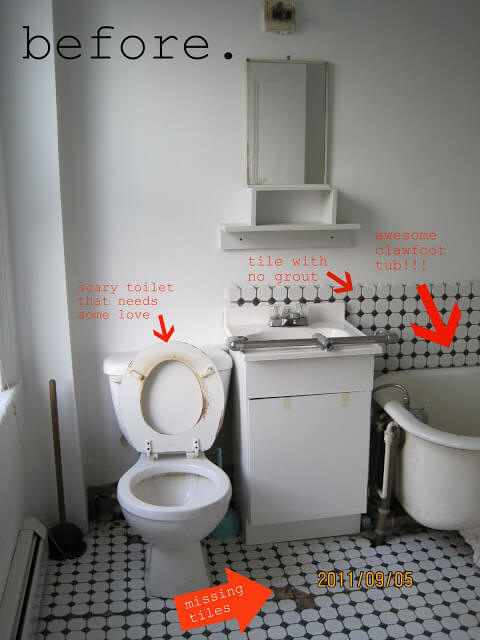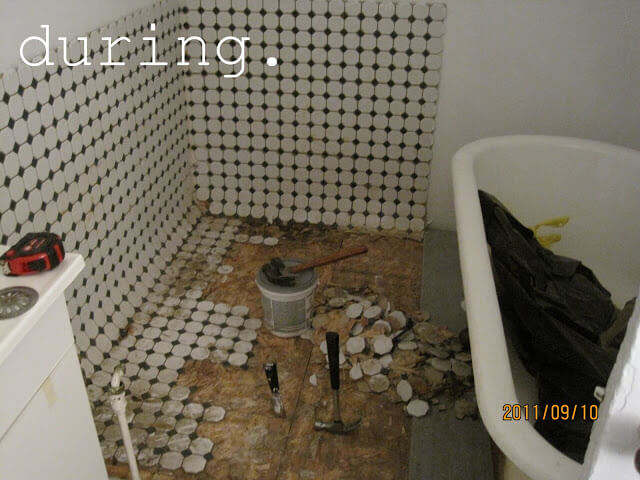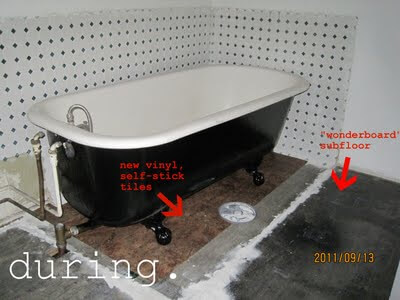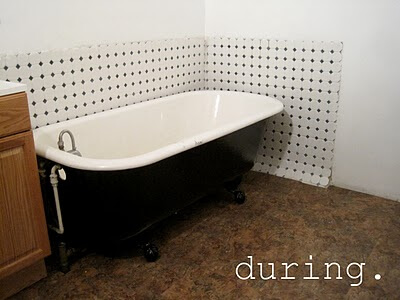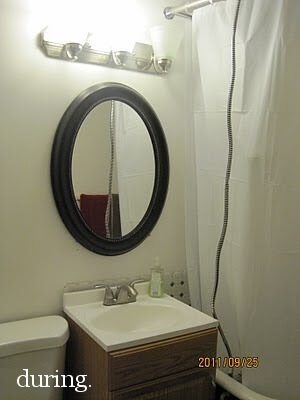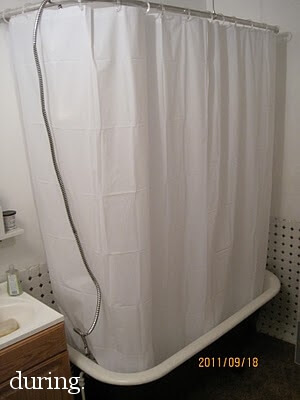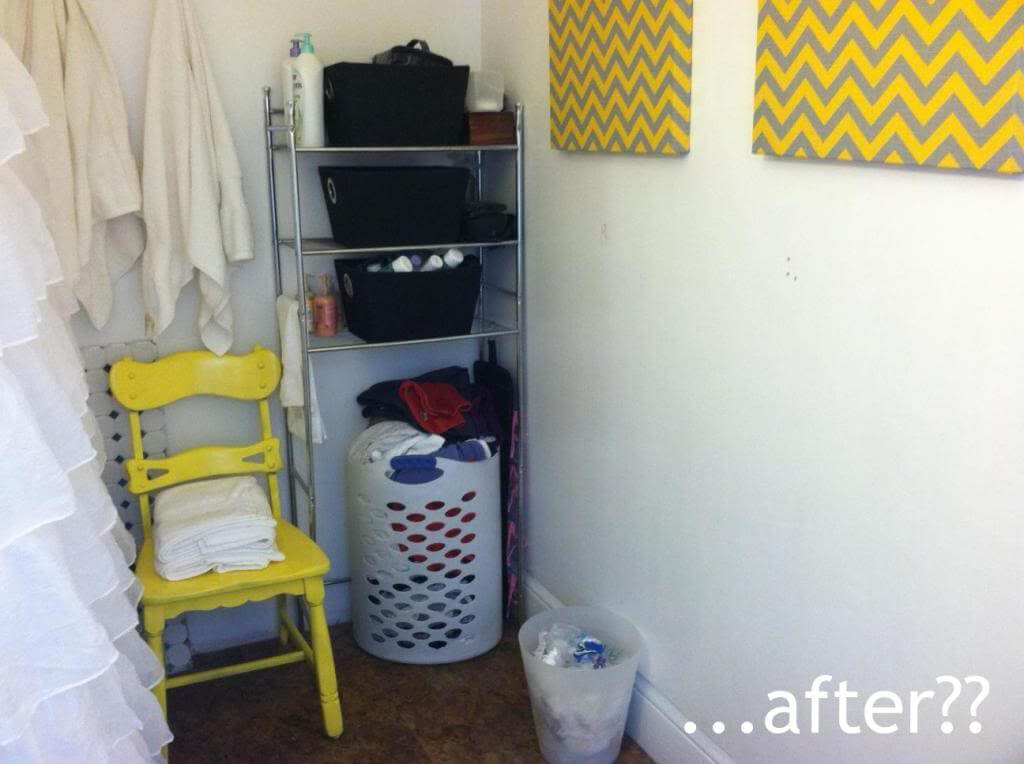 yikes! we went for SO long like this. no full-length mirror, ugly metal over-the-toilet thing that's not over-the-toilet, overflowing laundry
(thanks to
kickboxing
)
, overflowing bins of bathroom stuff i don't use, stained towels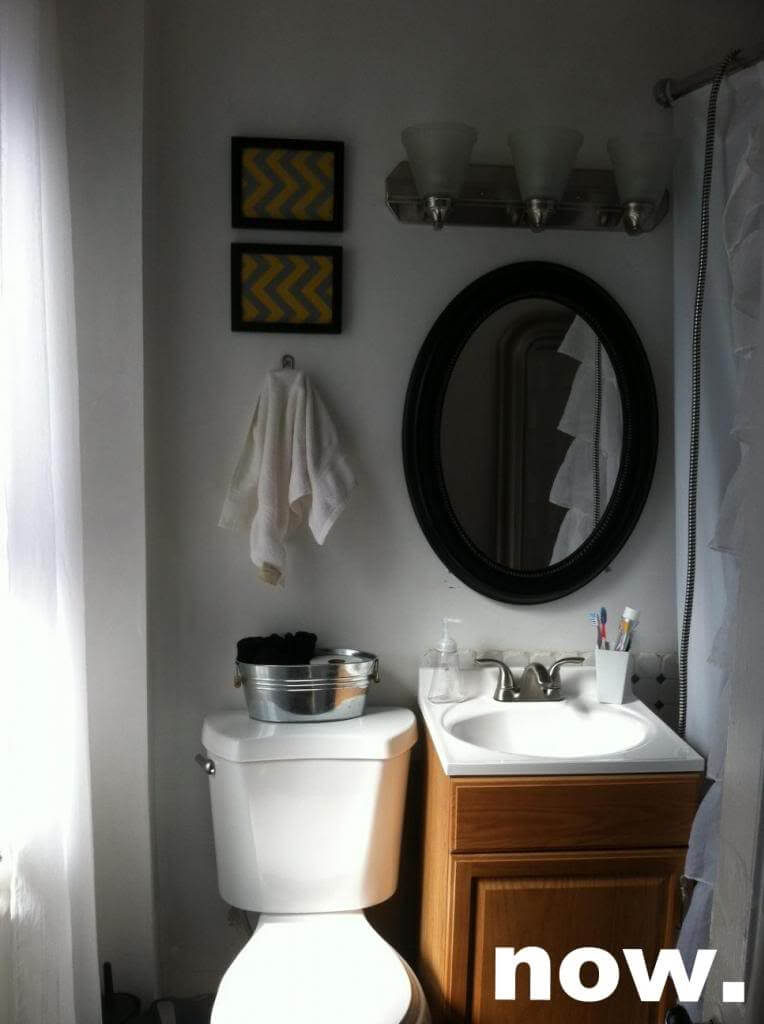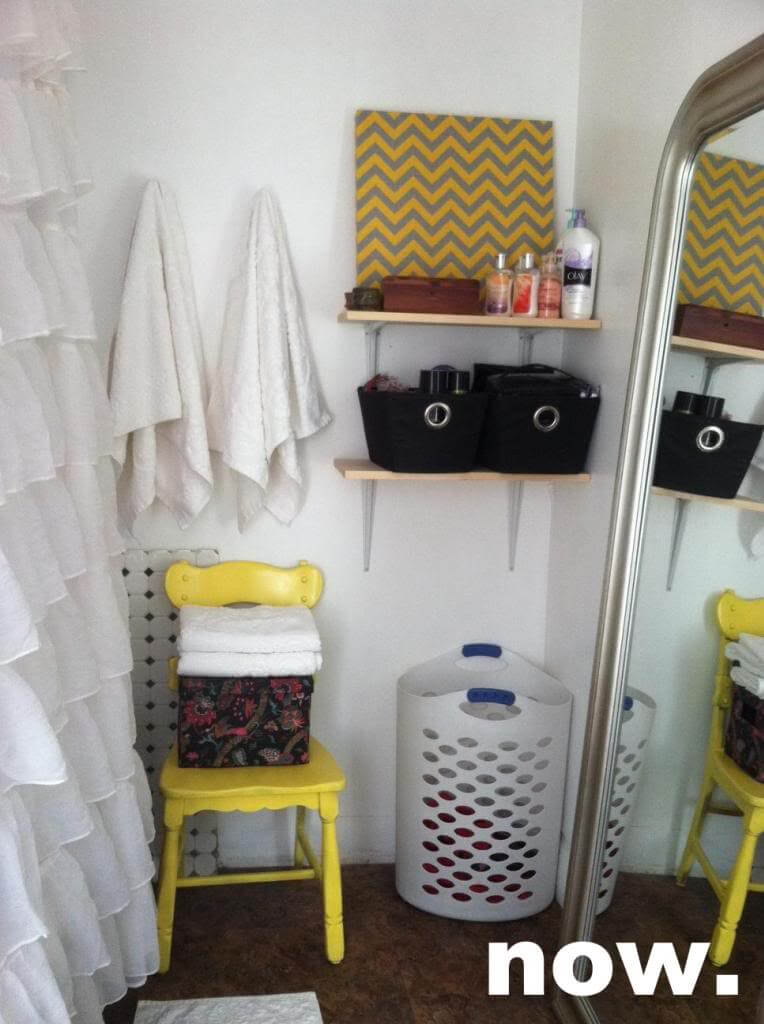 ahhhhhh.... so much better.
(p.p.s. with the new mirror we didn't have room for 2 fabric frames, so i "recycled" old photo frame and cut the fabric to fit! great second use if you ask me)
(p.p.p.s. i spray-painted the yellow chair here)
now if i could just part with my laundry basket i've been toting around since high school
(through all 14 moves and everything)
i just want to find one that looks nice, isn't $100, and isn't something you see in every big box store.
(i may settle for something like that, but i'm going to try my hardest to find something spunky and unique!)
does anyone have any good resources for fun hampers?
(wait did i just say that? i MUST be getting older if i'm excited to look for laundry hampers)