after a night spent flying home from a business trip, partying with
e.tittlemouse and co.
at the night of noir event for
jc fridays
, and snagging a "night cap" of sour cream blueberry ice cream and earl grey fudge ice cream at
milk sugar love
, who knew we could even be functional on saturday, let alone saturday MORNING. 
(see tomorrow's post for details from the night of noir event!!)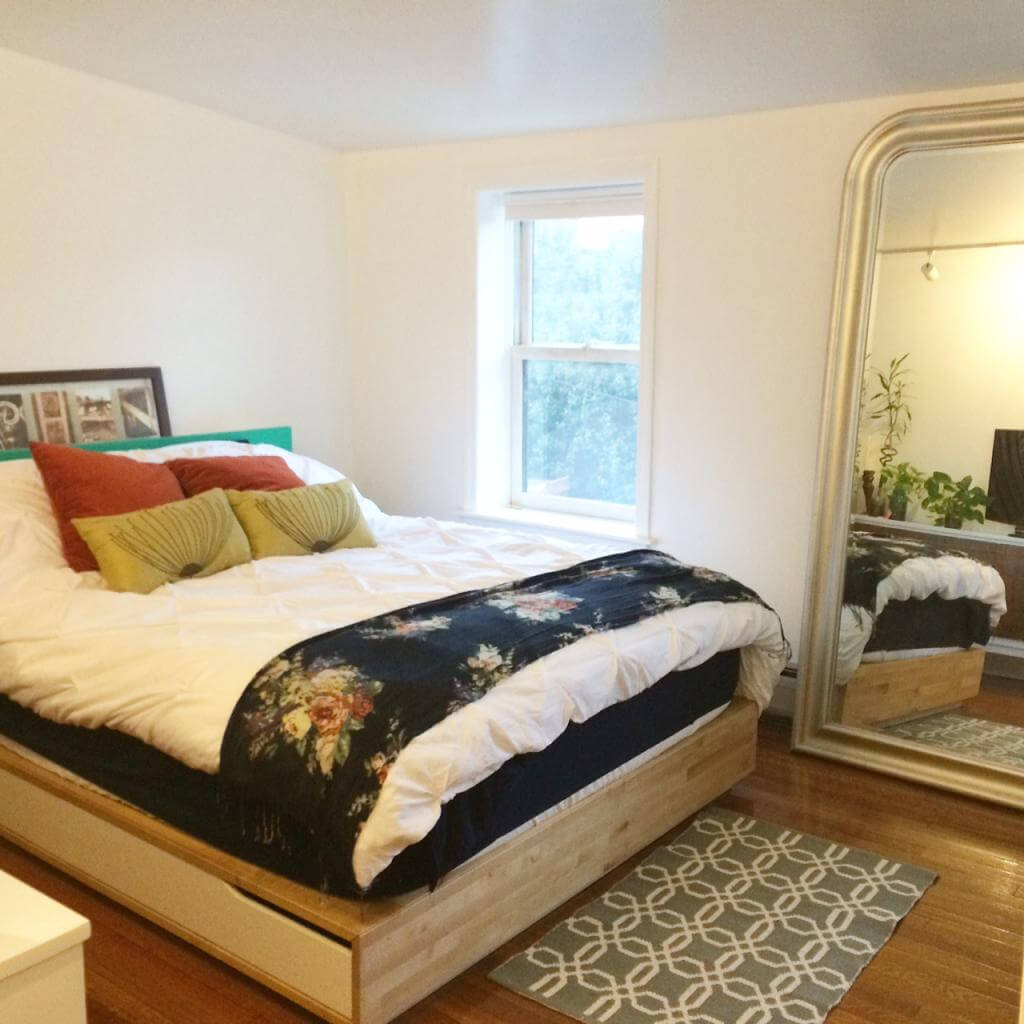 here's the story.  hung and i had been putting off getting a headboard for our bed for a long time.  like 6 months.  which doesn't seem that long for normal people, but for people who complain nearly everyday that the pillows fall behind the bed because we don't have a headboard,
it's a long time.
with the way our bedroom is laid out, there's only one location that the bed fits while allowing the drawers beneath the bed to fully open on each side.  this spot puts the head of the bed about partly in front of the exposed brick area of one wall, which leaves about 7 inches of space JUST big enough for all of the pillows to fall behind the bed.
we knew that putting a standard headboard on the bed would waste that precious 7 inches of space behind half of the bed, so we knew we needed to put shelves behind the headboard..... shelves that would hold our phones, glasses, chapstick, etc. since we don't have room for a nightstand and desperately needed a "landing zone" for that stuff.  how hard could it be right?