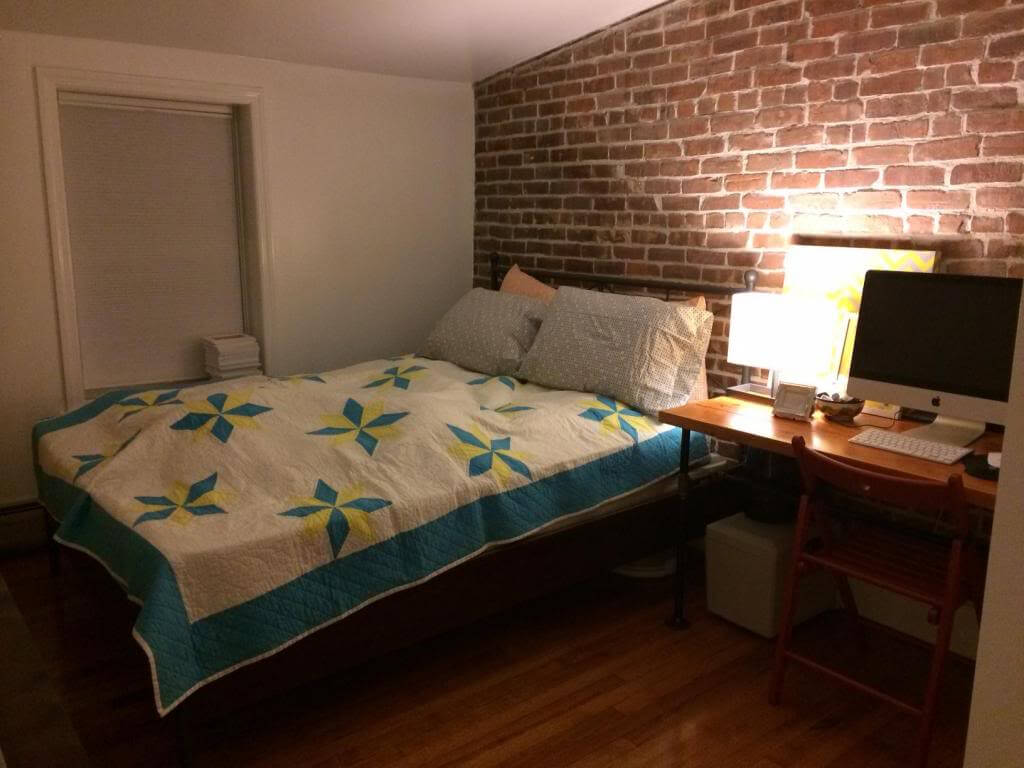 we now have a fully-functional guest bedroom! i know it's quite a luxury in our downtown jersey city neighborhood, and we're going to take full advantage of it, by hosting guests as often as we can! not that NOT having a bedroom stopped us before, our friends loved setting new records for how many people could sleep in our old 450 SF apartment
(the record is 7 by the way, and my previous, same-sized hoboken apartment was even more).
hosting 4 friends this weekend should be a breeze then, right?  well, in theory, yes.