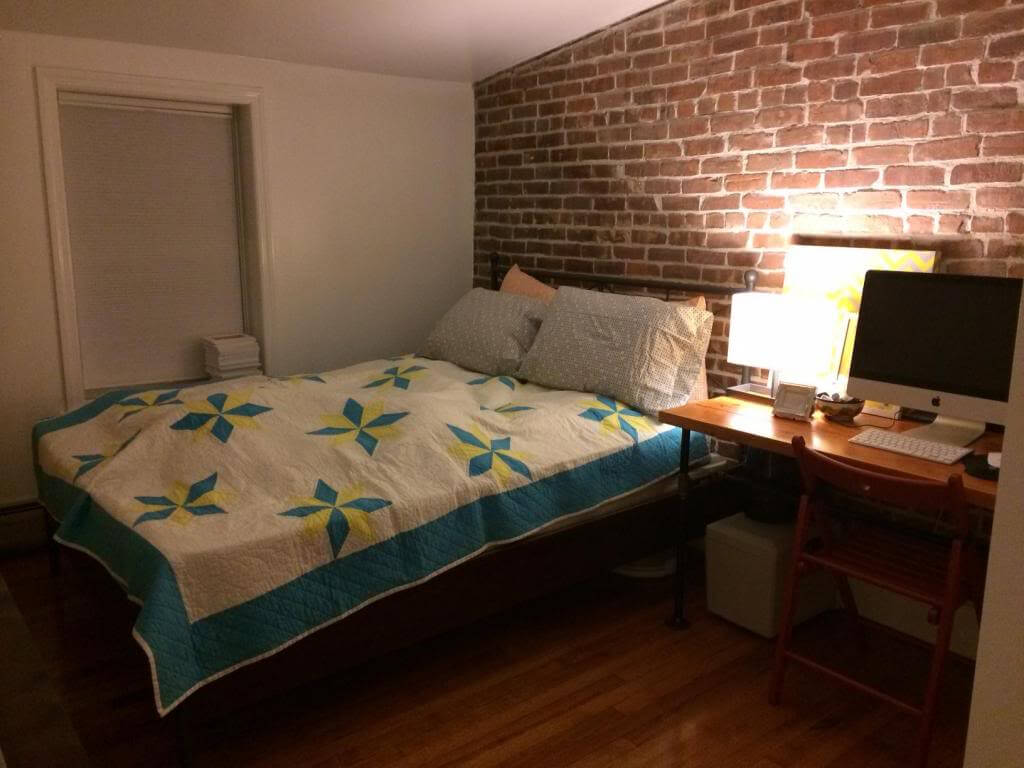 we now have a fully-functional guest bedroom! i know it's quite a luxury in our downtown jersey city neighborhood, and we're going to take full advantage of it, by hosting guests as often as we can! not that NOT having a bedroom stopped us before, our friends loved setting new records for how many people could sleep in our old 450 SF apartment
(the record is 7 by the way, and my previous, same-sized hoboken apartment was even more).
hosting 4 friends this weekend should be a breeze then, right? well, in theory, yes.
we have lots of things to get rid of first
(if nobody takes them by tonight, there's going to be one steal of a curb alert going up on craigslist)
although this apartment is much larger
(over 200 SF larger)
the layout is much different, making the squeeze-as-many-people-as-we-can-into-the-living-room theory trickier. or maybe we're just getting older, or maybe it's just my butterflies about hosting out-of-towners in the new place for the first time. either way, i'm pretty darn excited to be hosting. it will be a weekend of love, our guests consisting of one newly-engaged couple and one long-distance couple.
the second bedroom is just 9'x14", with 1 window, 1 closet, and 1 exposed brick wall, lending us to limited layout options when we decided to also store the desk, a queen-sized bed, and another dresser in there as well. the obvious bed size choice for a room that small would be a double or a full, but considering not all of our guests are fit for sleeping side-by-side on a double or full
(you know who you are, you ones that "can't touch each other while sleeping" :P)
, we want them to feel as comfortable as possible and chose the queen bed. not everyone is like hung and i and can share a twin-sized bed for over a month
(note: it was also our sofa, city living at it's finest)
. it's not all bad. once we set up the frame, we stashed underneath the bed lots of rarely-used items that were taking up precious closet space.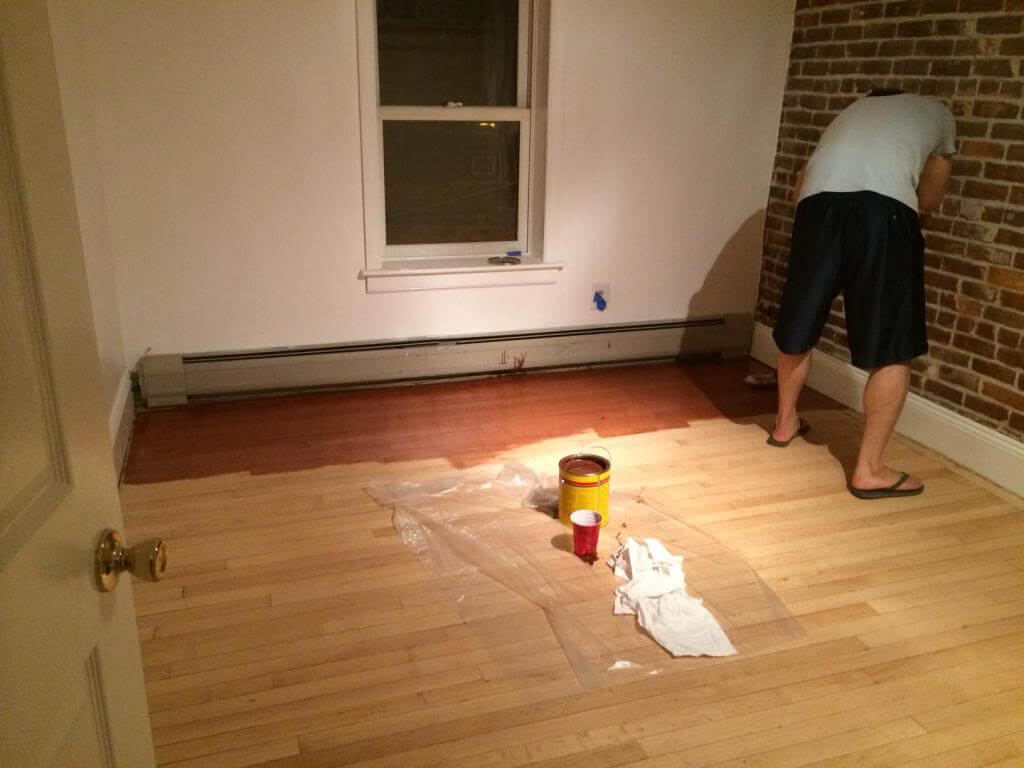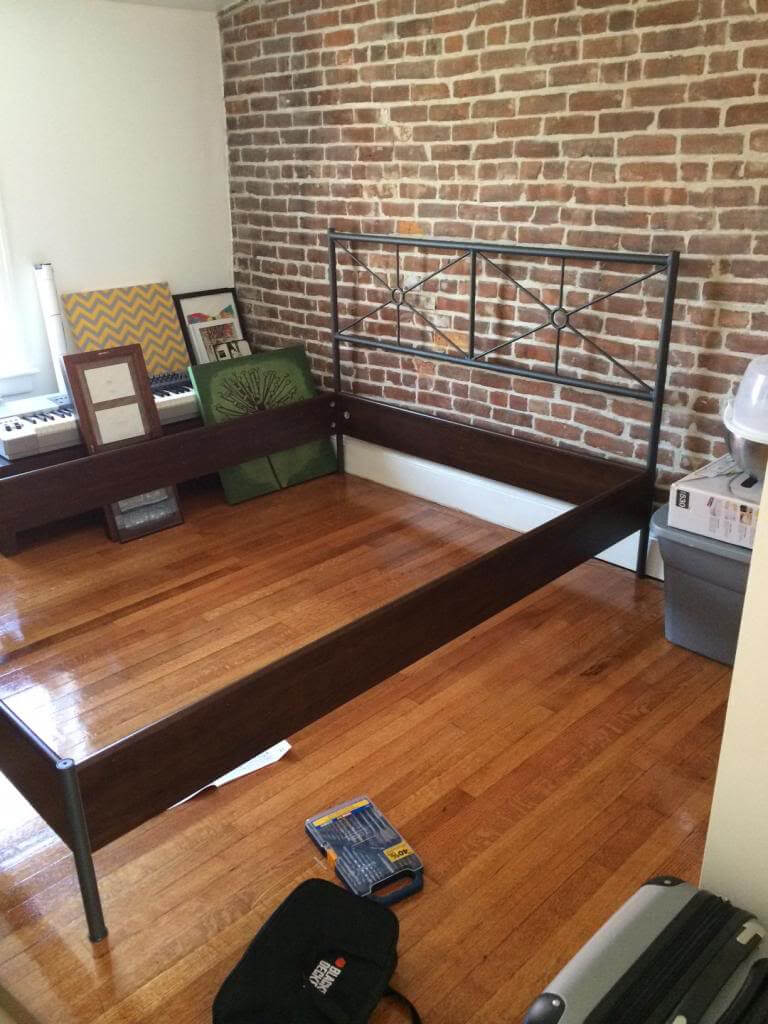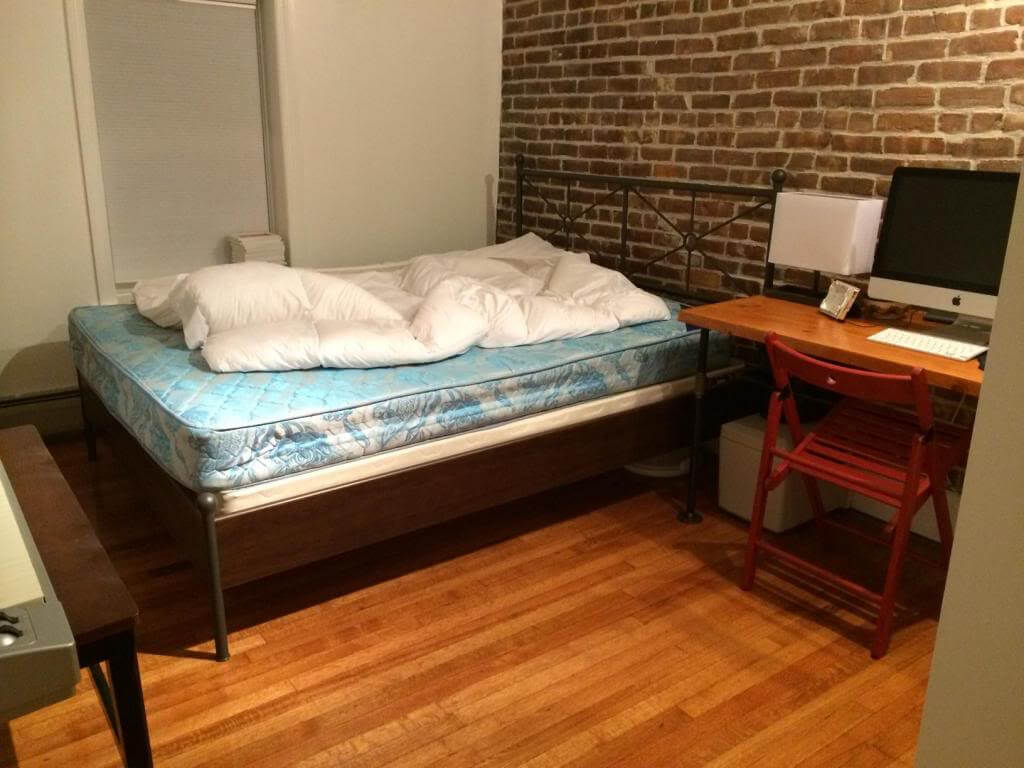 (that's the OLD mattress, we took the new one for ourselves. we're giving our removable pillow-top to the guest bedroom though, which makes it SUPER comfortable!)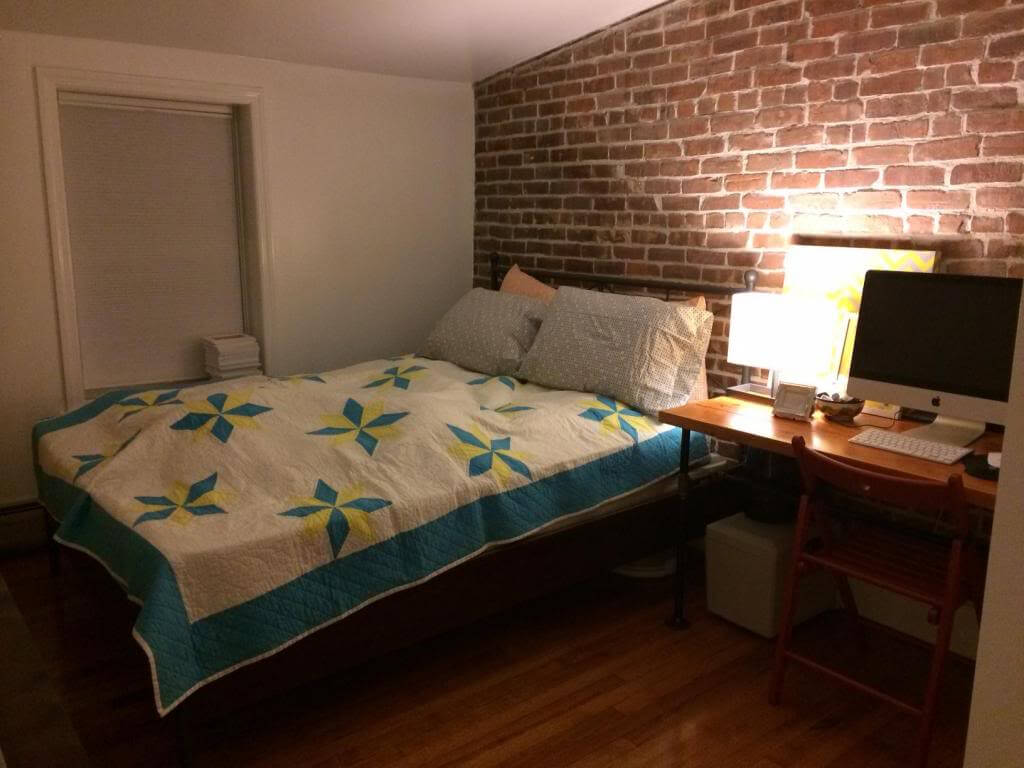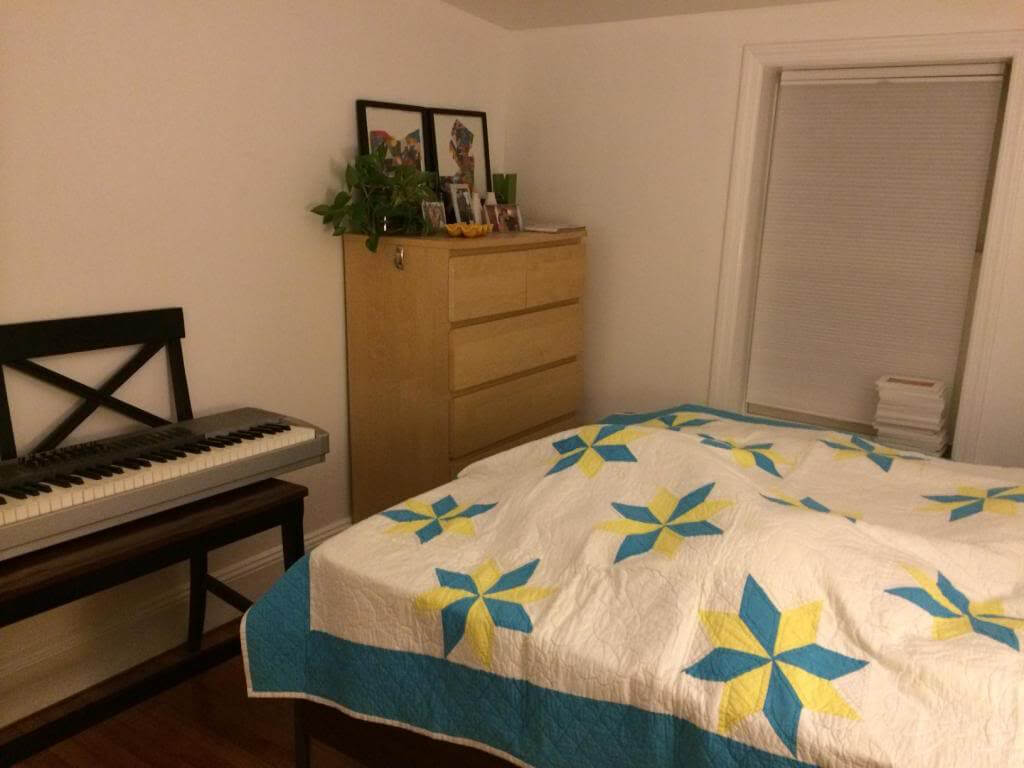 maybe we're still in need of some design elements
(curtains, rug, artwork, more plants, etc)
but hey, it's a BED... a real BED.. just for GUESTS! we even have oatmeal-chocolate-chip-butterscotch-pecan cookies ready and
alton brown's beef jerky
dehydrating just for the 4 guests coming this weekend... even if they don't sleep well, they will surely EAT well ;)
cheers.
jenn
p.s. new mattress and springs are from sleep cheap in downtown jersey city. friendly service, and convenient, cheap delivery. we could have had same-day delivery when we purchased the set on saturday before the project:earth market , but we wanted split box springs which weren't in stock. apparently EVERYONE in brownstones are getting them to make it easier going up those narrow stairways!
p.p.s. don't forget, the easiest way to stay updated is to join the email list! look for "follow by email" on the righthand sidebar ;)