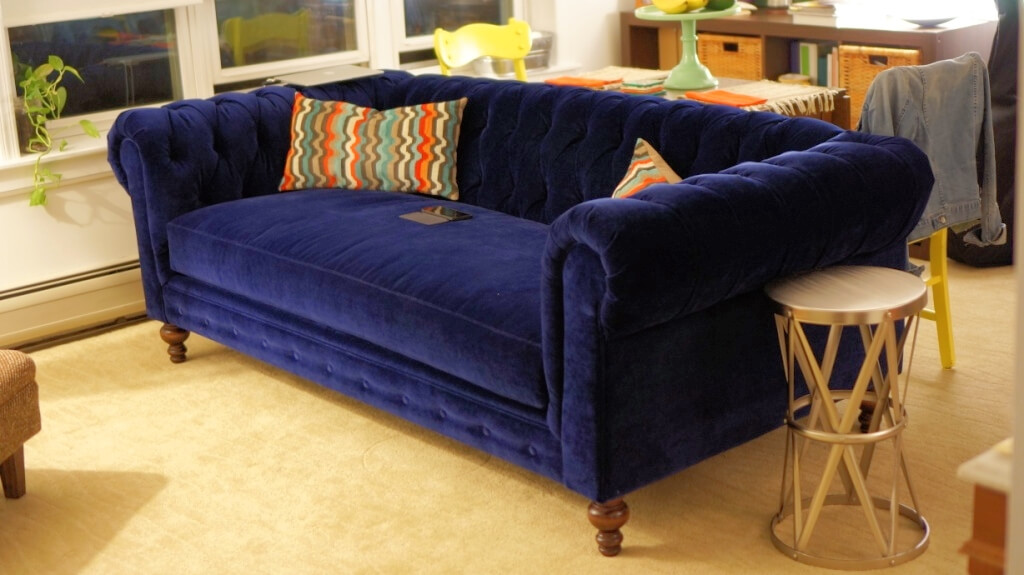 it's finally here! i've been waiting since last july for this beauty. when our offer was accepted on the house, we immediately took a trip down to the
of iron and oak
showroom to test out the
cococo home
sofas. i knew exactly what i wanted, but my only stipulation was that we had to close on the house before we made any moves. it's a good thing we waited because we didn't close until NINE MONTHS later! we were the first customers at the showroom back in july
(our names are the first on the sign in book!)
and they were happy to see that we returned with our promise to buy a sofa when we closed.
although it was a bit of a splurge, it was exactly what i wanted. we worked with the guys at of iron and oak to create our custom sofa, picking out the fabric, the length, the depth, the feet, the cushion material, the cushion length, the spacing of the tufting, the locations of the tufting, the upholstery pins used for the tufting.... we could have created anything, the options are endless.
it's made in america too, so a part of me is giving myself a high five for that fact ;)
now our home is feeling a lot more like, well, "home".
cheers.
jenn