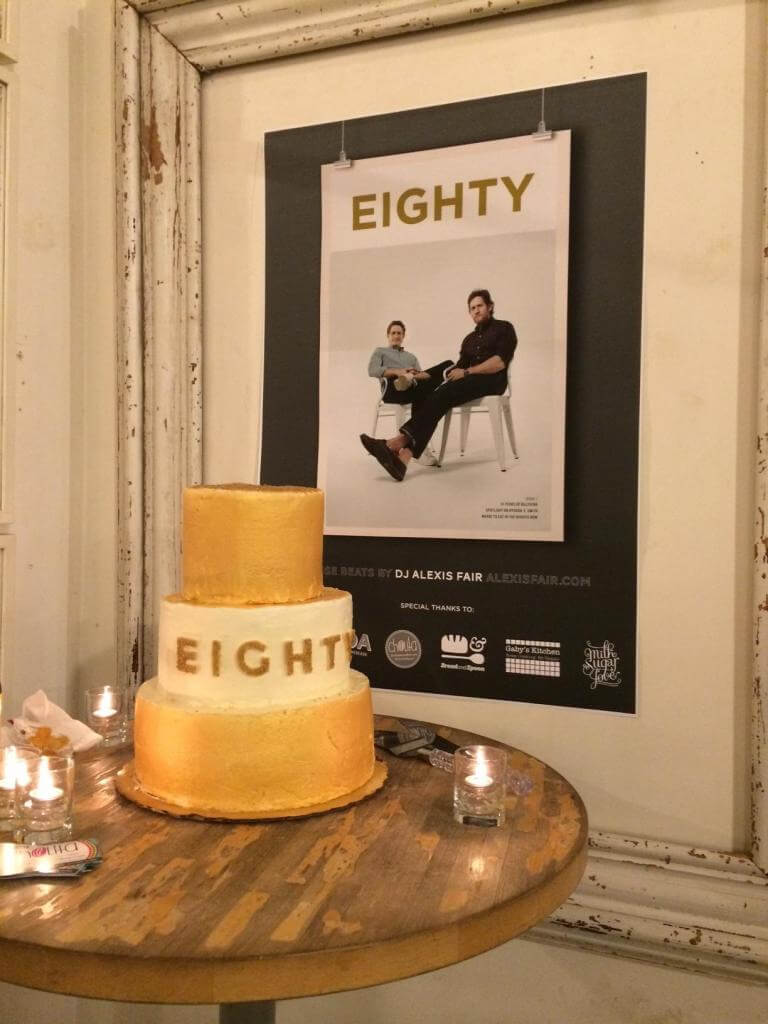 eighty mag cover featuring billykirk , a jersey city based, made-in-the-usa leather and canvas design company, and the launch party cake, made by cholita dessert bar , a jersey city dessert bar on wheels.
if you haven't noticed already, there are some pretty awesome things happening in jersey city. i mean, if you just look down newark avenue you'll see boarded up storefronts galore. no, not boarded up and abandoned, but rather "secret" construction projects waiting to be revealed, putting the entire neighborhood in a state of anxious anticipation. just since hung and i moved to downtown jersey city 3 years ago, the neighborhood has changed so much
(for the better!)
i mean,
buzzfeed
has been going crazy over jersey city lately, as well as the
new york times
,
yahoo travel
(oh hey chadner !),
huffington post
,
business insider
, and more.
but last weekend marked another milestone for the transformation of jersey city. a new
jersey city
magazine called
EIGHTY
made its debut at its launch party at
the warehouse café
. according to the
eightymag website
,
EIGHTY
is:
"....a visual representation of a city that is bustling with creativity. With original interviews, profiles, and rich full-page photographs, EIGHTY is about the future of Jersey City and the stories of its people and innovators who act on their dreams.
Led by Marinell C. Montales and Chadner Navarro, Jersey City residents of over 10 years, EIGHTY magazine will feature the works of some of the most talented writers, photographers, and illustrators native to Jersey City, as well as contributors whose works have appeared on the covers and pages of Time Out New York, New York Times, Vanity Fair, The Village Voice, and Travel and Leisure."
if you just went "wow!" that was exactly my reaction when i finally got to hold the magazine in my hands and flip through it for the first time at the launch party. the paper, the photos, the design, the writing, the businesses and the creatives that are featured... it all puts you in a state of awe. the kicker? the magazine is
free
. you can
find it
at several locations in
jersey city
, as well as a few places in nyc and other parts of new jersey.
get your copy soon, because they aren't going to last long!
follow
@eightymag
on
instagram
and
twitter
(and go follow @beyondthestoop on instagram , twitter , and facebook while you're at it too :P)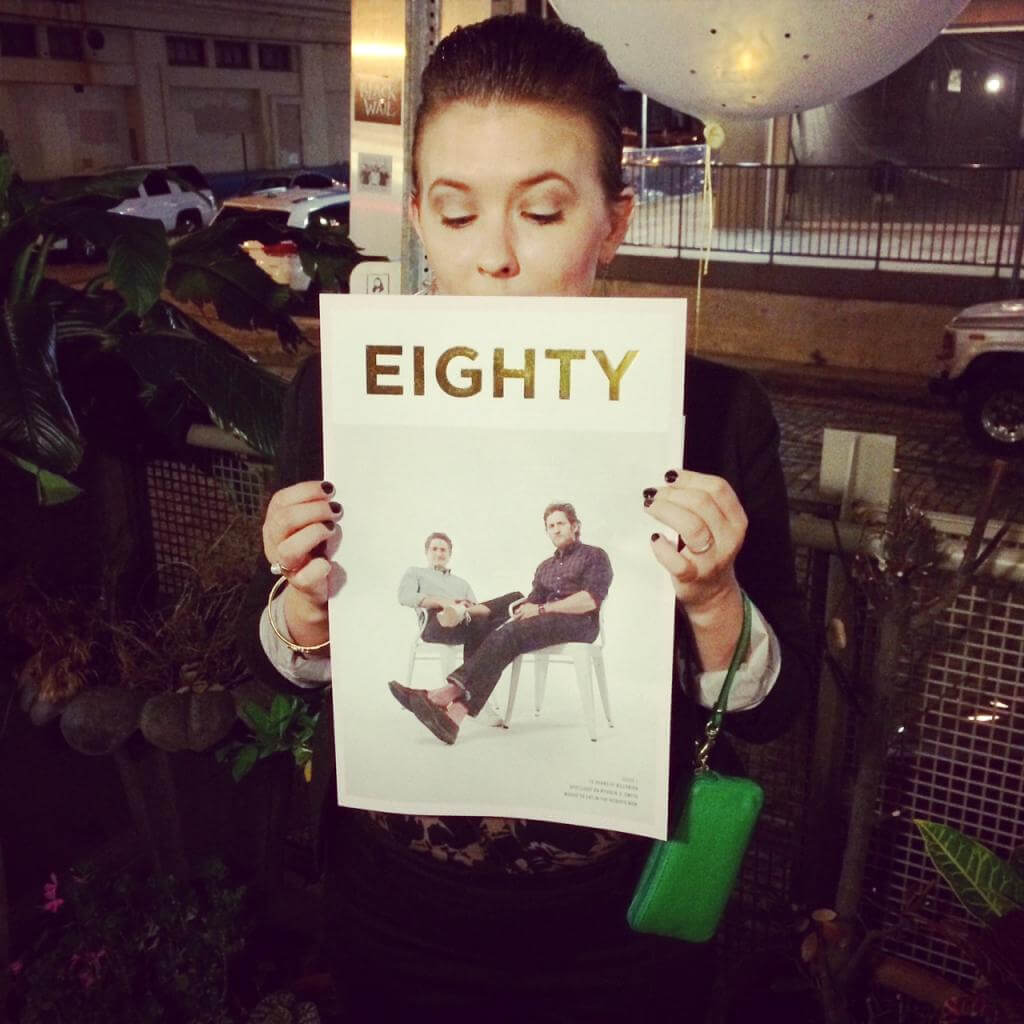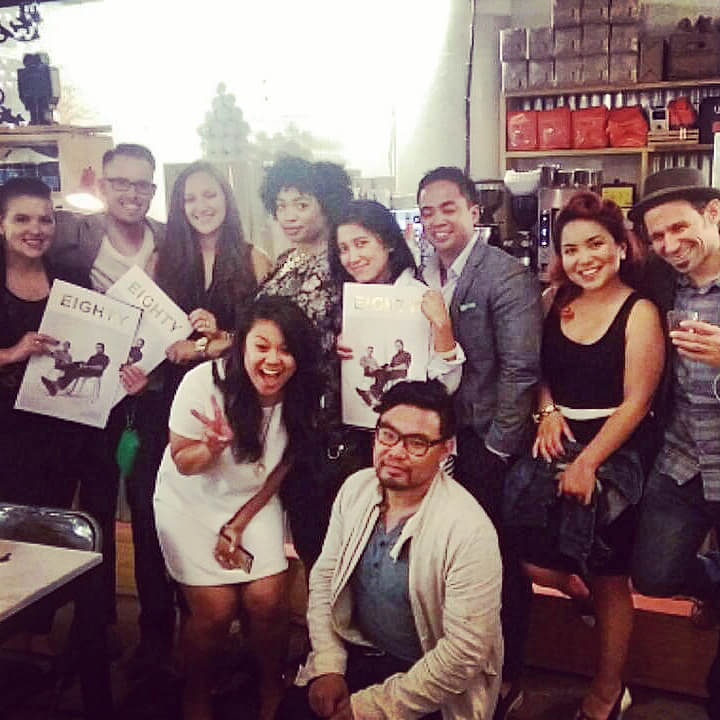 photos via @beyondthestoop on instagram
sending a huge congratulations to
chadner
and
marinell
on the success of your premier issue! we're all looking forward to the future of
eighty mag
, and the light it brings to our amazing city.
cheers.
jenn