(i think mr p knows a little TOO well... i can't help but talk about it all the time, he's definitely tired of hearing about the space shuttle by now!)
my last post
about the journey highlighted the transfer of the shuttle from the ground at JFK airport to a barge.
last wednesday was the
big day
though, when it went from our yard in jersey city up past the statue of liberty and ground zero, and up the hudson river to the
intrepid sea, air, and space museum.
this is where our crane picked up the shuttle and placed it on the deck of the intrepid.
i got to ride the tug during this last leg of the journey! it was fun texting my family to see if they could see me on tv, but after seeing news videos after i got home
(around 11:00pm!!
) it seems like they were focused more on the shuttle than the tug boat pushing it
(shucks).
what a fun, exciting, but stressful day.
check out some
"insider"
photos below
(i guess i didn't realize i was getting a photo shoot that day! the deal was that whenever i had to take a picture of my boss, i got a picture taken too, so i'm not the ONLY one with so many pictures!! haha)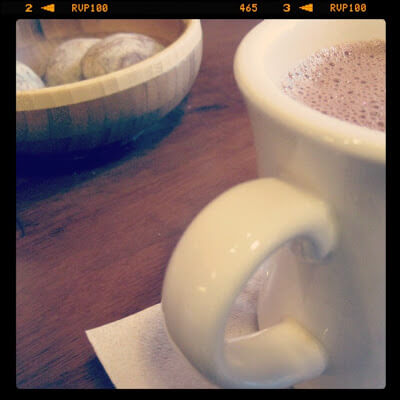 working hard, late at night, trying to get things 110% ready for wednesday's lift.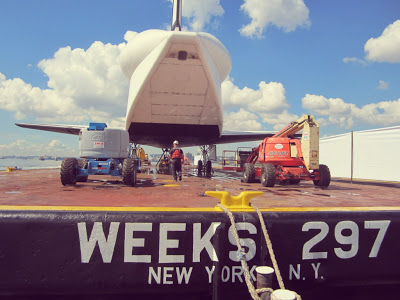 view from the tug!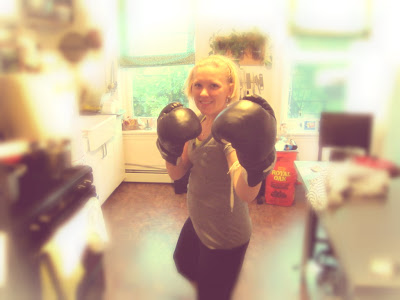 photoshoot time.
photo #1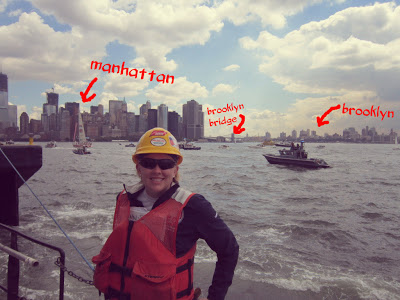 #2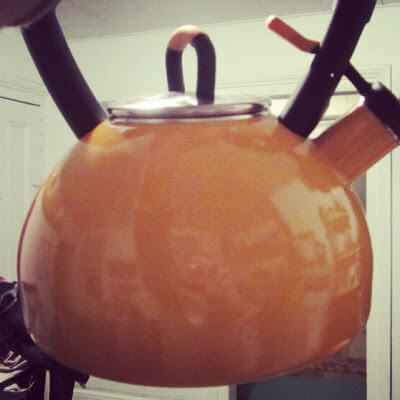 #3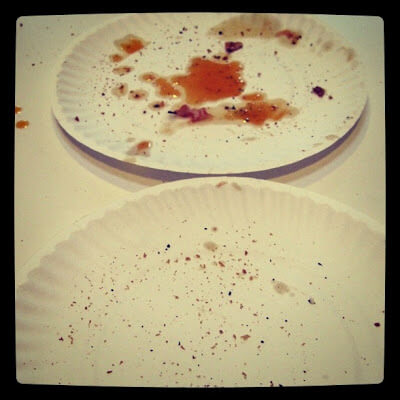 #4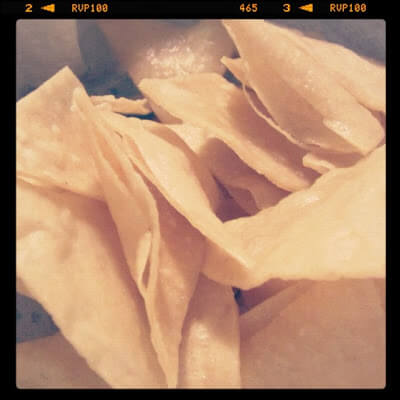 #5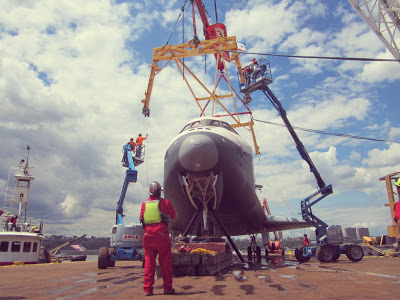 hooking up the rigging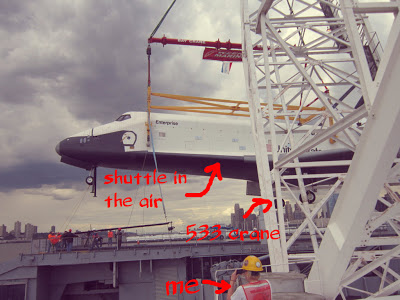 shuttle is swung over to the flight deck.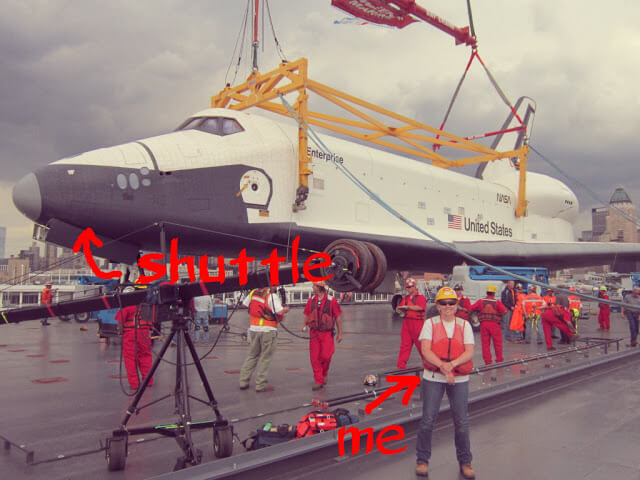 almost finished! just have to release the lift frame.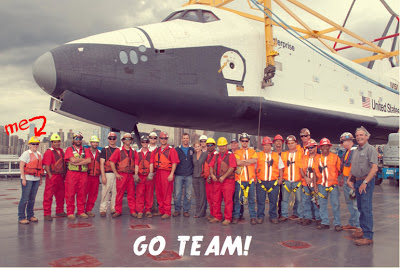 woooo all done!