did monday come too fast for anyone else? hung and i are finally starting to feel at home at our
new place
. as if we weren't homebodies anyways, we feel like we just want to stay home, in our house, together. no matter if i spent the whole week home not going to work, i'd feel like i need "just one more day" to enjoy the new place.
we had such a great weekend though, seeing friends every night, celebrating new apartments, seeing friends we hadn't seen in a while, and hosting our first dinner at the new place! saturday we got a few drinks with friends at
battello
. we went there
once before
for a "we finally got the house!" celebratory dinner, but our friends had never been. inside the space seriously makes you want to pinch yourself to make sure it's not a dream that a place like this is walking distance from my house. guys, it's BEAUTIFUL inside. edison bulbs dimly light up the place just enough to make it cozy, and just enough to reflect on the walls of windows, blending into the already-breathtaking views of manhattan.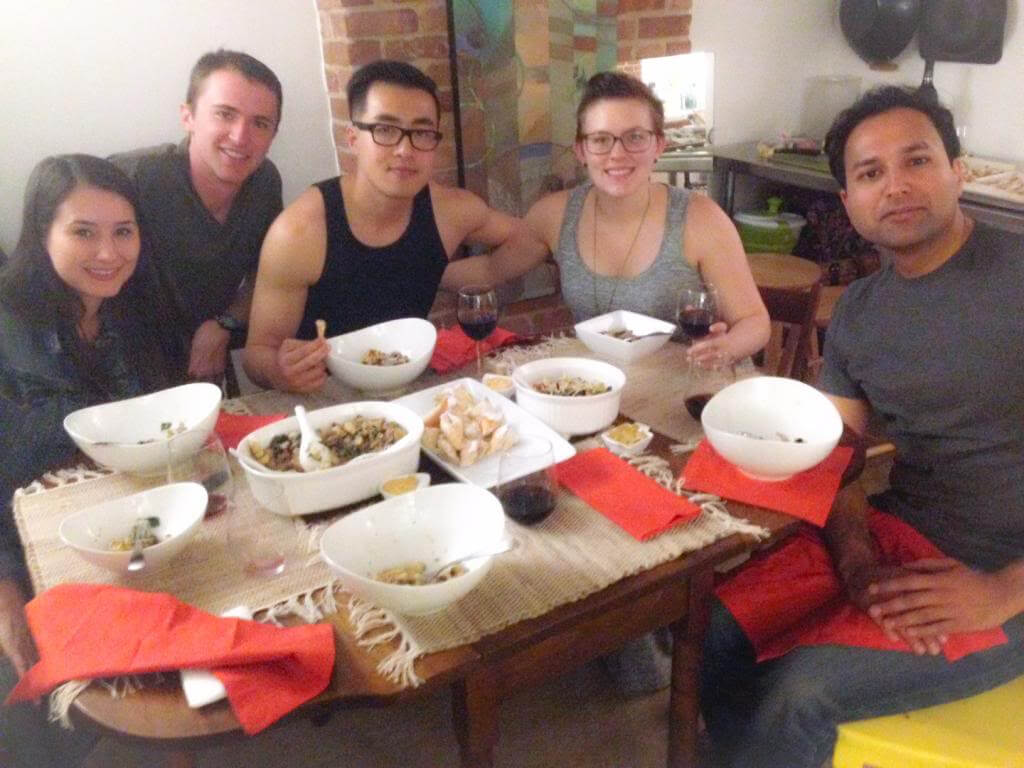 for dinner on sunday, hung had 2 new recipes in mind, both from a food blog called
Lady and Pups
. have you heard of it? he made the
herb gnocchi
, and she was right when she said "these gnocchi don't need anything else to taste good." if it wasn't for hung telling me i was going to spoil my appetite for the actual dinner, i would have kept popping them in my mouth like popcorn after they were boiled. if you want to have an awesome make-ahead meal, go make this stuff. why not make a quadruple batch? it freezes well, and you basically go through the same amount of effort for 4 times the output. she serves it with dark greens and ground pork, but they are good enough on their own.
the other recipe was her
infinite kitchen sink hand pie
, a hand pie with broccoli and cheese and garlicky goodness. and THIS recipe could be mixed up in so many ways. we made it vegetarian and just omitted the meat. i took a spoonful of the filling before it was stuffed into the pie dough, and gosh it was so good. for someone who turns away at the thought of making your own dough, this recipe is still for you. just don't do it! don't even make the pie dough! put the filling on pasta instead. or better yet, put it on spiralized zucchini. or spread it on toasted baguette slices. or smear it on a sammich with tomatoes and avocado. or serve it as a dip with crackers, pita bread, or veggies.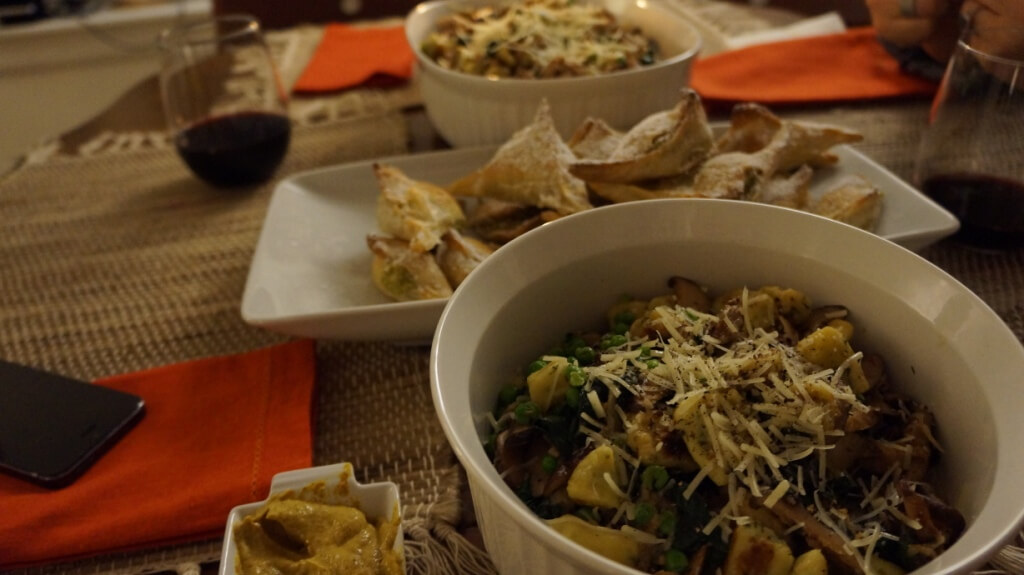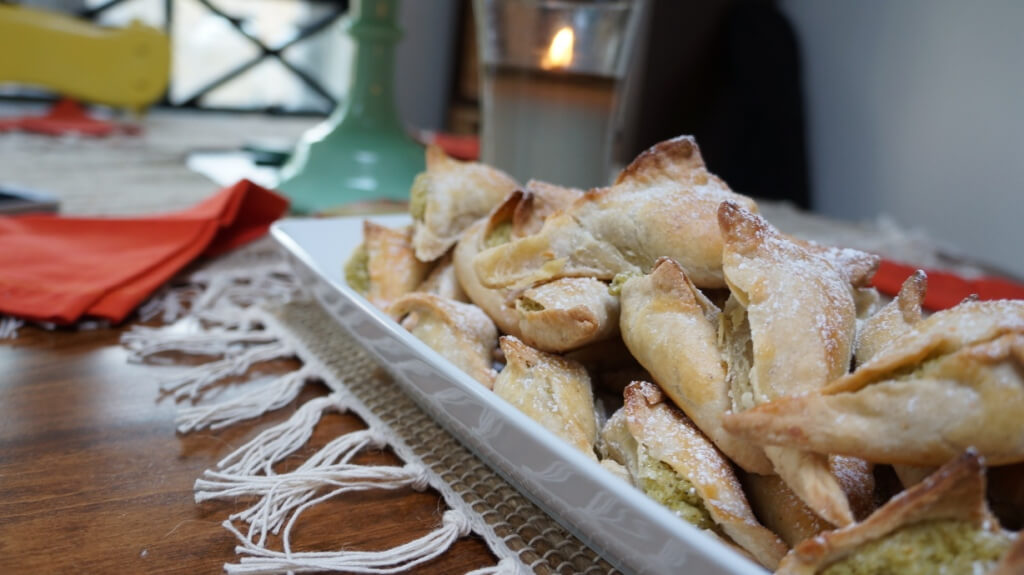 they busted open... we should have closed them with
egg-glue
.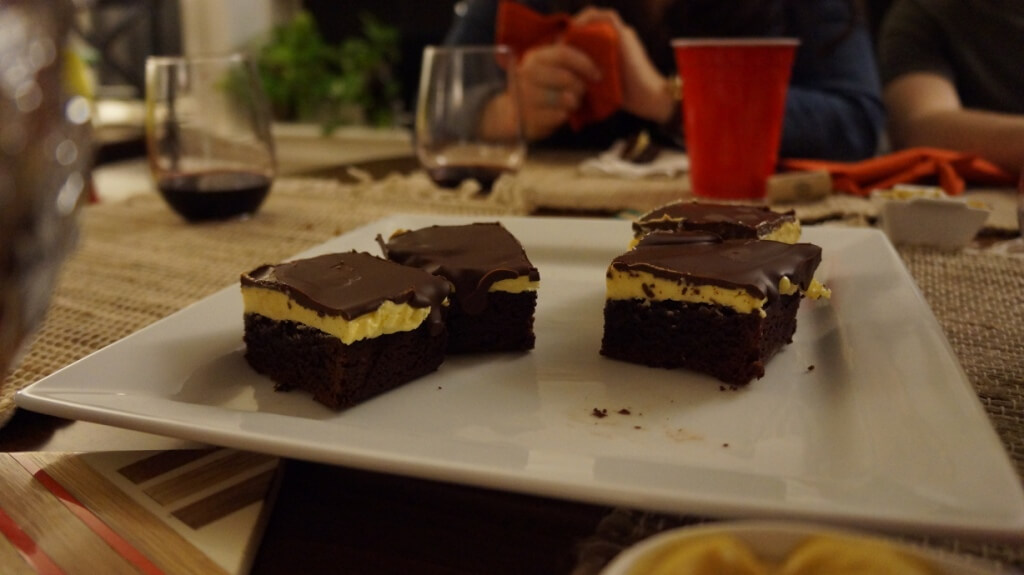 lenny never lets us down with his
SKILLS.
brownies topped with salted buttercream and chocolate.
and because the sun was shining and the windows were open all weekend
(and we finally got internet installed on Saturday morning)...
it was that much better. now we just have to get our butts thinking about swim suits, and get back to kickboxing!! that is, if i make it there on time, now that the inbound
pulaski skyway is closed
:(
happy monday!
cheers.
jenn