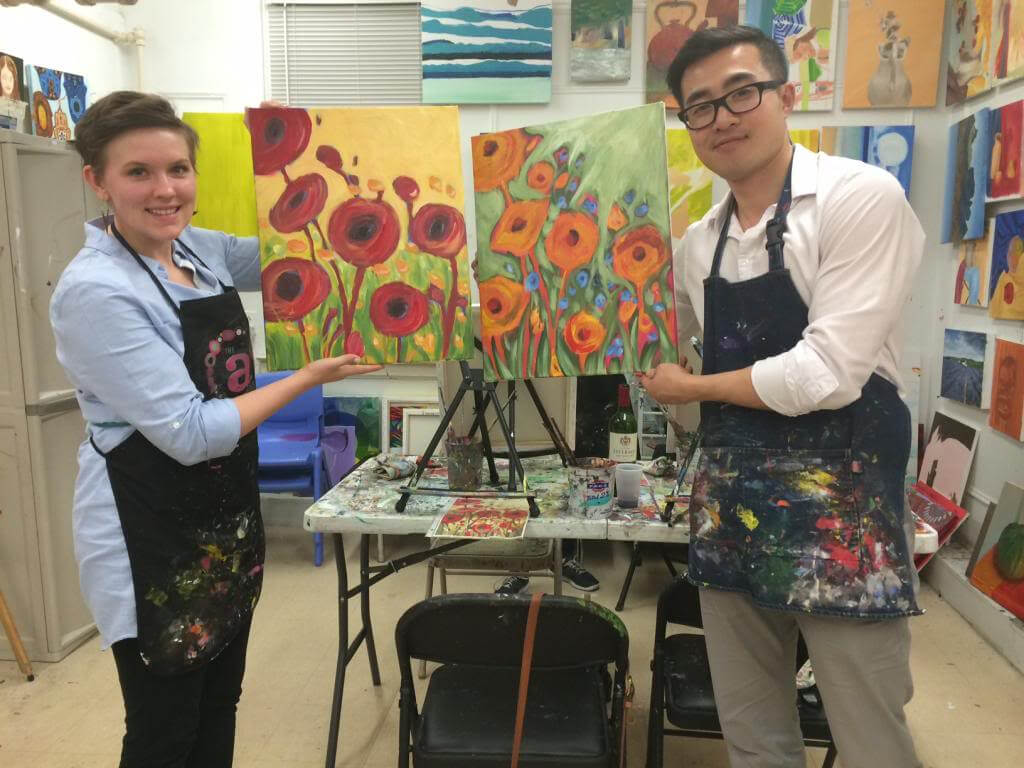 i think everytime i plan a date night from now on, i will only think that no date will top our
march date
(hint: that's when hung proposed !)
...however, last night was pretty fun too. trying to err on the cheaper side of things these days while we save up for a wedding and a kitchen remodel, i planned a night at
the art studio NY
for a painting class! i felt it was a little cliché when i signed us up. it seems that everyone is doing the BYOB painting classes, but now i know why! they really are fun! and we came home with two
clearly amateur
beautiful paintings to find a place in our home.
the class was 2 hours long and started at 7pm, the perfect time for me to get home from the burbs and take the train to the upper west side on 96th street. the class started with a little basics of "mix red and blue and get purple, mix blue and yellow and get green, etc." then our
instructor
, B, guided us through the layers of painting, starting with a base color to get rid of the white canvas, moving to a general outline of the big elements, and further into filling in the blanks, layering background colors and, and putting on the final highlights. it was so fun to see everyone's interpretation of the model painting. one girl painted in all black and red, hung's base was pink, and most of us started out with blue
(although it ended up being mostly red, green and yellow).
the class was very laid back, the wine was flowing, i swear they had my pandora station playing in the background, and it was just so relaxing. and at 2 for $50, it was a steal! in the end it cost us $70 because we had to purchase our canvases, but still... for $70 we got a lesson in painting, had a bottle of wine, and brought home two pieces of art!
i highly recommend
signing up
for a date night, a girls night, or even if you want to go alone and try it for yourself, you will surely have a great time :)
there may be another wine-and-painting date night in the future... but we have to find a place in our tiny home to put the paintings from last night first!
last thing, which one do you like best!? of course it's always a competition when it comes to these sorts of things :P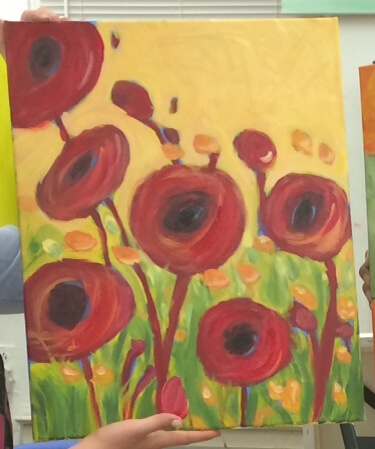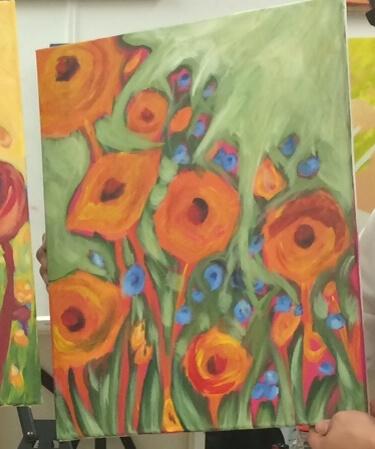 cheers.
jenn