baseball
beer
fireworks
(twice!)
mcd's
cookout
jello shots
all on a tuesday and wednesday?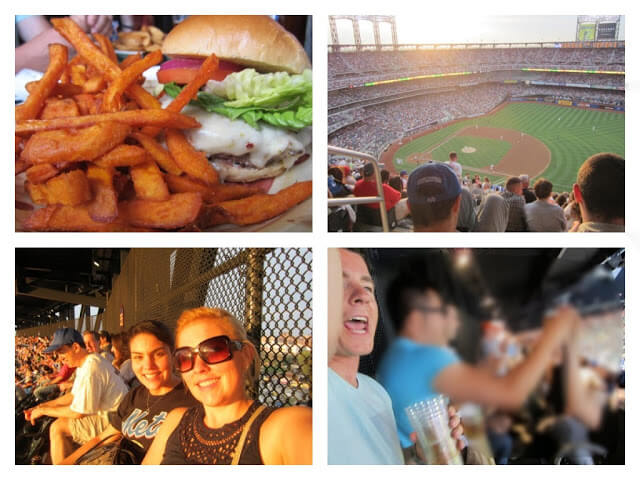 burgers and beer before the game at
molly blooms
... and
go mets!
(from the VERY last row... best. seats. EVER!)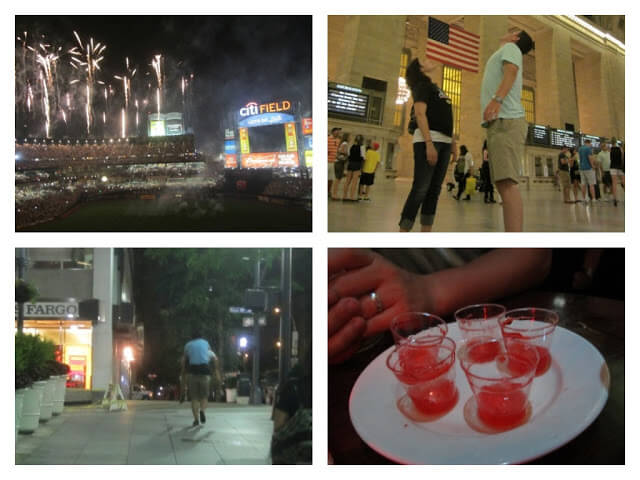 fireworks, piggie-back rides
(mr p: "man, i feel like mario riding on yoshi!" (immediately nick stops, crouches, and sticks his tongue out "bloop bloop"...),
stroll through grand central, and
(ugh)
jello shots.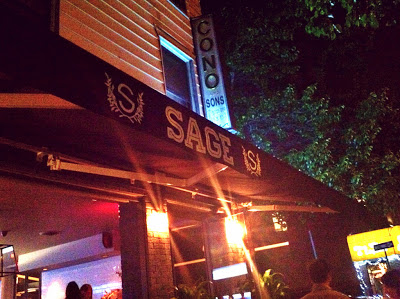 festive empire state building, mr p and christina have a quick heart-to-heart, and mr p orders
THREE
mcgangbangs
(well, one for me, two for him)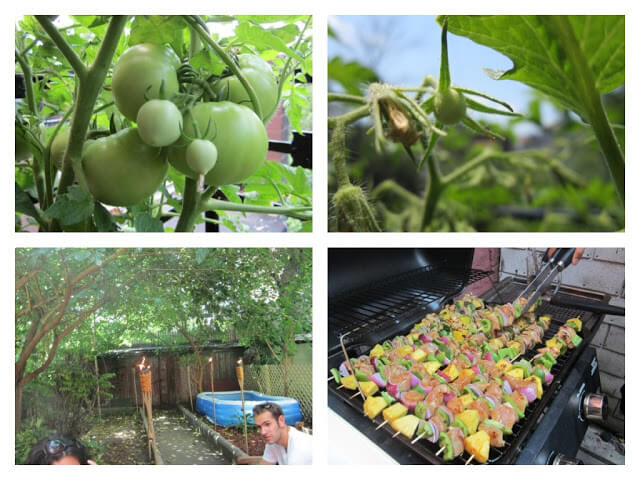 miracle grow in full form... so ready for those babies to turn red and juicy!
backyard oasis, complete with a blow-up pool and tiki torches, courtesy of my awesome upstairs neighbor!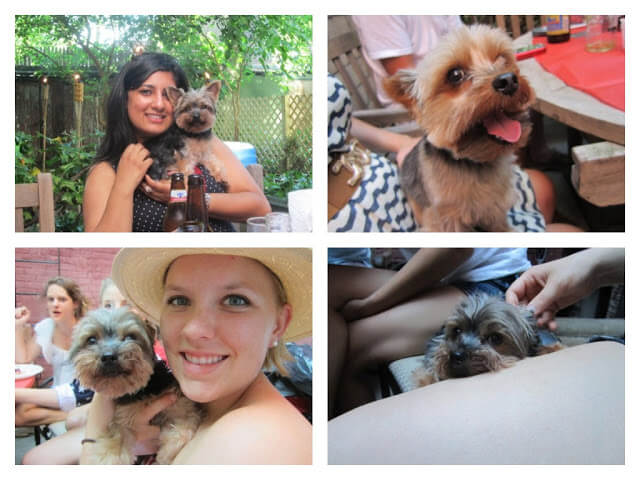 3 most adorable pups ever... also courtesy of my awesome upstairs neighbor
(of course, not cuter than

my boy stewie

, but he's 600 miles away)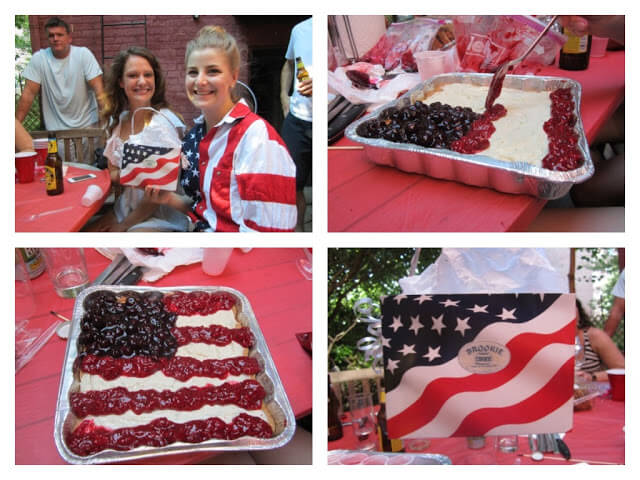 winners for being most festive! these girls are roommates to the owner/baker of
brookie cookie
, and my friend jo brought this awesome dessert pizza!
(brought the toppings separate, so the bext artist of the group could turn it into a patriotic pie :P)
after we stuffed ourselves with grilled food, lots of desserts, and jello shots
(again, courtesy of that awesome girl above us),
we ventured to hoboken to catch the BEST view of the

macy's fireworks

(yep! those ones you watched on TV!)

, with the manhattan skyline lining the background.
happy birthday america!!
now it's back to work... while all the people with more than 2 weeks vacation turned their weekend into a 5-day weekend.
someday, jenn... someday.
how did you spend your holiday!? hopefully seeing at least SOME fireworks!!