i've been waiting for this place to open for so long! those people know what they're doing when they start creating buzz about the place months ahead of time and block it off from the street, making it even MORE mysterious and enticing.  carefully following
porta's instagram feed
, i saw a little comment stating the opening for last night...  my instant reaction was "NOOOOOOOOO!!!!!"  i had been waiting for it for so long, and they just "had" to open on a day that i had tickets for another event.
(the tickets were only $5 a piece, do i really need to go to it? i'm going to miss the opening night of porta !!)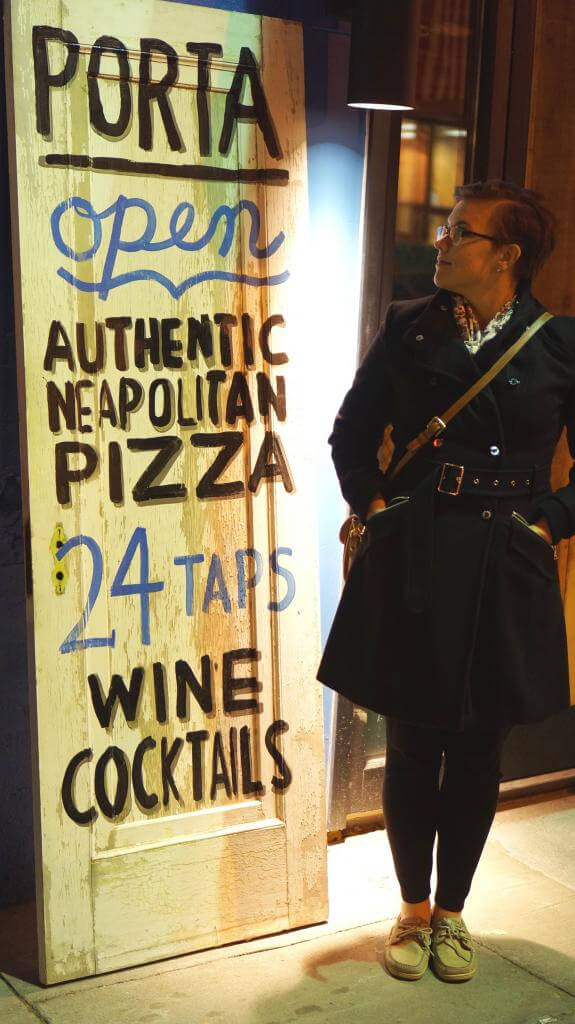 luckily for us, we were able to get back to
jersey city
by about 9pm after the
apartment therapy
maker talk
(more on that soon!),
when the place had NO wait!
(ok ok, we can handle a pizza and a beer, right? we technically didn't eat dinner yet)
impulse splurge of the week is officially commencing. 
read more about our impulse night out below....