i've been waiting for this place to open for so long! those people know what they're doing when they start creating buzz about the place months ahead of time and block it off from the street, making it even MORE mysterious and enticing. carefully following
porta's instagram feed
, i saw a little comment stating the opening for last night... my instant reaction was "NOOOOOOOOO!!!!!" i had been waiting for it for so long, and they just "had" to open on a day that i had tickets for another event.
(the tickets were only $5 a piece, do i really need to go to it? i'm going to miss the opening night of porta !!)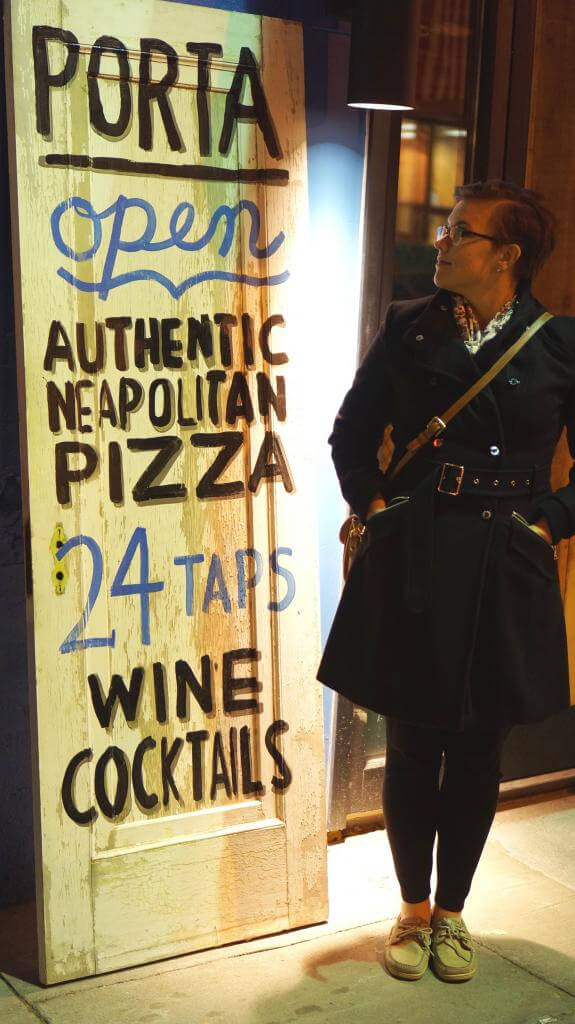 luckily for us, we were able to get back to
jersey city
by about 9pm after the
apartment therapy
maker talk
(more on that soon!),
when the place had NO wait!
(ok ok, we can handle a pizza and a beer, right? we technically didn't eat dinner yet)
impulse splurge of the week is officially commencing.
read more about our impulse night out below....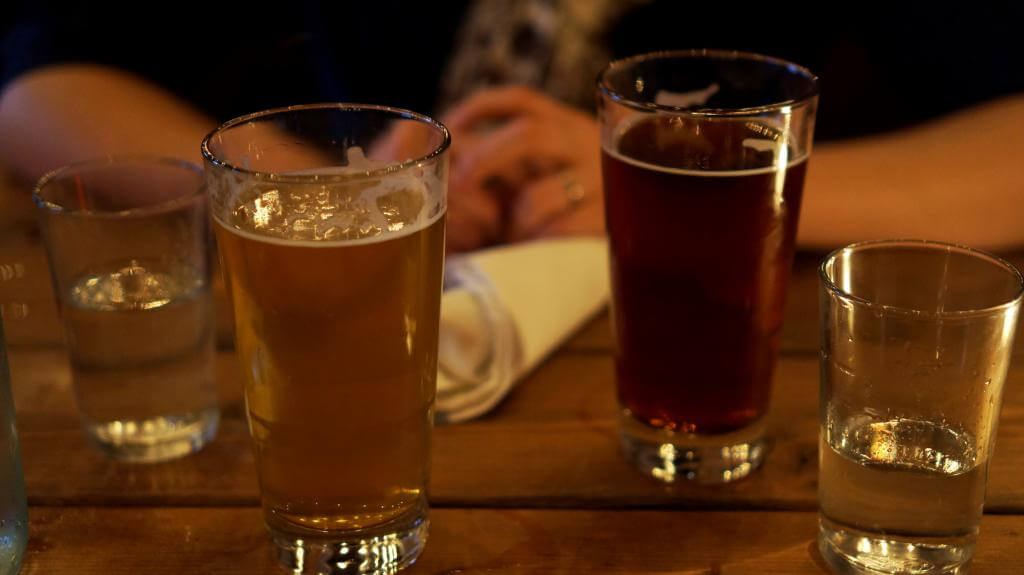 we ordered our beers, ommegang witte for him and brooklyn winter for me
(24 beers on tap, it was hard to choose!),
and then the pizza. with just a few pizzas on the
menu
, it was actually EASY to pick a pizza
(who else hates huge menus??).
we ordered the arugula pizza, hoping for at least a little bit of green to make us feel better about having beer and pizza for dinner at nearly our bed time. the arugula pizza is one with tomatoes, homemade mozzarella, garlic, and arugula with truffle oil. yes, yes it was delicious. we had no problem eating the whole thing. i couldn't help but keep saying that the crust was the perfect saltiness. it sounds like a silly thing to say about pizza, but i feel like pizza crust is either oversalted or underflavored. this one hit the bull's-eye. hung
(aka pizza master himself)
said he liked the crust, but enjoys a bit more chew to his crust. there wasn't a crumb left on the pan, so it's clear to say that we still loved it.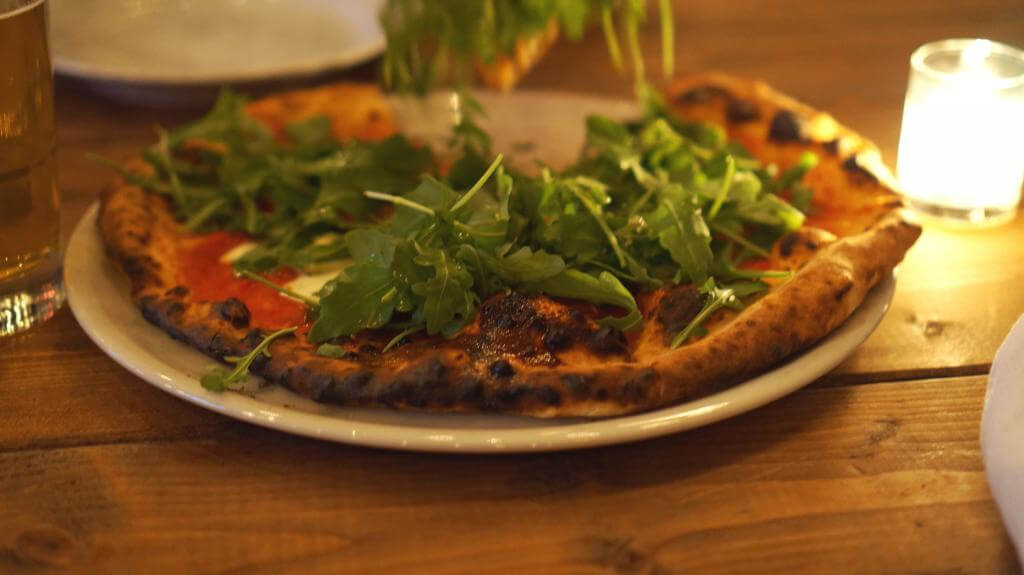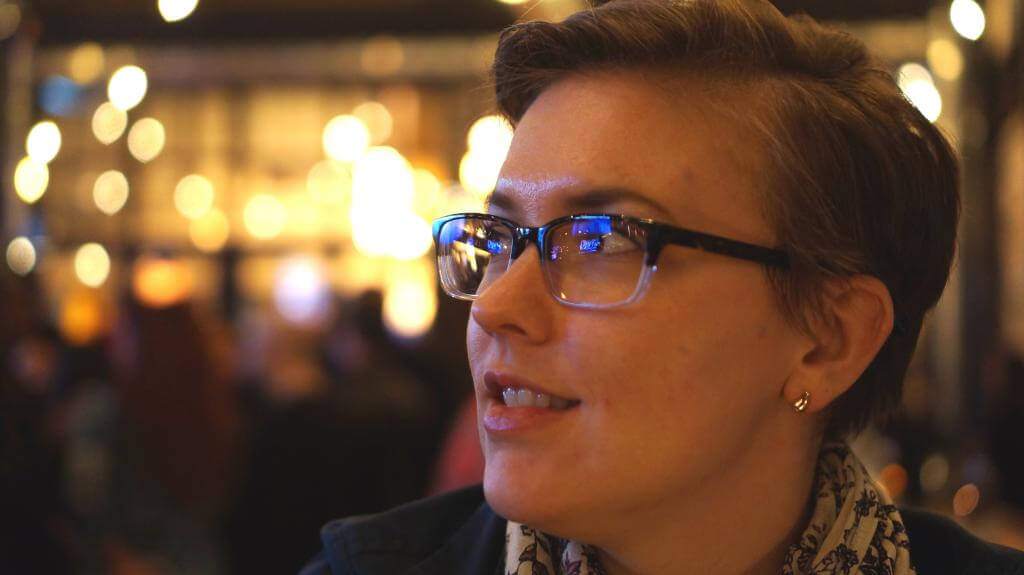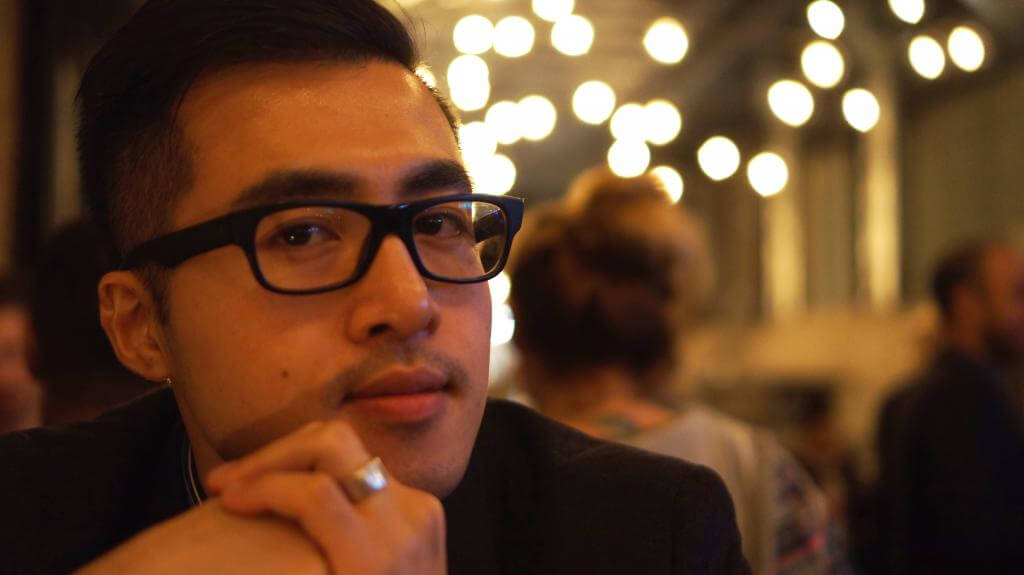 the space is HUGE on the inside. we didn't even get to see the upstairs yet, but gosh it's still big. and looks so cool with the bistro lights strung throughout the ground floor, spanning all the way from newark ave to christopher columbus blvd. the rustic décor, the unfinished walls, the dim lighting... the whole ambience of the place is warm and inviting. now if we could just get rid of those TV's
(the bright blue tones coming from them totally kill the dark warm cozy scene they've got going on),
but they are just in the front, so we can deal. we even thought about coming up with a tv that can play everything in sepia tones so those who want to watch the knicks play and those who want a romantic evening out can sit side by side ;)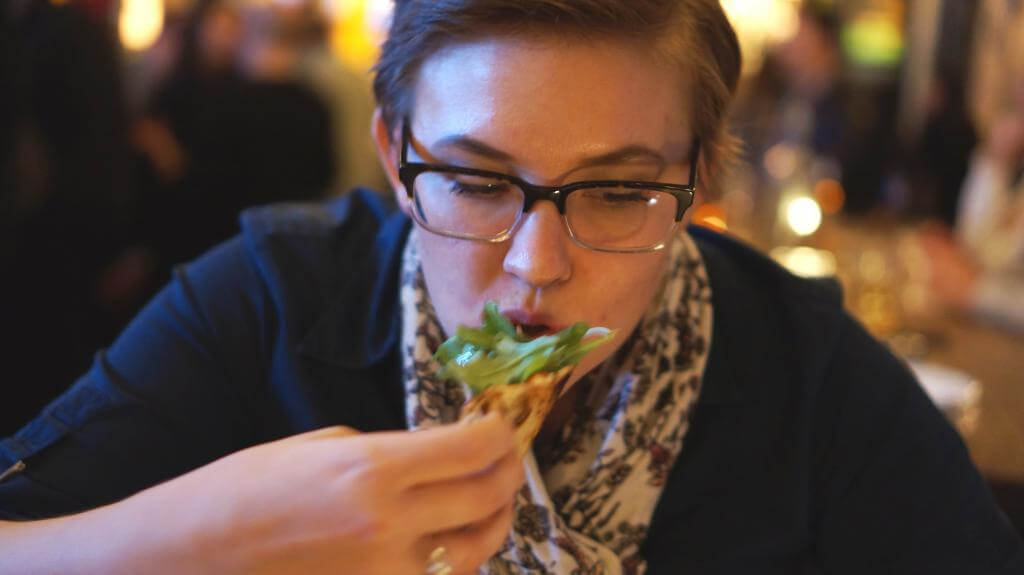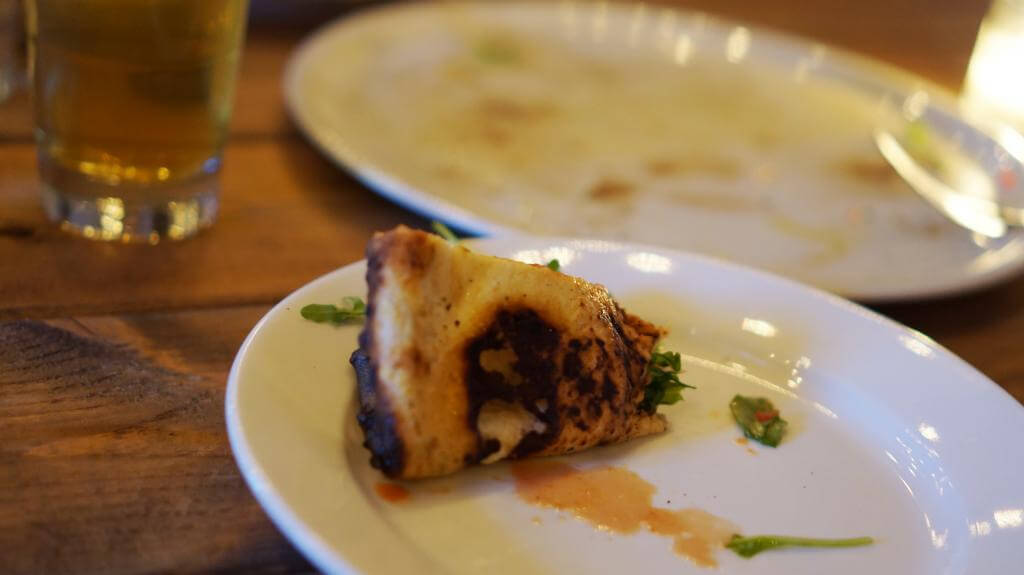 i'm so glad we were able to stop by last night! we were seated at a high-top table communal-ish table with some strangers on the other end that we didn't say a word to until we were getting the checks. this small interaction sparked a "OMG I LOVE
JERSEY CITY
" chat with this couple who clearly is as excited for the good things happening here as we are. what a nice surprise to end the night!
so yes, good things are happening in
jersey city
, and i'm about to burst in excitement!! high five for a great opening night,
porta
. we'll definitely be back :)
cheers.
jenn