the night started off with gin and tonics.
we moved on with panini-making on our panini-maker:
special buffalo sauce (see below)
thinly-sliced fresh mozarella
roasted chicken (we picked up a rotisserie chicken that night)
smash inside panini maker/george foreman/hot pan with brick on top until cheese is melty
i opted for a kale and red-leaf lettuce buffalo chicken salad instead, using the special sauce as dressing


mr p's special buffalo sauce
(to be used as a thick and creamy salad dressing, or as a spread for sammiches with a kick, or dunking celery sticks)
2 tbsp lemon juice
1/2 cup miracle whip
1 cup greek style plain yogurt
1 tbsp spicy brown mustard
3 tbsp Frank's Red Hot
2 tbsp ranch dressing
(could achieve similar taste by omitting the ranch and adding ing some spices, but we had this on hand already)
whisk all ingredients together in a bowl and it's ready to go!


after we devoured our sammiches and salads with the new favorite sauce, we headed on over to our local
barcade
for some brews
(think walls lined with 25-cent arcade games and an always-changing, extensive list of craft beers on tap)
we saw lots of friends
we celebrated a birthday
we drank lots of beers
we may or may not have taken a shot of tequila
i went to work the next day.

was i feeling 100%? no.
was it worth staying out late with fun friends? absolutely!
it's so hard to say no to a night on the town at a place that's merely steps from my front door... gosh i love this town.

cheers to the weekend! what are your plans!?
we're going to santacon and a friend's holiday party :)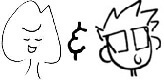 p.s. i'm obsessed with my new
wedge sneakers
, even though mr p says with hesitation "...i guess... they're sorta growing on me..."
p.p.s.
santacon
is this weekend!! you betcha we're doing it!