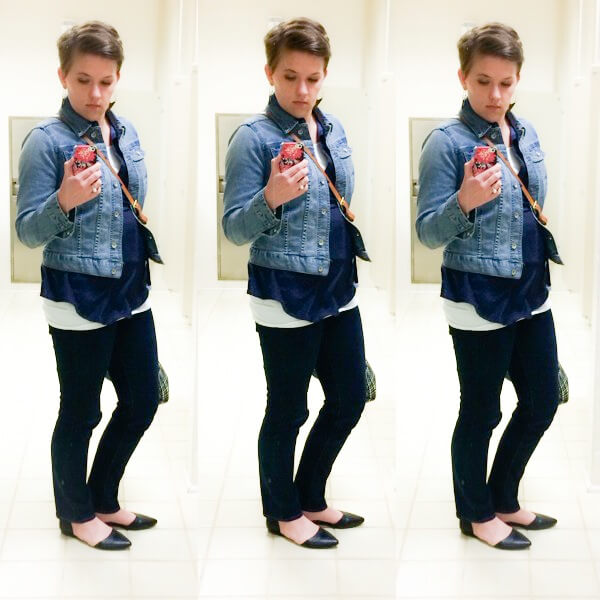 they are awesome and awful at the same time.
if they button up the front, they droop at the shoulders.
if they fit the shoulders they can't button.
jean jackets are my FAVORITE "accessory" for spring and fall.  i say "accessory" because rarely am i wearing one for keeping me warm.  every single one i try on has something that's just not QUITE right about it, though.  after purchasing what i thought was the perfect one at the gap last year, i decided i needed one that fit better in the shoulders.