buy new workout clothes.
yes, it sounds silly, because pretty much ALL new clothes put a smile on my face. but lets get real, friends. great fitting compression pants and a figure-flattering top will make you want to go to the gym more than your cotton capris that always fall down, your 2-for-$8 sports bras from Wal-Mart that chafe your chest, and your baggy shirt from high school with the holes in the armpits.
last weekend mr p and i purged. and i mean PURGED. we got rid of so much stuff that i took 10 trash bags of donate-able stuff to salvation army. with that, though, i got rid of a lot of clothes i used to wear to the gym with the intention of getting stuff i actually enjoy wearing. i went through my drawer of "these are the ones i like" workout pants, picked out my favorite style, and vowed to get 3 more pairs.
off to
old navy
i went! although i can't always high five the quality of their normal clothes, i'll definitely high five the quality of their
workout clothes
. the
compression pants
are pretty darn amazing. i wish i would have taken a photo of myself in the fitting room. if i was with my mom it would have been one of those laugh-so-hard-i-can't-breathe moments. i put on the pants, bent over with my butt towards the mirror, and tried my
HARDEST
to stretch them enough to see my undies. i got into all kinds of funny positions just to make them stretch more, and it just didn't happen. the pants priced at just $22.94 were
NOT
see-through, not matter how hard i tried. move over
lululemon
,
old navy is kicking your butt, and they
DO
accommodate
"larger" sizes
, for a fraction of the price.
after feeling good about the pants, i decided to try on their
compression tanks
that were sports-bra-like on the top, loose on the bottom... perfect for this girl with non-washboard-abs!! i mean, come on, am i the only one not comfortable wearing a skin-tight tank when i work out!? this shirt is the best of both worlds. tight on top, loose on the bottom.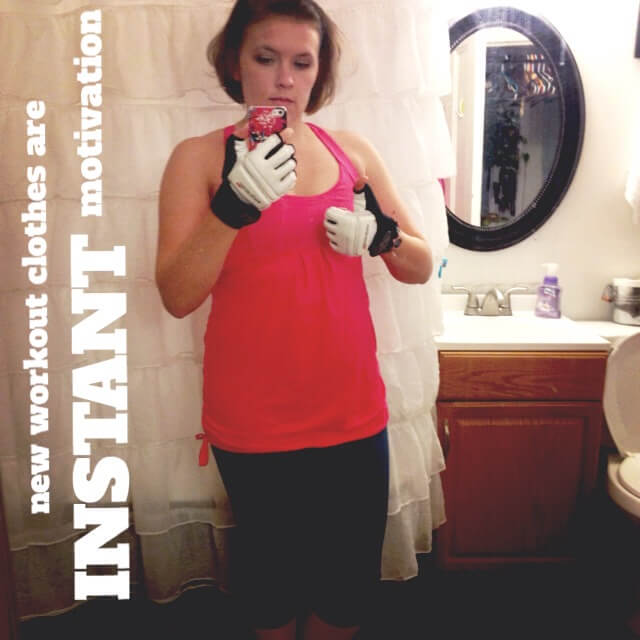 awesome new shirt
,
awesome new pants
,
instant motivation
.
case in point:
yesterday i get to the gym at 5:45am, 30 minutes from home, doors down from the office... as i grab my things to go inside and run my butt off, i realize i forgot a shirt. as in i don't have a shirt for work. i had to make a choice. go back home and get the shirt, and NOT work out, or suck it up, make do, and run... this girl did NOT go home! she ran 4 miles and wore her coat all day at work. BOOM. new clothes = motivation.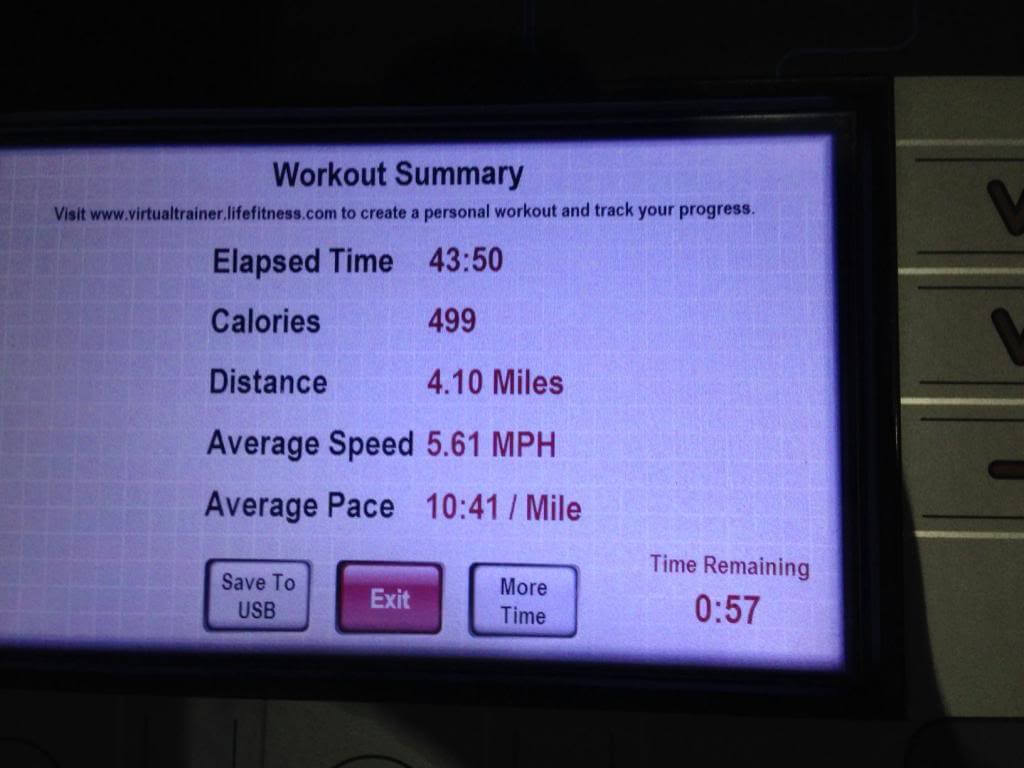 what gives you instant motivation to get fit? tell me about it! maybe i'll think about it next time there's bagels in the office
(read: today)
or the office buys me qdoba for lunch
(read: today)
cheers to the weekend!
(maybe with all this extra motivation i'll actually work out instead of eating fried pickles at LB Burger Bar )
-jenn
p.s. since monday i've put in 8 workouts including running 15 miles and going to 4 kickboxing classes at JCTKD. does that mean it's ok to eat authentic japanese ramen for dinner? no? i'm doing it anyways, because it's date night tonight!