the day i found
this website
, is the day i found this shirt, is the day i bought 2 of them.... so mr p and i could be matchy matchy of course :P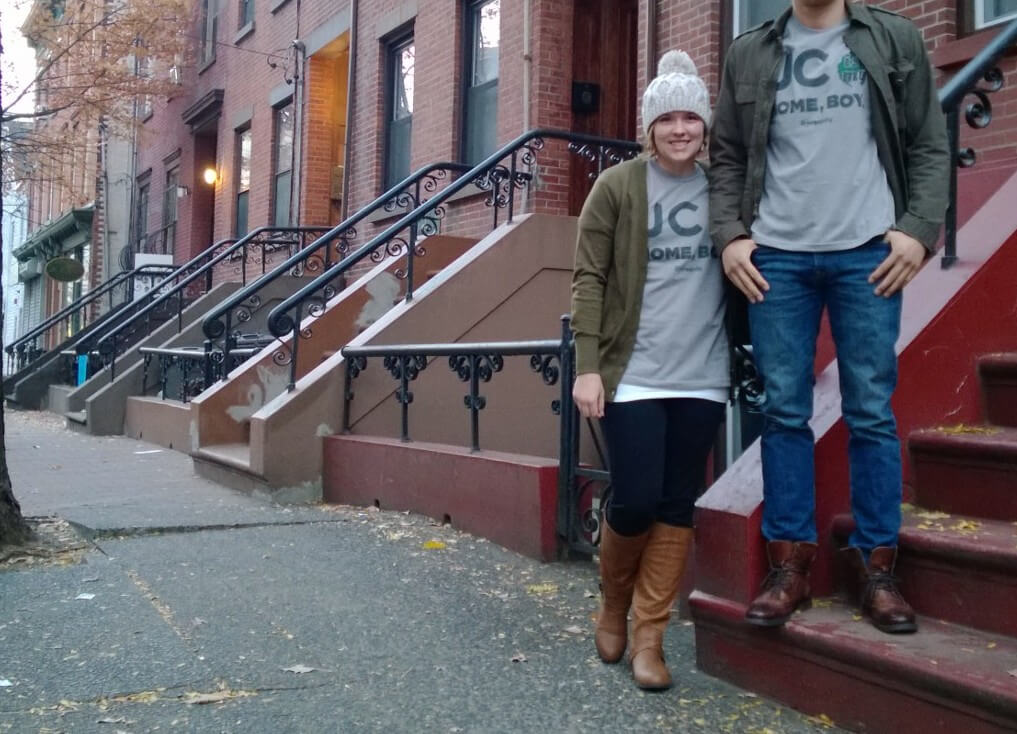 since college, my stash of comfy, worn-in, silk-screened t-shirts has dwindled. that's partially due to the fact that mr p cringes whenever he sees me wear "that orange one with the words peeling off and paint stains", partially due to the fact that i'm ruining my poorly-made
malm dresser
because i'm such a pack rat. i've acquired exactly 2 t-shirts since college
(4 years ago!),
and ALL of them are pretty unacceptable wear anywhere outside of my 400-SF apartment.
all of that combined led me to the impulse buy of our new
"jc is my home, boy"
shirts.
(meaning "jersey city", of course, what else were YOU thinking?)
they are
hipster
nice enough to throw on with a cardigan and head over to
barcade
, comfy enough to sweat it out at
JCTKD
, and hey, who are we kidding, i'm
GOING
to wear it to bed too. it might even be cool enough to get a #ootd on my
instagram
one day
(read: today).
do you, too, live in this awesome place called jersey city?
(business insider, business insider, and new york times think it's pretty awesome too, btw).
if so, you might want to go buy this shirt too!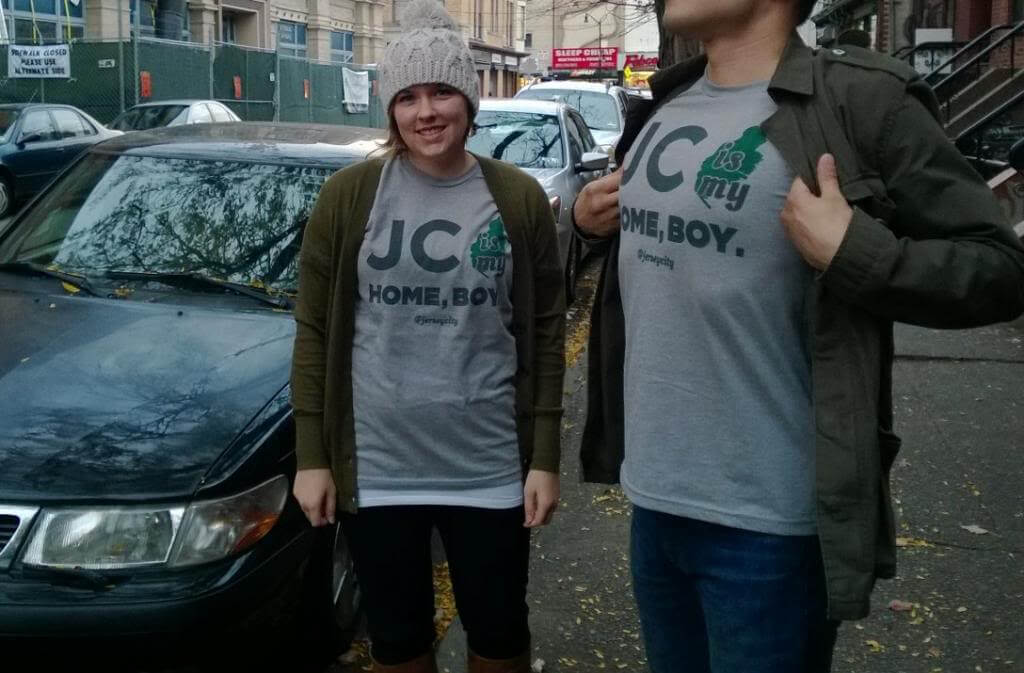 ("hey babe, you need to open up your jacket so we can see what your shirt says")
cheers.
jenn