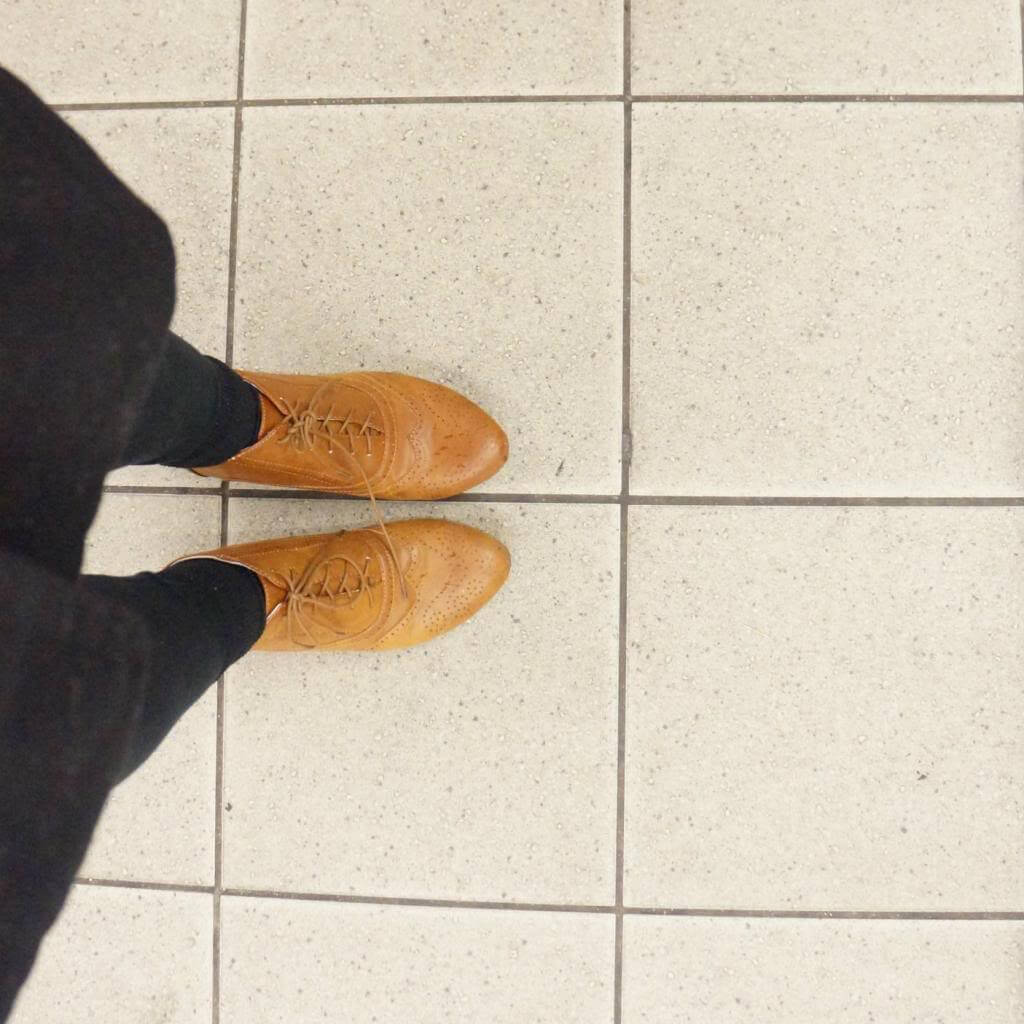 i know i'm practically the last one to jump on the style of wearing oxfords, but right now i can't help but to try to pair these with everything i own.
so far so good, because i've worn them everyday since saturday. with
salmon
pants, with leggings
(shown, while waiting for a subway train),
with black tights and a short lacy dress
(same one from the last jenn styled! it was my NYE dress too)
, yesterday out and about in my pj's, and today with jeggings and a green silky top. plus these ones were a "trial" pair, at only $20 from
papaya
. when i wear them to pieces
(it will be a sad, sad day)
i might invest in a more durable, well-made pair.
how do you wear yours?
what do you think about oxfords? i feel like you either love 'em or hate 'em...
(obviously i'm a lover!)
cheers!