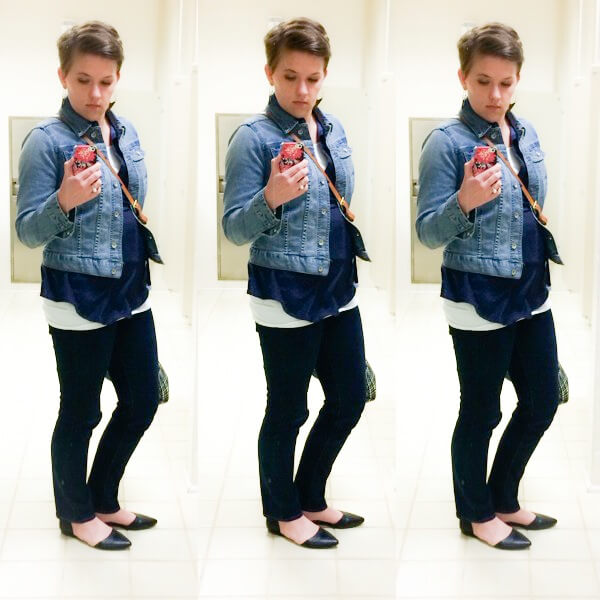 they are awesome and awful at the same time.
if they button up the front, they droop at the shoulders.
if they fit the shoulders they can't button.
jean jackets are my FAVORITE "accessory" for spring and fall. i say "accessory" because rarely am i wearing one for keeping me warm. every single one i try on has something that's just not QUITE right about it, though. after purchasing what i thought was the perfect one at the gap last year, i decided i needed one that fit better in the shoulders.
...and for this
$30 steal at target
, how could i say no?
the only odd thing is that now i'm wearing size 10 jeans with a size extra-small jean jacket. either jean jackets really
ARE
made weird, or i'm just
THAT
unproportional.... shopping for boys is so much easier. it goes like this... "what size do you wear?" "medium" "ok"
on another note, guys, it's the weekend!! i'd love to share that i'll be frolicking around my neighborhood absorbing the awesomeness of the cherry blossoms.... but winter decided to show his freezing face this week and pretty much destroyed the buds on the trees :( i'll pretend the pillowy pink blossoms are filling all the trees by
instagramming
that one tree by key foods that bloomed a few blossoms before the storm instead.
have a hoppy easter weekend!
(too cheesy? sorry about that one)
cheers.
jenn