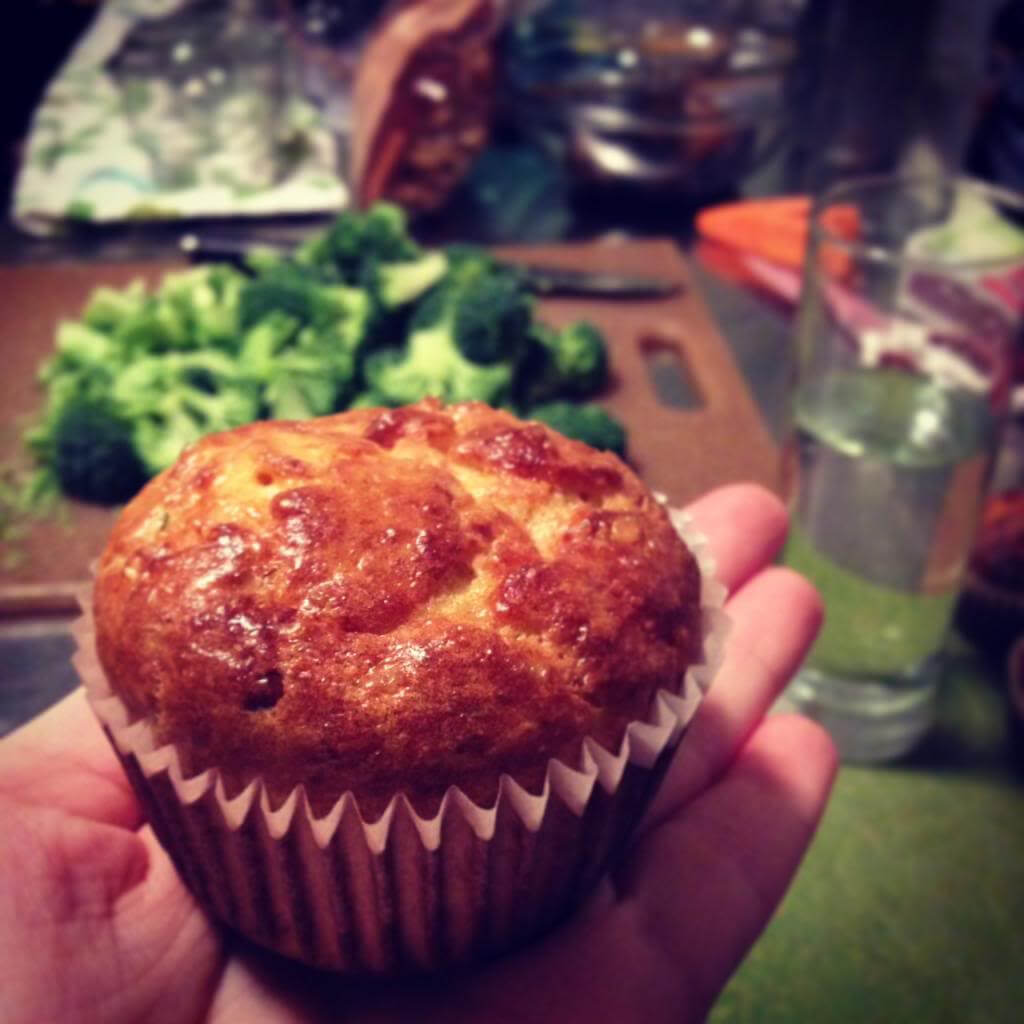 you may have noticed there haven't been a lot of
recipes
on here lately. that's not to say that we're not cooking
(there's not a day that goes by that i'm not cleaning dishes at our house),
we've just been total slackers when it comes to sharing the goods! ...and we've been doing a lot more of "hey i saw
this
great recipe in
food network magazine
" or "i want to make
this
from
thekitchn.com
".
last night was one of those nights we were dying to try something we saw on
thekitchn.com
:
savory muffins
i scored a half snow day from work, and told mr p i would make anything he wanted. anticipating a response along the lines of something for dinner, he wanted muffins. after trying scallion and black pepper scones at a&j king in salem a few years ago, we've been talking about savory baked goods ever since, yet we never take the time to make anything!
though not all of the ingredients for the muffins were things we had on hand, the
actual recipe
(
see here
)
was simple, and didn't require a lot of dishes
(that's the WORST part about baking sometimes!)
with just 1/4 cup of whole wheat flour, the recipe was nearly gluten-free, and could easily be substituted with a gluten-free flour. the original recipe calls for prosciutto and chives, and i simply read that as "some sort of cured meat and something onion-y". instead i used hard salami and scallions
(hey, we had it on hand!)
the recipe also calls for muffin liners and spray oil to keep the muffins from sticking to the liners. we didn't have any spray, and gosh they stuck so bad. next time i'm definitely just buttering the pan and forgetting about the liners!!
the
recipe
is great for big group breakfasts, because the muffins are all finished at the same time (as opposed to cooking eggs, omelets, french toast, things that take lots of labor and you must eat as soon as it hits the plate.
.....well, and they are also good for snow days when you have a bit of extra time on your hands ;)
the
recipe
is a good base for any savory muffins, really. maybe i'll try adding amaranth or millet, or maybe i'll try adding in goat cheese and cracked black pepper! with all these ideas they make be on our weekend breakfast menu for a long time! the amazing smell in the kitchen was enough incentive to make them again!
cheers.
jenn