For the past two days, we have been really trying to finish the bathroom before our move on Saturday. It would be a shame not to have at least the plumbing done! Living without a toilet or shower is unacceptable!
We finished the bathroom floors yesterday, and today we ended up getting the toilet installed and water lines hooked up to the tub, however we are missing an overflow drain pipe for the tub, and we need an extension drain pipe and extension for the cold water at the vanity. Plumbing stuff is so confusing!! I think we can handle it though... we may just be out of an overflow drain pipe for the clawfoot tub since big box home stores say it's
specialty
plumbing.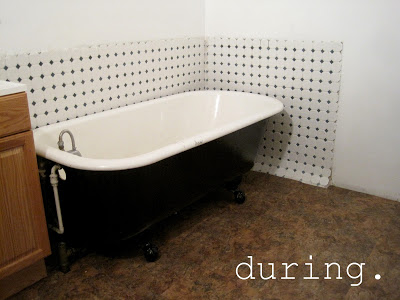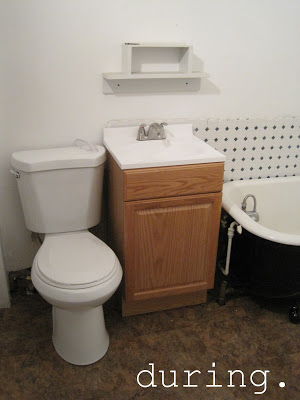 We also need to install the new light fixture, hang the new mirror, and install the new shower curtain rod. Crossing our fingers to have that done on Sunday!
Have a good weekend :D
Toodles.
J&H