Quote of the night (following Mr P and I doing a big high five):
" We are awesome! Only at Ikea can you fit two people and an entire 57.5" kitchen cabinet and sink in a
Yaris
. This definitely wouldn't have fit in my Accord!" (i.e. much larger car with a normal trunk instead of a hatchback)
Sadly, though, we have to take it back. We were just too excited that we could get a cabinet, countertop, and sink, all for a relatively cheap price, in a configuration that fits our awkwardly arranged kitchen that has pipes and other unusual obstructions in the sink cabinet area.... we forgot to measure :( We just assumed it would fit, but it's just a few inches too long. It would fit if it could actually go wall-to-wall, but the water heater (and all kinds of scary gas and water pipes) are blocking our little sink nook by about 4 inches.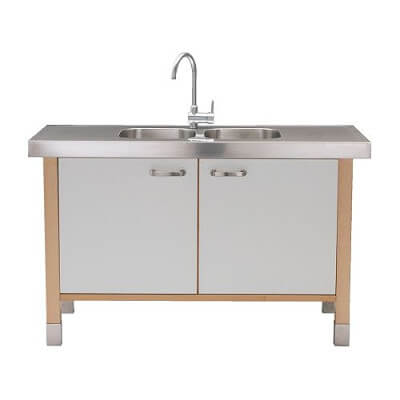 It was perfect for our situation (sigh).
I guess we're off to Plan B now. Well, more like we have to figure out a Plan B. Getting a base cabinet isn't hard. Installing a sink isn't hard. Getting the countertop is the scary part. We don't want to PAY someone to cut and install a countertop for us, so we are going to try to do it ourselves (youtube will be a major contributor).
Considering we are
MOVING IN THIS WEEKEND
, we need to think fast! Any suggestions are welcome, but Plan B right now consists of us trekking to Home Depot and buying a base cabinet, countertop, sink, and faucet and cutting the countertop and installing everything ourselves.... ahh!
Toodles.
J&H