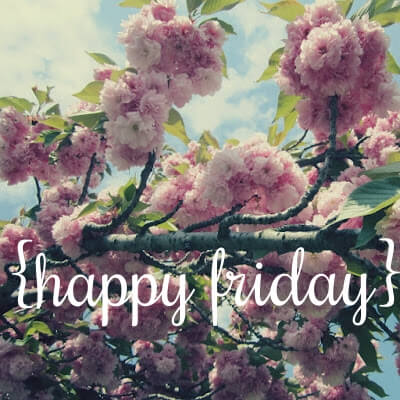 oh hey guys! it's friday! ...which means we get to
relax!
drive 4 hours for a weekend away! although we're pretty darn exhausted from 3 weeks of nonstop painting, refinishing the hardwood floors, and moving, we're going for a mini family vacation with hung's immediate family and i am SO excited to see them!!
last year we went to ohio more times than i can count for very unfortunate circumstances, but in the midst of it all, we got to see hung's family more often than we ever anticipated. now that we aren't going back so often anymore, it feels like FOREVER since we've all been together! ...even though it has been just 3 months.
the idea for the trip was to see the cherry blossoms in DC, but with the crazy weather this year, it has been hard to predict when they will bloom. although google says the peak bloom won't occur until later next week and next weekend, we're hoping to see at least a few blooms this weekend too.
my body is pretty darn worn out from being on the move
(literally)
for so long, but i can't help but have a smile on my face for all the good in our lives lately :)
happy friday, friends!
cheers.
jenn
p.s. photo is from this post two years ago when my mom came to visit and we went to the brooklyn botanic garden.. guys there's a whole FIELD of cherry blossom trees there and it's GORGEOUS when they are at peak bloom!!