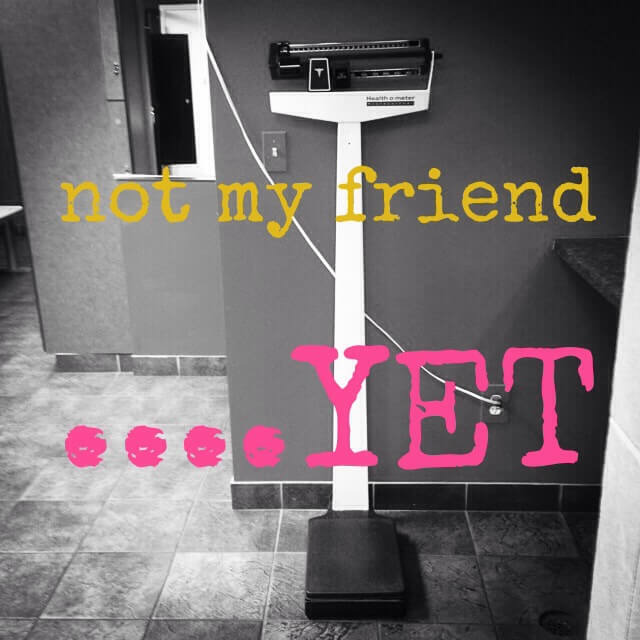 it's finally clicked.
(i think)
a few weeks ago i weighed the most i have ever weighed. i'm not telling you how much, because i'm not brave enough yet. when i get to a confident weight, i'll tell you the highest number. i successfully avoided jeans all summer by wearing skirts, dresses, or my favorite
uniqlo leggings pants
(aka fat pants)
....but when this amazing fall weather started to settle in, it hit me.
"jenn, you're bulging out of your double-digit jeans. GET. IT. TOGETHER."
you see, there's nothing wrong with "double-digit jeans" if:
....you feel great
....you know you're healthy
....you know you're doing the best you can
....you know that's what's right for your body
(the proportions are different on a 5'-0" girl than a 6'-0" girl)
for me, it's not ok.
i FEEL overweight.
my BMI says i'm overweight.
my jeans are tight.
my arms don't fit into clothes that otherwise fit the rest of my body.
my calves don't fit into ANY
(and i mean ANY)
riding boots
(i'm on my second year of searching)
the kicker:
in an honest effort for mr p to calm me and to make me feel ok with my looks, he says "hey babe, you know who your body reminds me of?" "....who" "lena dunham"
(jenn bows her head in sorrow... you know, lena dunham can be praised for practically everything she does, even showing off her 'bod' on girls, but, ya know, that bod is not exactly something to strive for...)
he's totally right. round-but-not-SO-round waist, average height, small boobs.
mission STARTED!
(what does that mean, don't you already go to kickboxing multiple times a week?)
well, yes, yes i do. but it's not enough for this foodie mcfood-loving girl. you see, i have an amazing cook of a boyfriend who cooks amazing food
(so does his mom)
that i just can't turn down! seconds, you ask? no problem. i'm great at eating my kale smoothies for breakfast and chowing on a healthy salad for lunch. but when it comes to the weekend, i can't say no! if i'm going to go out to eat, i'm going to ENJOY that $30 meal!! who wants to spend $18 on a salad when they can spend $25 on a leg of lamb and actually enjoy it? who wants to sit at a
late night ramen spot
with no food while everyone else chows on the best ramen in NYC? not this girl!
that, my friends, is why I've decided to join gym #2.
gym #1
has kickboxing classes once a night. that's it. though i love it, it's a defined, limited workout, and it's obviously not enough. i joined another $10/month, standard gym, with
guidos grunting
and all. it's not ideal, but it's perfect for what i want: treadmills, ellipticals, and the occasional machine weights.
...but 2 gym memberships means 2 workouts a day.
yikes! remember when i said it's all about
"
finding the time
"
to workout? well now i've found myself waking up just 15 minutes earlier to get to the gym for a 30-40 minute workout
(apparently i can get ready super fast when i'm in a hot humid locker room!)
or filling that extra hour before kickboxing with a 2-3 mile run.
i'm in it to win it this time...
5 pounds down so far. let's
DO
this!
cheers.
jenn