Mr. P is by far a better cook than myself and most people I know, and anyone who has had his food will surely agree. But lately, mostly because of the heat wave, I've been cooking a lot more! ...or at least throwing something together edible enough to eat. Most of the time our dinner conversations begin with me saying "Wow, babe, this is sooo good!" because Mr. P's cooking is really really good. But it's nothing new. Maybe it's a new recipe, or a new food, but the fact that he can cook so well and put a 5-star meal on the table, it's absolutely no surprise. However when it's he who says "Wow, babe, this is sooo good!" I feel like a million bucks!
So, today I'm posting from one of those meals...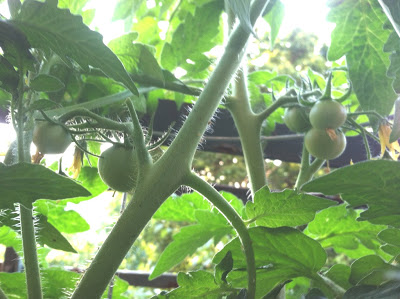 Asian Chicken Noodle Salad with Ginger-Peanut Dressing
(modification via:
Serious Eats
)
Ingredients:
3 chicken breasts (or about 1.5lbs)
1 tablespoon vegetable oil
Kosher salt and freshly ground black pepper
16 ounces soba noodles (or spaghetti)
2 red bell peppers, thinly sliced into bite-sized pieces
1 bunch of scallions, white and green parts, thinly sliced
1/2 cup unsalted dry-roasted peanuts
1 bunch fresh cilantro, rough chopped
2 tablespoon sesame seeds
1/2 cup seasoned rice wine vinegar
2 tablespoon Asian sesame oil
3 tablespoons creamy peanut butter
4 small garlic cloves, peeled and roughly chopped
2 tablespoon fresh ginger, peeled and roughly chopped
Food Processor (or blender)
Directions:
Chicken:
Preheat oven to 350 degrees.

Line a baking sheet with foil, rub the chicken breasts with veggie oil, and lay on baking sheet. Season with kosher salt and freshly ground black pepper (both sides)

When the oven is preheated, place baking sheet in the oven until the chicken is done. Chicken breasts come in all different sizes and thicknesses, so use a

cooking thermometer

(see Note 2 at end) and take out when thermometer reads 170 degrees.

Let cool on cutting board. Cube or shred chicken breasts, whichever you prefer.
Noodles:
Bring a pot of water to a boil.

Cook soba or spaghetti as per instructions on the package.

Drain when cooked, and rinse with cold water to stop the cooking (and so the spaghetti doesn't stick!)
Dressing:
Roughly chop garlic and ginger, and put in food processor.

Add rest of dressing ingredients to food processor. Turn on until dressing is very smooth with no bits of ginger, garlic, or peanut butter. (If you can't find peanut oil or sesame oil, use vegetable oil and add more peanut butter. We didn't have peanut oil, so we added equal amount of veggie oil and added more peanut butter to taste).
Combine all ingredients except dressing. Add dressing to taste and toss so that dressing covers all pasta. Garnish with any extra peanuts, cilantro, and/or sesame seeds and serve :D
Notes:
Dressing makes a lot. Use as needed. This recipe is actually a double batch of dressing, because we figured we're already going through the hassle of making the dressing, we might as well make enough to use on regular salads later, right?
Having a cooking thermometer is such an essential tool in our kitchen. It drives me nuts when recipes call for certain meats to be baked at a certain temperature for a certain time, because every pork chop, chicken breast, turkey, etc. is a different size and shape. If you want your meat to be done and not too done, I highly recommend you use a cooking thermometer. Ours is a digital one with a pointed end that you stick into the center of the meat, and has a cord that goes to the digital readout outside of the oven. Most cookbooks have temperatures at which meat is "done", but you can also find it with a quick google search if you are not sure.

Changes for the next time we make this: We will add more veggies, and we might try using a rotisserie chicken so our apartment doesn't get super hot and so we can have better shredded chicken.

The dressing by itself tastes pretty salty, but since we didn't boil our noodles, in salt water, it tasted much less salty once mixed in with the rest of the salad.
Because this recipe was eaten as a "cold" noodle dish, it made great leftovers! No heating up required :D
Toodles.
J&H