I cleaned up the apartment today and discovered that I had a
LOT
of shoes hanging around... not where they are supposed to be. Does this look like a pile of shoes of an engineer to you?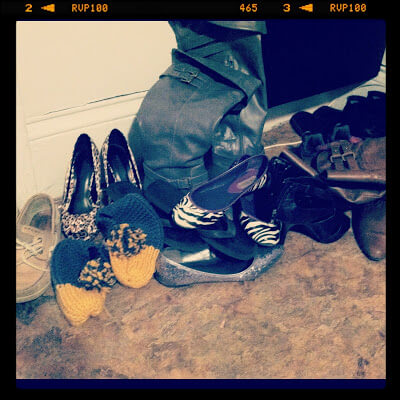 Oh, and that black pair in the top right corner? That's Mr P's "pile".....
Our friends introduced us to the "no more than 2 pairs of shoes by the door" rule... we are (ok ok "I am") obviously not following the rule anymore!
Cheers!
J&H