it's simple . lemon juice, sugar, water.
but what about when you add more things to it??
(what? what do you mean MORE things? who needs THAT?)
but it can be BETTER . just trust me on this one.
mr p and i ventured to a
craft fair
a few blocks from our house and stumbled upon
lizzmonade
on yet another ridiculously
HOT
saturday.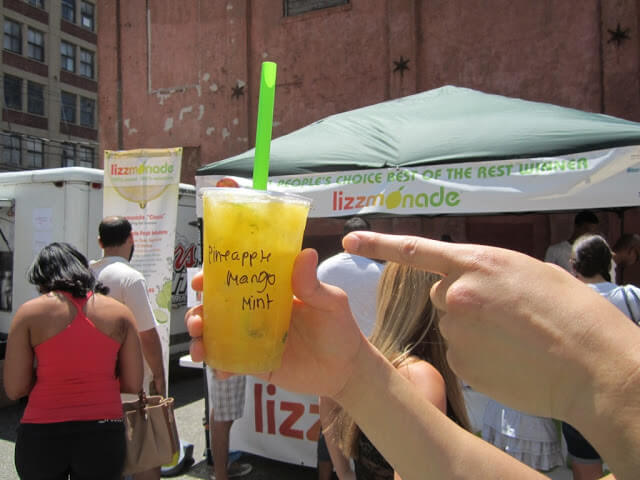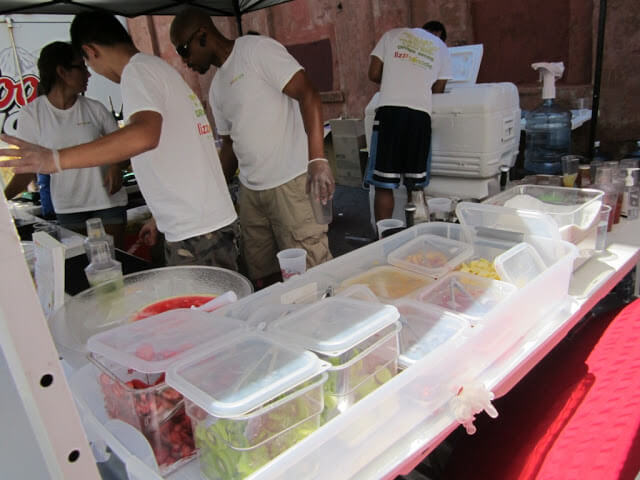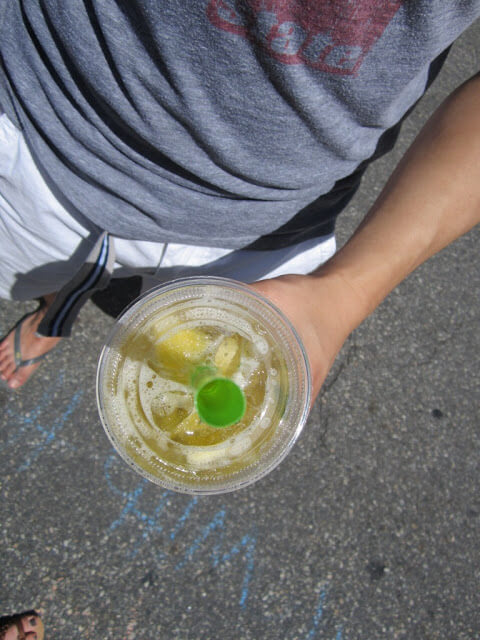 freshly chopped, mulled to order, and served. mango, pineapple lemonade with a hint of mint.
for a grand total of $4.50 .
(

lizzmonade

, we love you, but... we can't afford to buy your delicious lemonade ANY time we want it)
the solution?
make it at home! we ALWAYS have the ingredients anyways!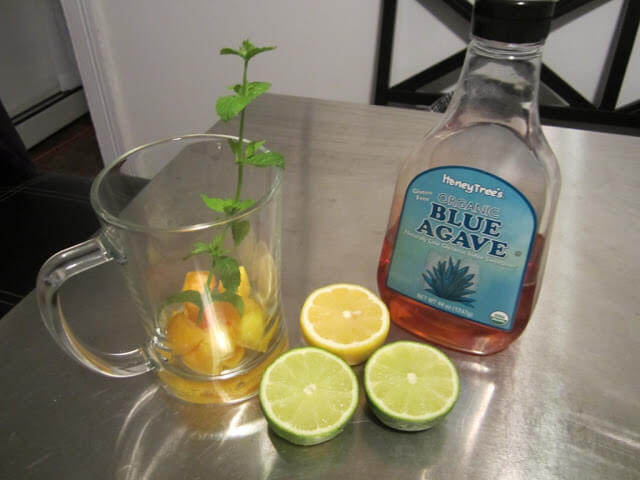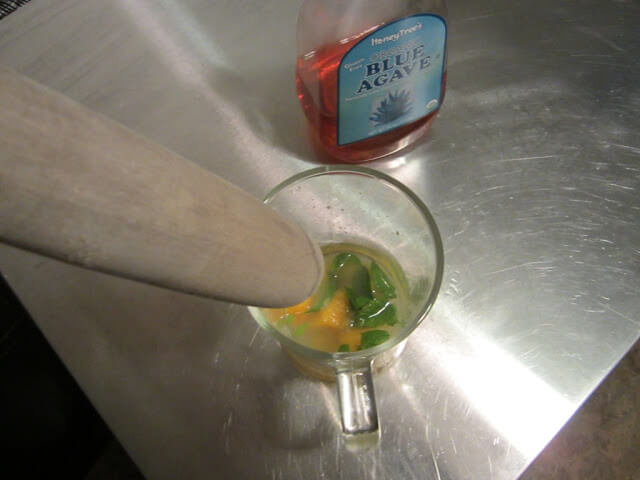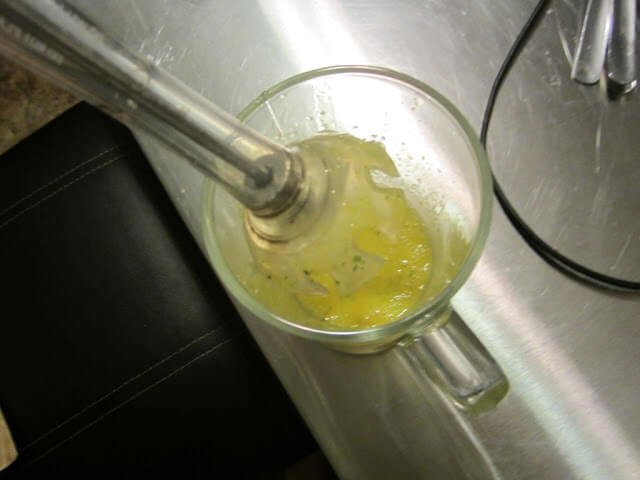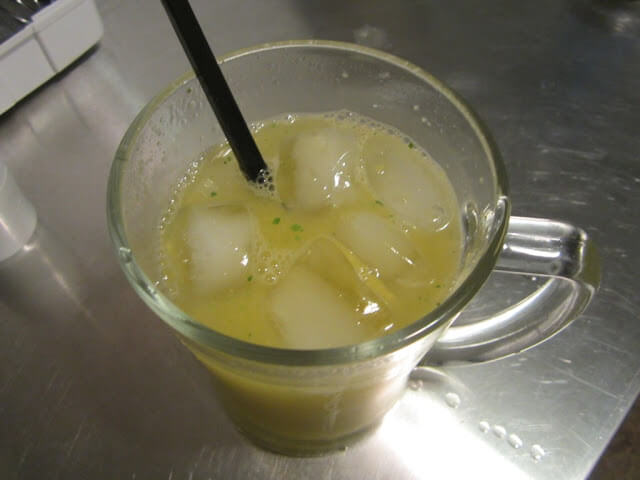 (makes 1 glass of lemonade)
juice of 1 1/2 lemons
(or limes, but lemons are better)
1/3 cup mango chunks
(or ANY fruit really)
few mint leaves
agave nectar
(or other sweetner of choice, to taste)
toss mango chunks and mint leaves in a cup or mortar, and mull with pestle
(or bottom of a smaller glass that fits inside the bigger glass)
squeeze lemon juice into glass, taste, add agave to taste, add water to taste
be sure to put the lemon juice in AFTER you mull the mango with mint. my pictures show me using an immersion blender because i forgot to do this and was splashing lemon juice in my face! bad news bears!
but it tasted SO good... and was SUPER CHEAP!
lemme breakitdown:
mangos: 4 lbs for $10 at BJ's, and i bet we only used 3oz or LESS! lets assume 3 oz, which is $0.50
mint:
free
(plant on the fire escape)
lemons: 3 for $1, used 1.5, so $0.50
agave: used so little it was practically free
i made a mango mint lemonade for the grand total of
(drumroll please....)
$1.00
bazinga
(ha, you better click on the link. if you know where bazinga comes from, you will get a guaranteed laugh)
(ok a little more than $1 practically speaking, because we had to buy and plant the mint, and we had to buy the agave, so maybe the unaccountables add up to $0.10, big deal)
so,
lizzmonade
, thanks for introducing us to the wonderful world of adding
OTHER
things to lemonade. we will be sure to patronize you when we are extremely parched and stroll past your food stand again. until then, we will be making fancy lemonades at home!
(possibly adding some adult beverages to them soon for a mojito-like refreshment?)