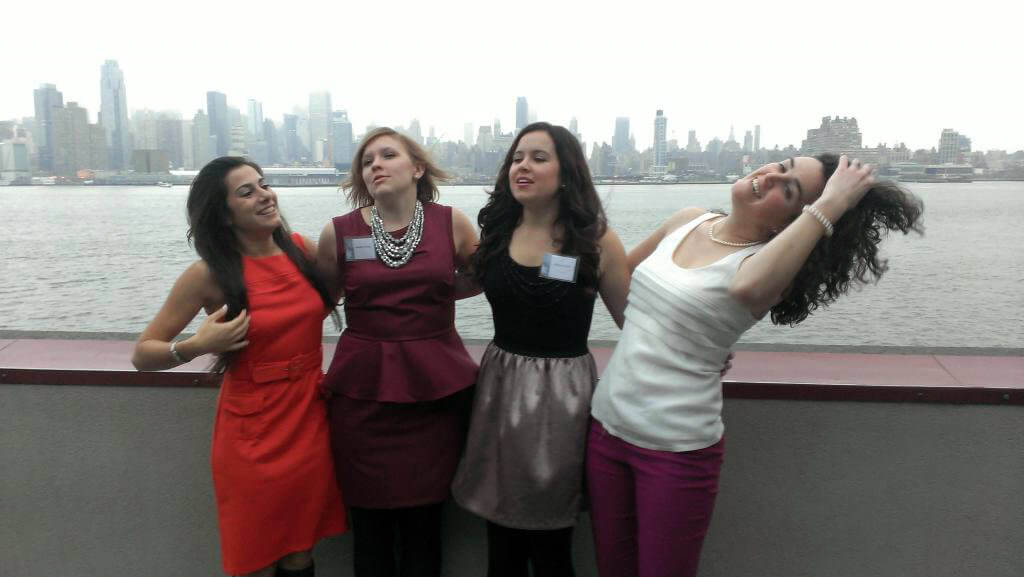 happy holidays from the woman engineers at my company holiday party!
melissa's hubs snagged this classic candid as we all froze our butts off while trying to pose on the balcony/patio of
the chart house
without our hair blowing in our faces with the manhattan skyline in the background.
cheers!